POSF Youth Ninjas 2023
January 28, 2023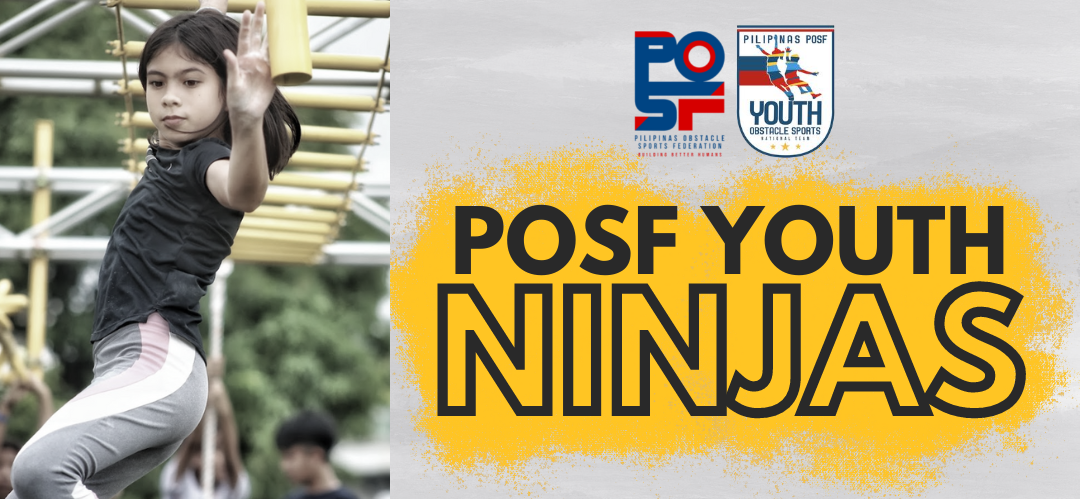 Registration Ended
1 day ago
Announcement!
Be part of the POSF Youth Ninja and OCR Athletes!
Who: Potential Youth Ninja and OCR Athlete
What: POSF Youth Training Pool Age Group Tryout
7 and Under Boys and Girls
8-9 yrs. old Boys and Girls
10-11 yrs. old Boys and Girls
12-13 yrs. old Boys and Girls
14-15 yrs. old Boys and Girls
Where: Bridgetowne Central Park
When: January 28, 2022
Saturday, 2:00pm onwards
Schedules:
2:00-2:30pm Registration
3:00-4:00pm 7 and Under Boys and Girls, 8-9yrs old Boys and Girls
4:00-5:00pm 10-11 yrs old Boys and Girls, 12-13 yrs old Boys and Girls
5:00-6:00pm 14-15 yrs old Boys and Girls
Why: In the Preparation of Youth Ninja and OCR events and be part of POSF Youth National Team.
**Please arrive 1 hour before your scheduled run.**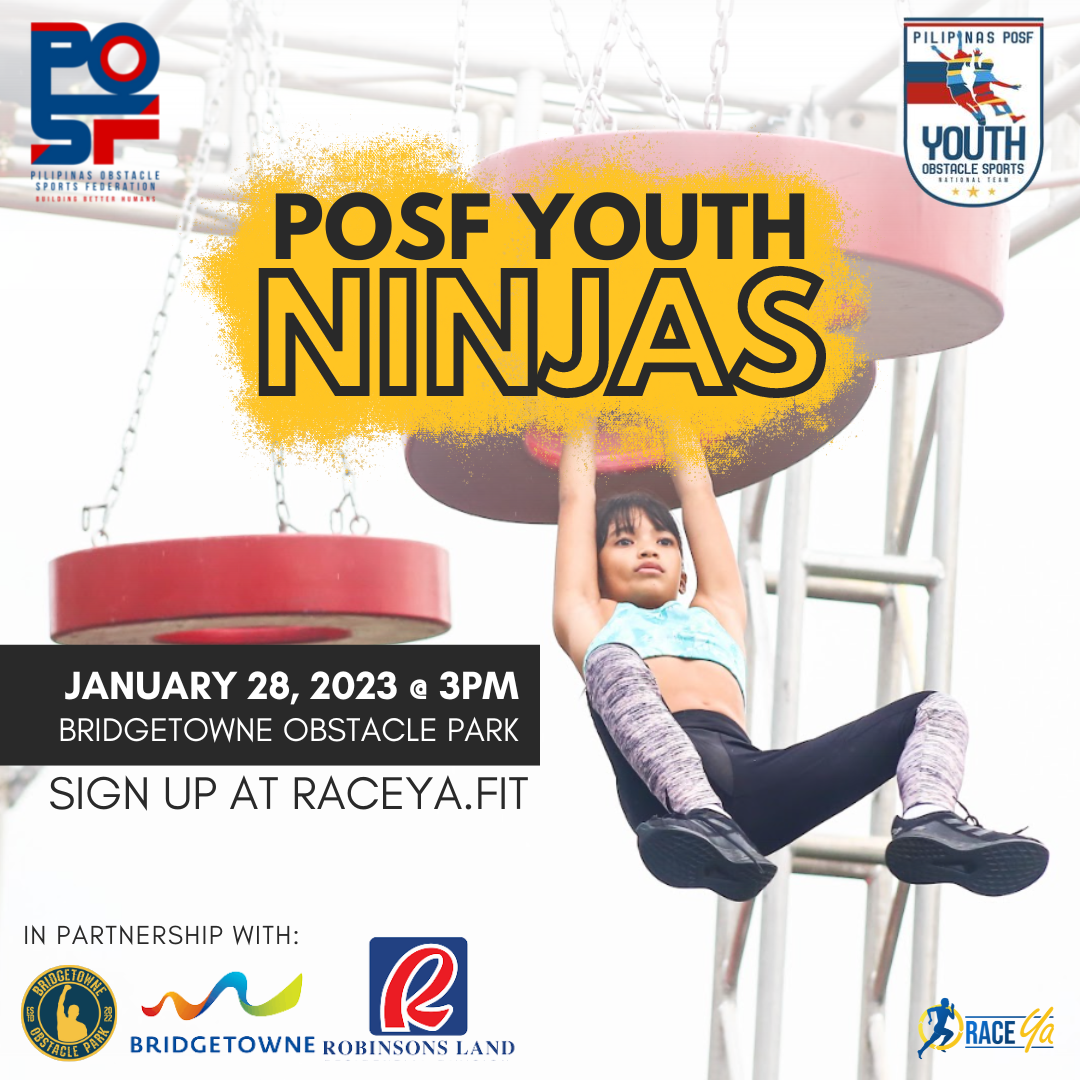 For athletes who wishes to join the POSF Youth Qualifying events, grab this chance to join a PHYSICAL FITNESS ASSESSMENT TRYOUT.
This event is FREE.
Event Date: January 28, 2023
Event Venue: Bridgetowne
Call Time: 3:00 PM
Slots limited to 20 POSF Youth Pool from 7 - 15 years old for both boys and girls.
7 and Under
7 - 8
9 - 10
11-12
13-14
15
Frequently Asked Questions
After registration, your POSF Youth Ninja 2023 registration status can be seen in your profile. Log-in at raceya.fit/login.
Each participant shall need a RaceYa account to gain access to the registration.This will be your perpetual account which will give you access to other features in the platform.
If you already have an account, please log-in at raceya.fit/login. Please ensure that you have read the terms and conditions before submitting your registration.
SUBMITTED NOT PAID: After submission of registration and before payment, your registration is set to
PENDING PAYMENT. This will change after you have paid via GCash or Paypal or have uploaded your bank deposit proof of payment. An email is auto sent with payment instruction for bank deposit.
PAID: Your status is set to PAID after successfully paying via Paupal, your payment is paid via Dragonpay-Gcash or proof of payment is uploaded to your account if bank deposit.
REGISTERED Your status is set to Registered when registration is confirmed. You will also receive an email confirmation. You may start logging on to raceya.fit/login to start your race.
Registration Ended
1 day ago