T2K 50KM UltraMarathon
July 22, 2023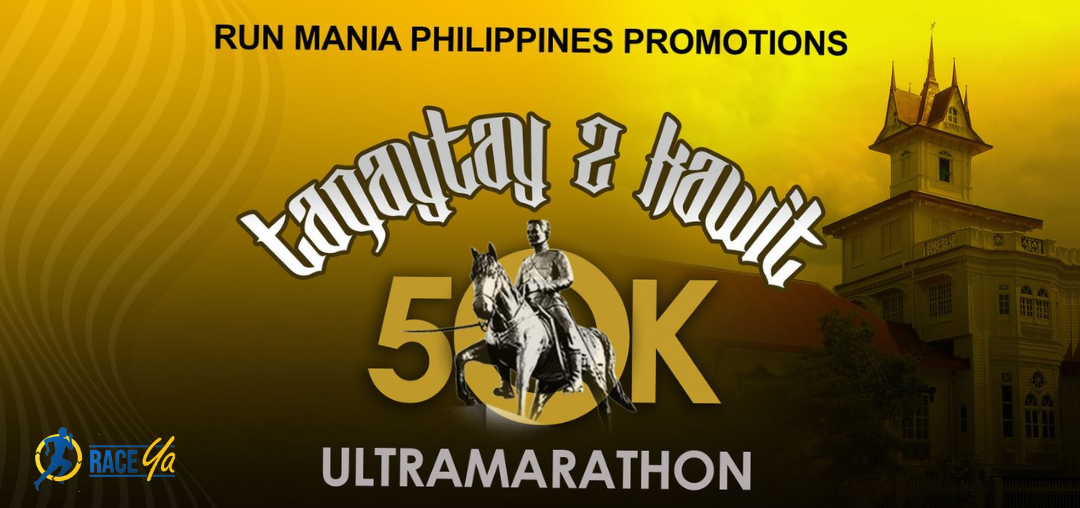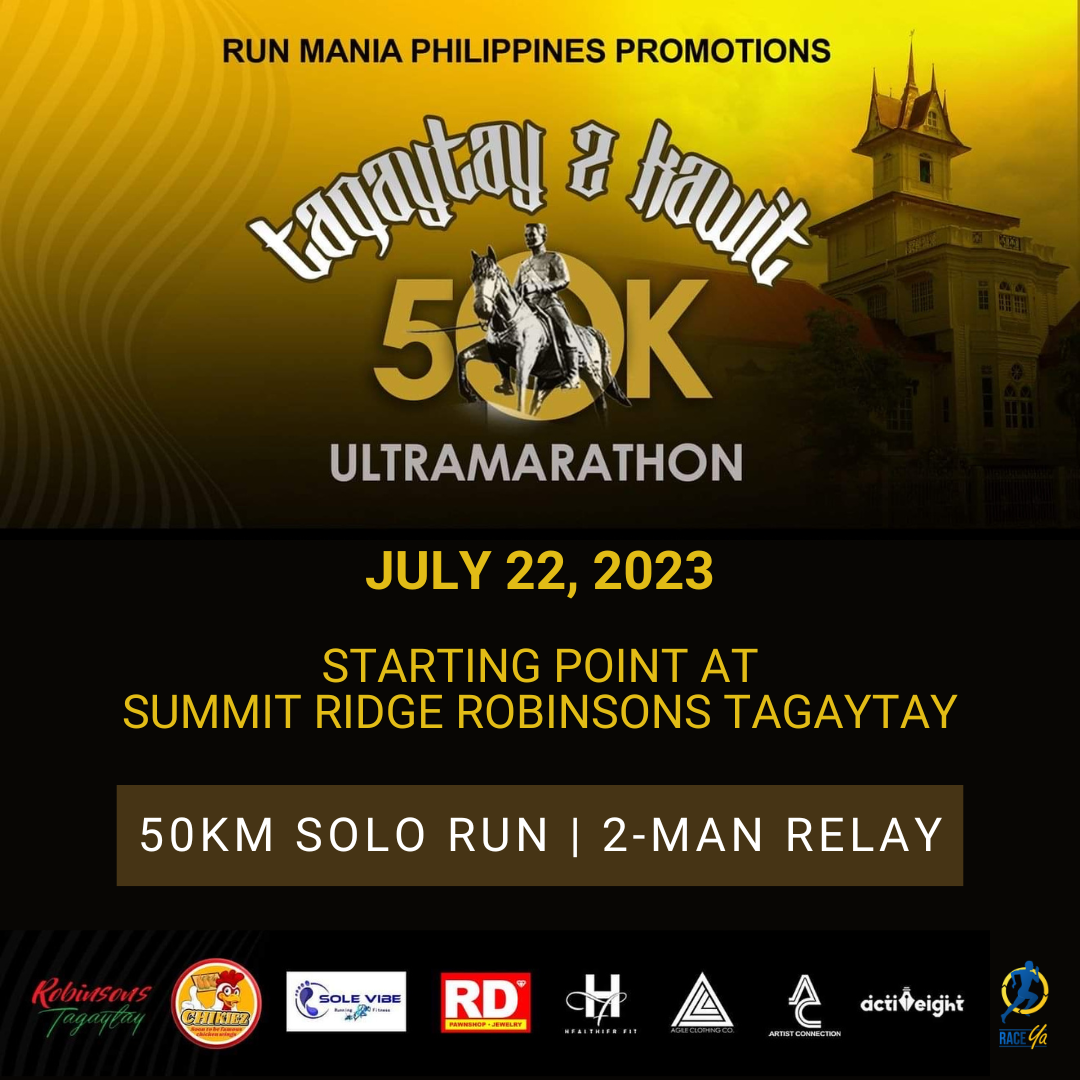 T2K 50KM UltraMarathon
Calling all running enthusiasts and thrill-seekers! Get ready to conquer the picturesque roads and push your limits at the Tagaytay 2 Kawit 50KM Ultramarathon, happening on July 22-23, 2023! Lace up your running shoes and join us for an unforgettable journey from Summit Ridge Robinsons Tagaytay to the historic Aguinaldo Shrine in Kawit, Cavite.
This epic ultramarathon will test your endurance, determination, and spirit, as you cover a challenging distance of 50 kilometers. But fear not, for the stunning landscapes, invigorating fresh air, and camaraderie of fellow runners will keep you motivated every step of the way.
Why should you join?
Unforgettable Experience: Experience the beauty of Tagaytay and Cavite like never before, as you navigate through scenic routes, rolling hills, and vibrant local communities.
Challenge Yourself: Push your limits and set new personal records as you conquer the 50-kilometer distance. This is your chance to achieve something extraordinary and inspire others along the way.
Ice Cream Station at the 40km Mark! We know you've been eagerly waiting for it! At the 40-kilometer mark, indulge in a much-deserved treat at our highly anticipated ice cream station. Replenish your energy and savor the satisfaction of reaching this milestone.
Commemorative Finisher's Medal: Cross the finish line with pride and collect your well-deserved commemorative finisher's medal. This token of accomplishment will be a reminder of your incredible feat and the memories you made during the race.
Build Connections: Connect with fellow running enthusiasts, share stories, and create lasting friendships. The running community is known for its warm and supportive atmosphere, and this event is the perfect opportunity to forge new connections.
CATEGORY REGISTRATION FEE AND INCLUSIONS
50KM SOLO RUN CATEGORY
EARLY BIRD RATE – Php 2,500.00 (UP UNTIL JUNE 20, 2023 ONLY!!!)
REGULAR RATE – Php 2,800.00 (FROM JUNE 21, 2023 – JULY 20, 2023)
INCLUSIONS – (1 FINISHER SHIRT, 1 FINISHERS MEDAL, 1 TROPHY, 1 CERTIFICATE, 1 RACE BIB and 1 POST RACE MEAL)
2-MAN RELAY RUN CATEGORY
EARLY BIRD RATE – Php 3,600.00 (UP UNTIL JUNE 20, 2023 ONLY!!!)
REGULAR RATE – Php 4,000.00 (FROM JUNE 21, 2023 – JULY 20, 2023)
INCLUSIONS – (1 RACE BIB, 2 FINISHER SHIRT, 2 TROPHIES, 2 CERTIFICATES and 2 POST RACE MEAL)
**ALL RACE KITS WILL BE CLAIMED ON JULY 22, 2023 AT 8:00 PM AT THE STARTING VENUE**
Mark your calendars and get ready to embrace the challenge of a lifetime. Remember, this event is open to all running enthusiasts, regardless of experience or skill level. Whether you're a seasoned ultramarathoner or a passionate beginner, the Tagaytay 2 Kawit 50KM Ultramarathon welcomes you with open arms!
So, are you ready to conquer 50 kilometers, immerse yourself in breathtaking scenery, and enjoy that much-anticipated ice cream station at the 40-kilometer mark? Join us for an unforgettable experience and let's make history together!
For more information
Visit RUNMANIA PHILIPPINES PROMOTIONS CO. FB PAGE or contact our friendly organizers at 0965-278-1177 (RON DE LUNA) 0932-143-0186 (NOAH JIMENEZ) or email them at [email protected] . Stay tuned for further announcements and get ready for the ultimate running adventure! 💪🏃‍♀️🏃‍♂️
Frequently Asked Questions
After completing the process, your registration status can be seen in your profile. Log-in at raceyaya.fit/login.
SUBMITTED NOT PAID: After submission of registration and before payment, your registration is set to UNPAID
PENDING PAYMENT. This will change after you have paid via Bank Transfer, E-Wallet, or Over-the-counter payment (7-11, Palawan Express, etc.)
PAID: Your status is set to PAID after successfully paying via Bank Transfer, E-wallet, Outlet stores, or Credit or Debit. (Status will reflect within 24 hours)
REGISTERED Your status is set to Registered when registration is confirmed. You will also receive an email confirmation. You may start logging on to raceya.fit/login to start your race.