Stay Obstacle Sports Fit: December
January 31, 2023

Stay Obstacle Sports Fit: December
Challenge yourself this December and try the course at the the three POSF Obstacle Sports Facilties
Registration gives participants
Free day pass entry in the three facilities
a P500 Gift Certificate from T8
A chance to compete with other obstacle sports athletes via the weekly and monthly leaderboard
A chance to win free pass and T8 Gear
Following facilities:
Bridgetowne Obstacle Park
Galleria Obstacle Zone
Arcovia Ninja Obstacle on Water
Challenge Mechanics
Each facility has set a course and a Leaderboard which will be live each month.
Participants should present their registration confirmation upon arrival at each facility.
Participant may warm-up, train and practice during the visit.
Facilitator will time the whole run for three tries when the participant is ready.
Results will be updated in the Leaderboard and a weekly ranking will be published.
T8 - ultralight, supercool, fully functional and chafe-free gear
Human ingenuity to help you beat the toughest conditions #mindovermountain. Originating in Hong Kong, T8 stands for Category 8 Typhoons. That is why it is called #typhoonwear but obviously don't recommend that you go running in a T8. Keep it safe, team!
The T8 gear is perfect for your outdoor activities: running on the road or trails, obstacle course racing, cycling, hiking. But it can also be great for everyday casual wear. SHOP T8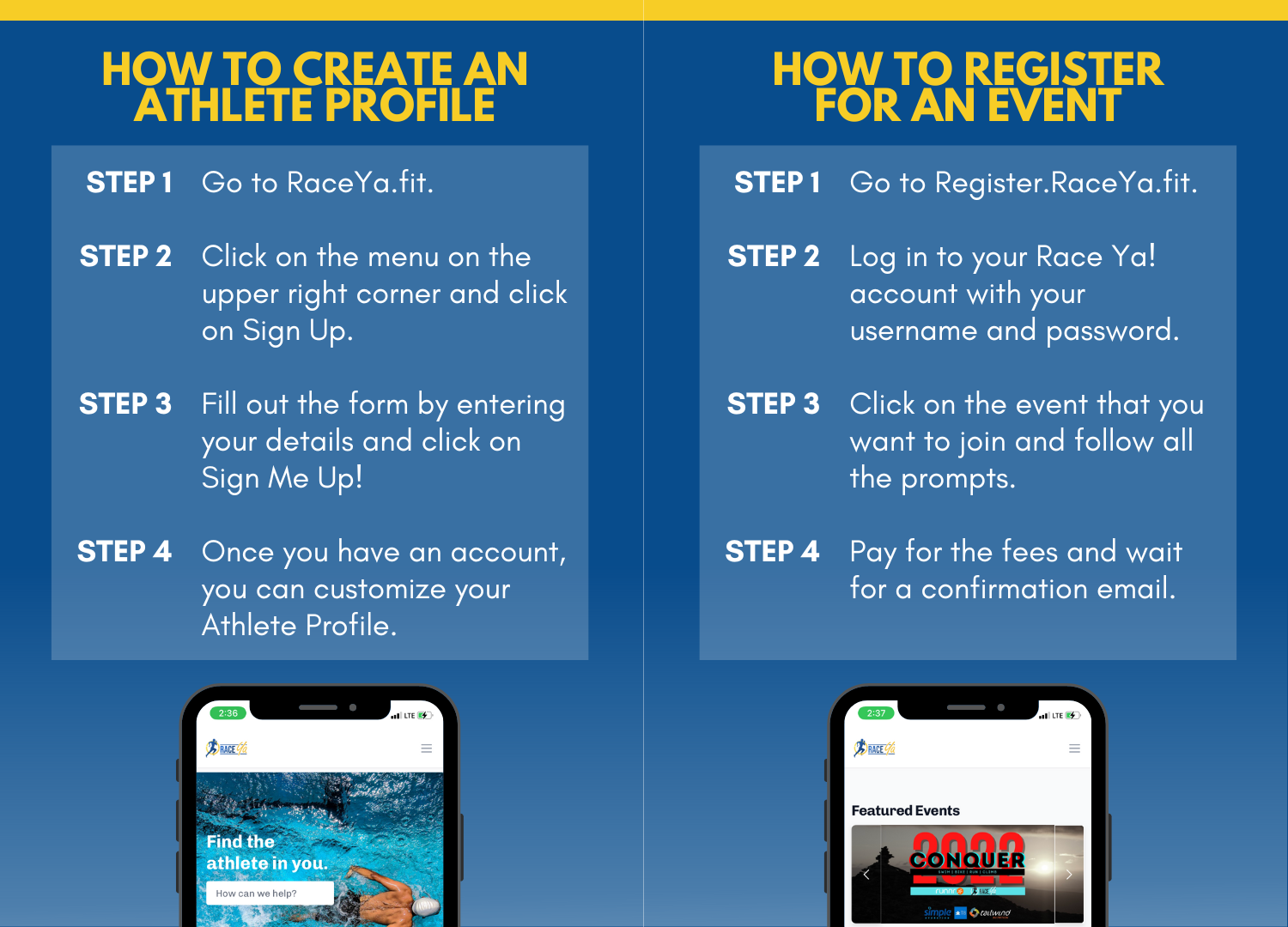 Registration Reminders
Participants can only register via raceya.fit/signup, Participants should ensure they have read all race and event details, rules, and protocols and agree to the terms of participation by ticking it before submitting registration.
1. Registration is only confirmed after payment. Paid fees are non-refundable, non-transferable & non-creditable to future POSF.
2. Participants should read all details and FAQs on this page and the terms and conditions before submitting their registration.
3. Participants should use an accessible email where confirmation and event updates and announcements will be sent if any. Updates may be posted and updated on this page and in POSF and RaceYa social media accounts. It is the participants' responsibility to be informed of any updates.
Please read the TERMS AND CONDITIONS on the use of the Registration Platform.
After registration, your Philippines Obstacle Sports Federation (POSF) registration status can be seen in your profile. Log-in at raceyaya.fit/login.
Each participant shall need a RaceYaya account to gain access to the registration. This will be your perpetual account which will give you access to other features in the platform. If you already have an account, please log-in at raceyaya.fit/login.
Please ensure that you have read the terms and conditions before submitting your registration.
SUBMITTED NOT PAID: After submission of registration and before payment, your registration is set to
PENDING PAYMENT. This will change after you have paid via GCash or Paypal or have uploaded your bank deposit proof of payment. An email is auto sent with payment instruction for bank deposit. PAID: Your status is set to
PAID after successfully paying via Paupal, your payment is paid via Dragonpay-Gcash or proof of payment is uploaded to your account if bank deposit.
REGISTERED Your status is set to Registered when registration is confirmed. You will also receive an email confirmation. You may start logging on to time.raceyaya.com to start your race.