RIZAL 2 LAGUNA 65KM ULTRA MARATHON
October 28, 2023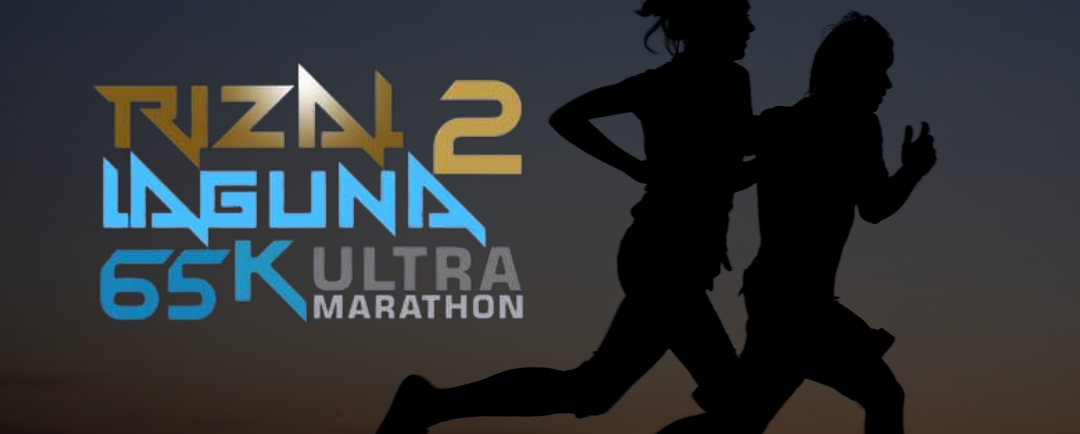 Get ready to push your limits and conquer the Rizal to Laguna 65KM Ultra Marathon! Whether you're an experienced ultramarathon runner or looking for a new challenge, this event promises an unforgettable experience of endurance and determination.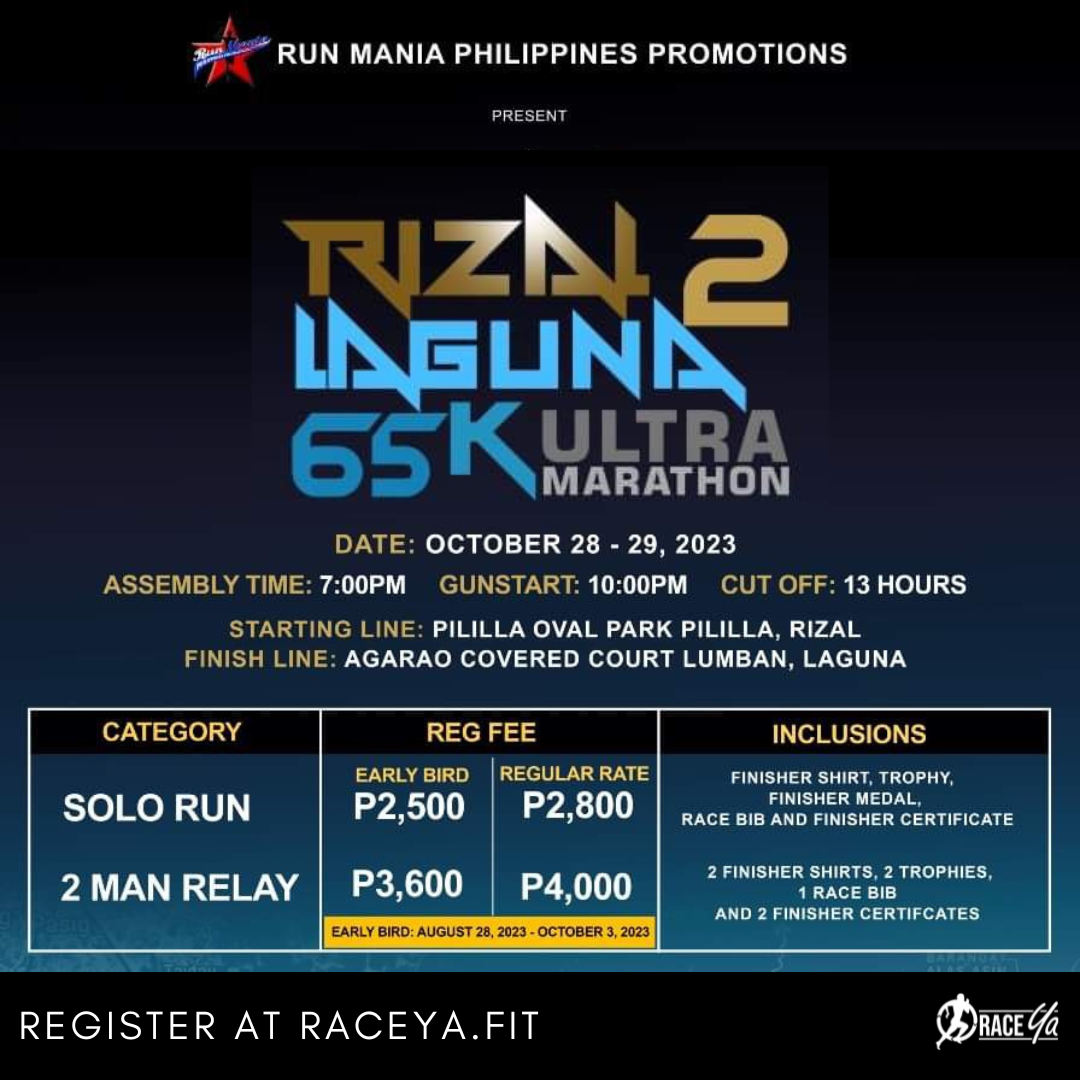 EVENT DETAILS
EVENT DATE: October 28 - 29, 2023
START LINE: Pililla Oval Park, Pililla, Rizal
FINISH LINE: Agarao Covered Court Lumban, Laguna
ASSEMBLY: 7:00 PM
GUNSTART: 10:00 PM
Registration Fee:
Solo 65KM RUN
Early Bird (Aug 28 - Oct 3)
Regular Rate
2-Man Relay 65KM RUN
Early Bird (Aug 28 - Oct 3)
Regular Rate
Frequently Asked Questions
After registering, your registration status can be seen in your profile. Log-in at raceya.fit/login.
Each participant shall need a RaceYa account to gain access to the registration.This will be your perpetual account which will give you access to other features in the platform.
If you already have an account, please log-in at raceya.fit/login. Please ensure that you have read the terms and conditions before submitting your registration.
SUBMITTED NOT PAID: After submission of registration and before payment, your registration is set to
PENDING PAYMENT. This will change after you have paid via GCash or Paypal or have uploaded your bank deposit proof of payment. An email is auto sent with payment instruction for bank deposit.
PAID: Your status is set to PAID after successfully paying via Paupal, your payment is paid via Dragonpay-Gcash or proof of payment is uploaded to your account if bank deposit.
REGISTERED Your status is set to Registered when registration is confirmed. You will also receive an email confirmation. You may start logging on to raceya.fit/login to start your race.