Philippines Masters International Athletics Championships
November 11, 2022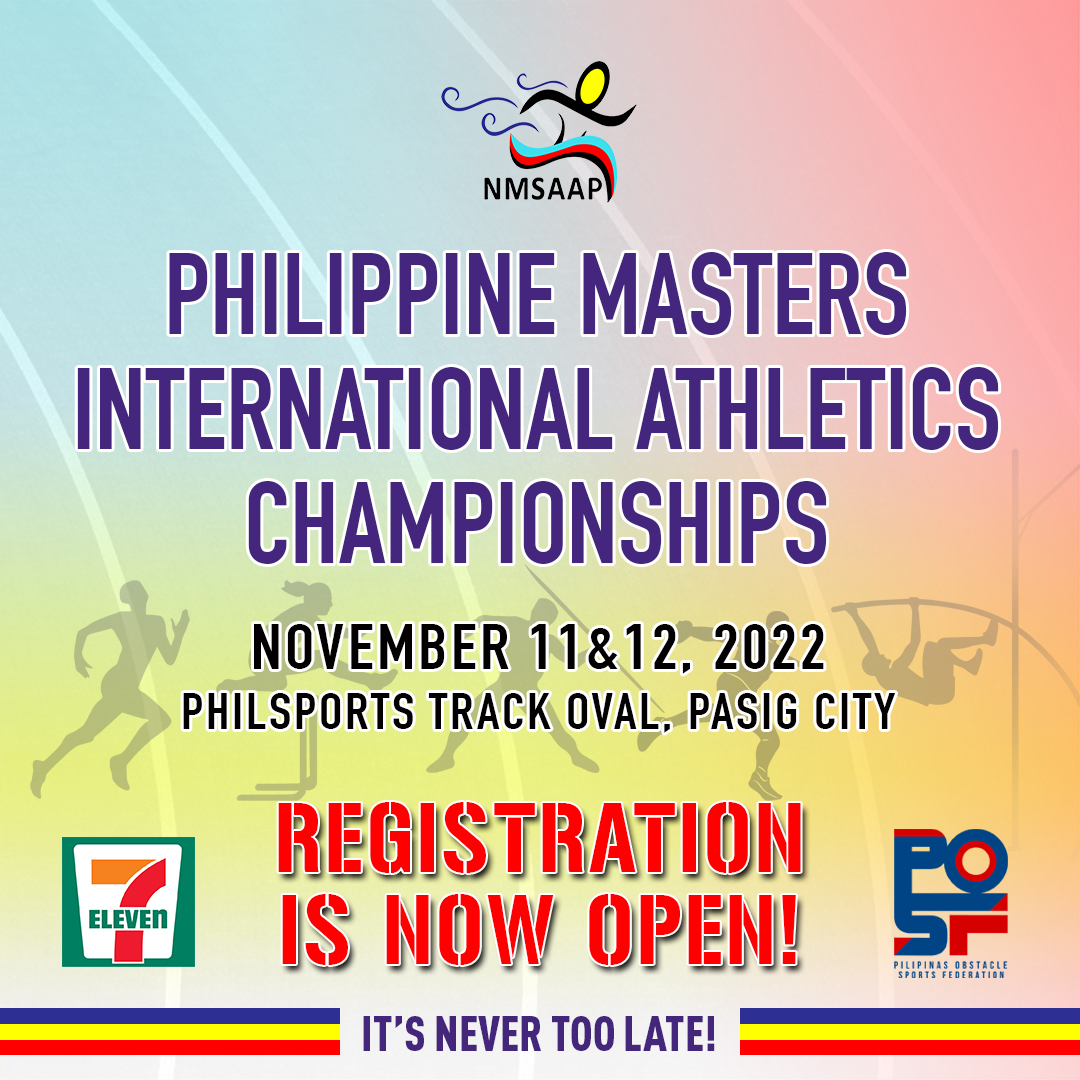 The long wait is over. RUN, JUMP AND THROW! The Philippine Masters International Championships is happening this November 11-12, 2022 in Philsports Track Oval Pasig City. CLICK HERE
This event is open for athletes 35 years old and above, local and foreign athletes are welcome. If you are an aspiring masters athletes, this your chance to join. Unleash your athletic potential and keep the fire burning. IT'S NEVER TOO LATE!
Participation Fee
Participant can join at least one event and pay for the participation fees as follows:
LOCAL ATHLETES
NMSAAP Members - P700
Non-Member - P800
FOREIGN ATHLETES
All participants can join more than one event. Participation fee for the second event onwards are as follows:
LOCAL ATHLETES
NMSAAP Members - P500
Non-Member - P600
FOREIGN ATHLETES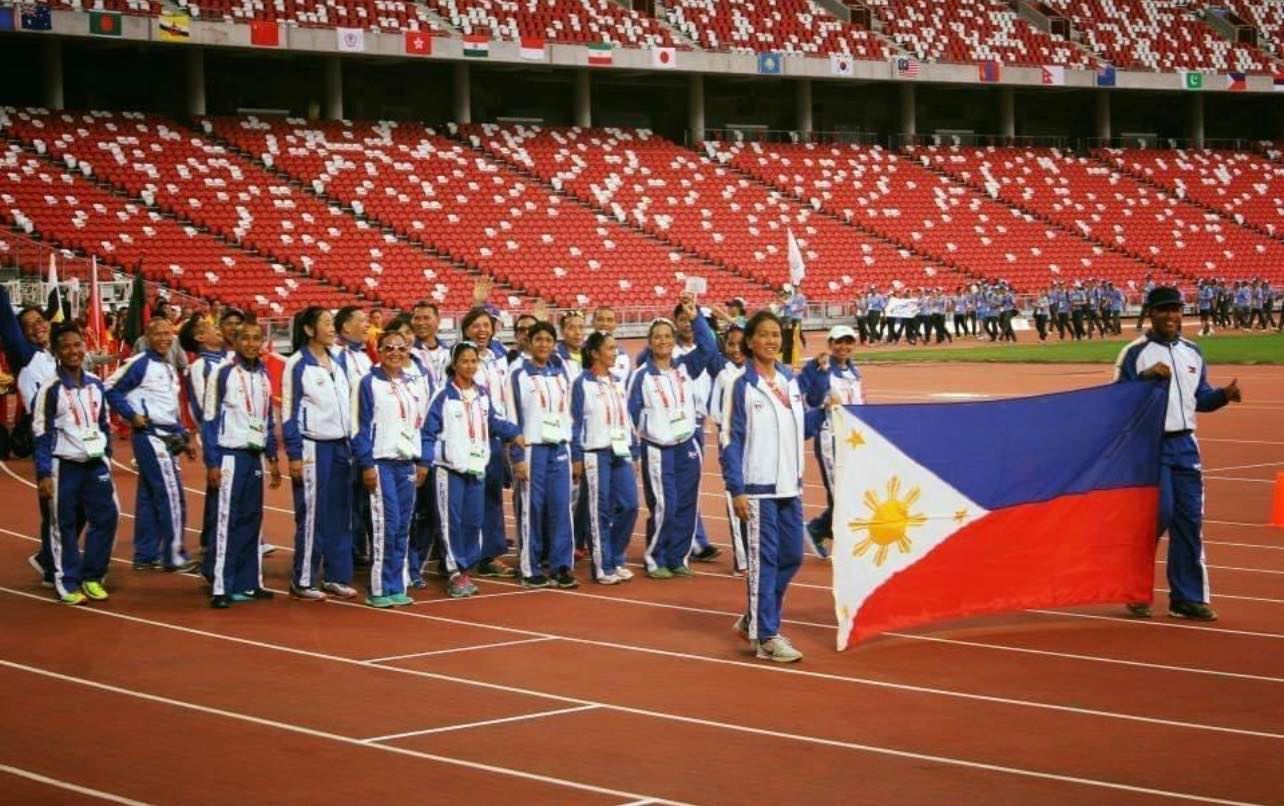 How to Register
All participants should create a Raceya.fit account.
Kindly read all event details, event rules and terms and conditions.
Please register by choosing your category (Member, Non-Member or Foreign Athletes).
Submit the list of your event
Choose the number of additional events you are joining.
Read the terms and conditions
Complete your payment.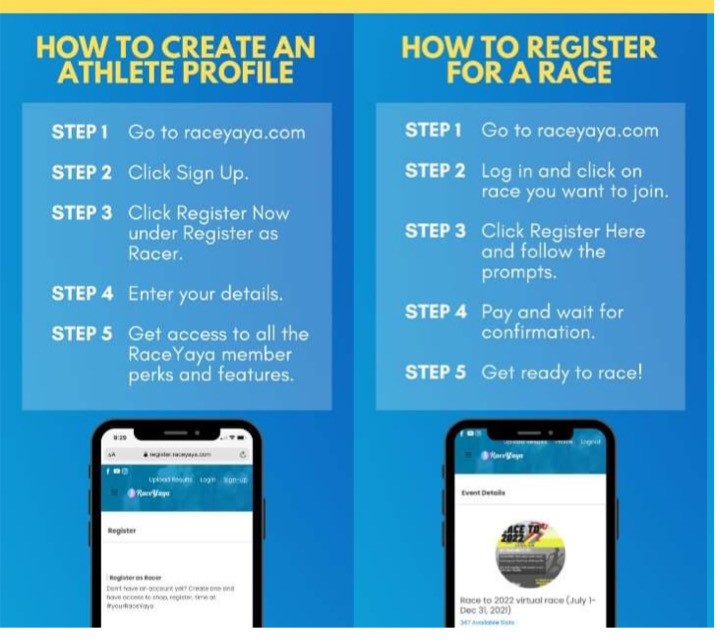 Registration Reminders
Participants can only register via register.raceyaya.com, Participants should ensure they have read all race and event details, rules, and protocols and agree to the terms of participation by ticking it before submitting registration.
1. Registration is only confirmed after payment. Paid fees are non-refundable, non-transferable & non-creditable to future NMSAAP races.
2. Participants should read all details and FAQs on this page and the terms and conditions before submitting their registration.
3. Participants should use an accessible email where confirmation and event updates and announcements will be sent if any. Updates may be posted and updated on this page and in NMSAAP and RaceYaya social media accounts. It is the participants' responsibility to be informed of any updates.
Please read the TERMS AND CONDITIONS on the use of the Registration Platform.
Frequently Asked Questions
After registration, your Philippines Masters International Athletics Championships registration status can be seen in your profile. Log-in at raceyaya.fit/login.
Each participant shall need a RaceYaya account to gain access to the registration.
This will be your perpetual account which will give you access to other features in the platform.
If you already have an account, please log-in at raceyaya.fit/login.
Please ensure that you have read the terms and conditions before submitting your registration.
PENDING: After submission of registration and before payment, your registration is set to PENDING PAYMENT. This will change after you have paid via GCash or Paypal or have uploaded your bank deposit proof of payment. An email is auto sent with payment instruction for bank deposit.
PAID: Your status is set to PAID after successfully paying via Paupal, your payment is paid via Dragonpay-Gcash or proof of payment is uploaded to your account if bank deposit.
REGISTERED: Your status is set to Registered when registration is confirmed. You will also receive an email confirmation. You may start logging on to time.raceyaya.com to start your race.
If you are joining as a team of 10 or more athletes, you may make consolidated payments. Registration should still be done individually as each participant is required to have an account so they can review all registration terms and conditions. Please email your request at [email protected]
Yes, you can. However, we encourage everyone to be inoculated before the race as additional protection for you and the people involved in the race.
Paid fees are non-refundable, non-transferable & non-creditable to future NMSAAP Events.
If you tested positive to CoVID 19, you have to inform your LGU for proper management of your situation. Your registration fee is non-refundable as such, we remind everyone to practice individual responsibility.