1st. Las Caidas Road Trail Run
December 18, 2022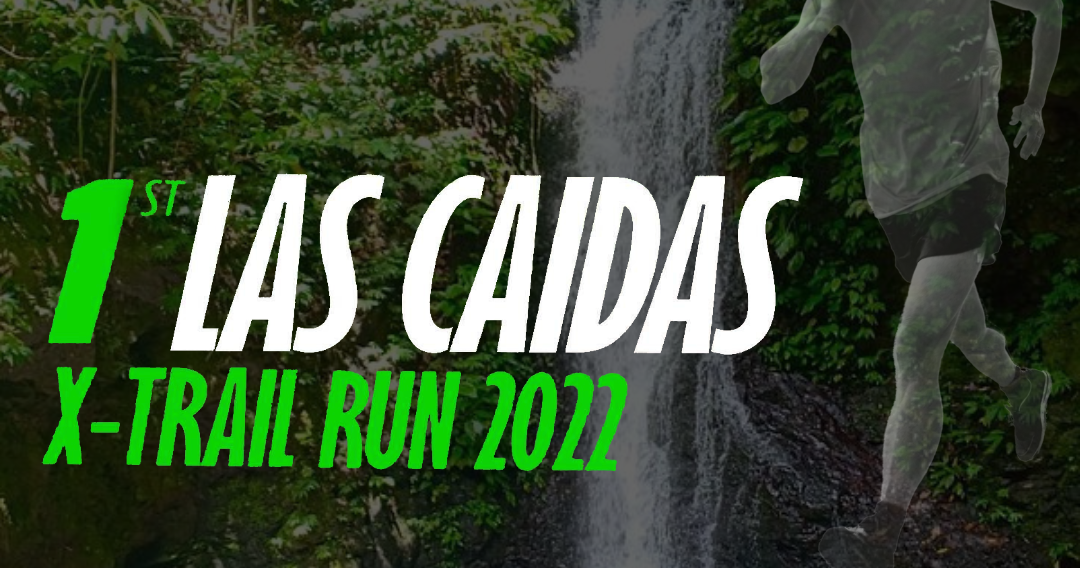 PHP 950
10KM Road/Trail/River Crossing
Registration Ended
11 months ago
1st. Las Caidas Road Trail Run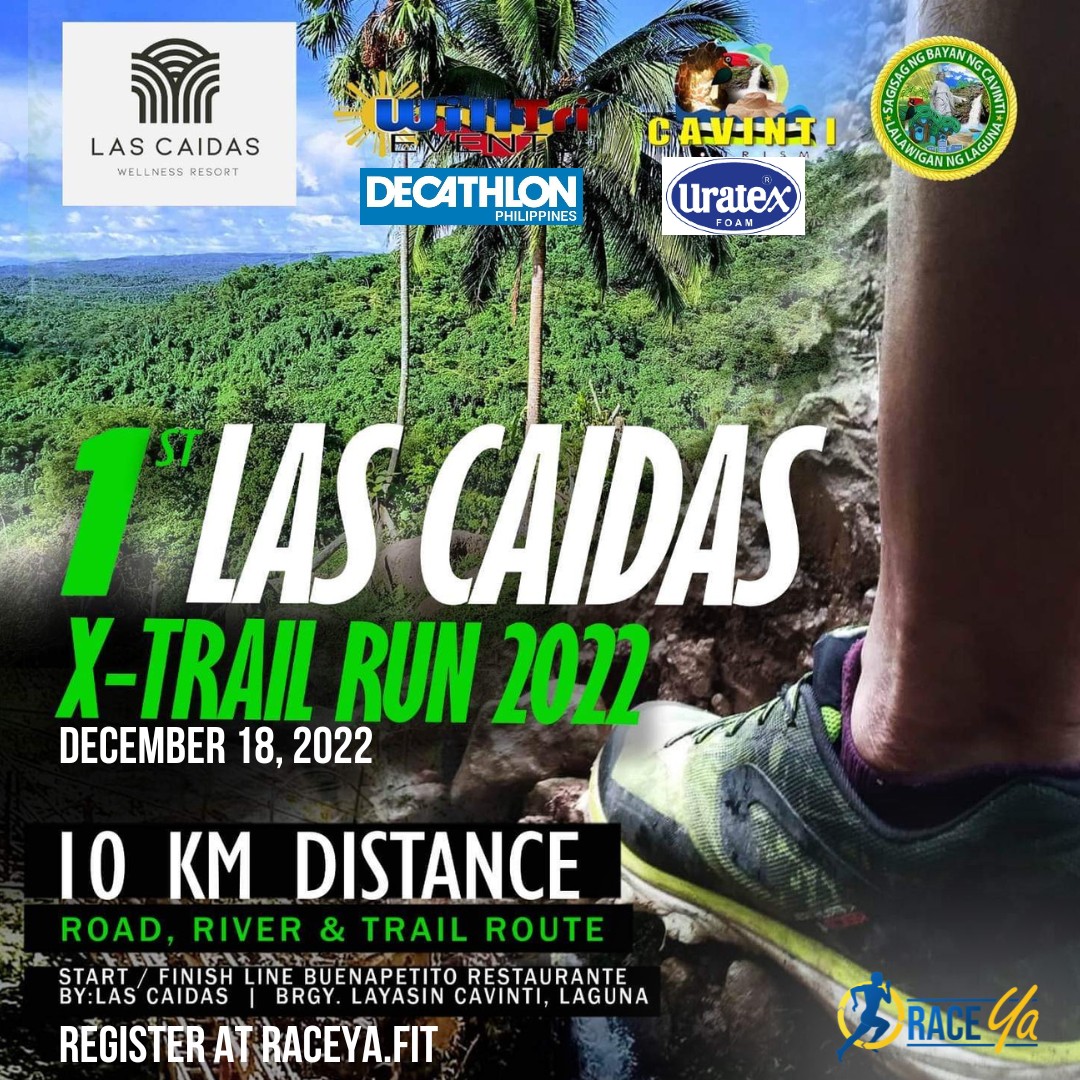 Event Date: December 18, 2022
Assembly Time: 5:01 AM
Gun-Start: 6:01 AM
Distance: 7km road and 3km trail, river crossing and falls
Venue: Buenapetito Las Caidas and Wellness Resort Brgy. Layasin Cavinti, Laguna
Age group category:
18-28
29-39
40-50
51-59
60 Above
Reminders: Should be 18 yrs old and above, below 17yrs. will need to present a signed parents waiver.
Awards and Inclusions
Inclusions:
Race Bib, Finisher Medal, Event Shirt, and Breakfast
Cash Prize for OVERALL Top 3 Male/Female
4,000 PHP
2,500 PHP
1,500 PHP
Registration Reminders
Participants can only register via register.raceyaya.com, Participants should ensure they have read all race and event details, rules, and protocols and agree to the terms of participation by ticking it before submitting registration.
1. Registration is only confirmed after payment. Paid fees are non-refundable, non-transferable & non-creditable to future WillTri Events races.
2. Participants should read all details and FAQs on this page and the terms and conditions before submitting their registration.
3. Participants should use an accessible email where confirmation and event updates and announcements will be sent if any. Updates may be posted and updated on this page and in WillTri Events and RaceYaya social media accounts. It is the participants' responsibility to be informed of any updates.
Please read the TERMS AND CONDITIONS on the use of the Registration Platform.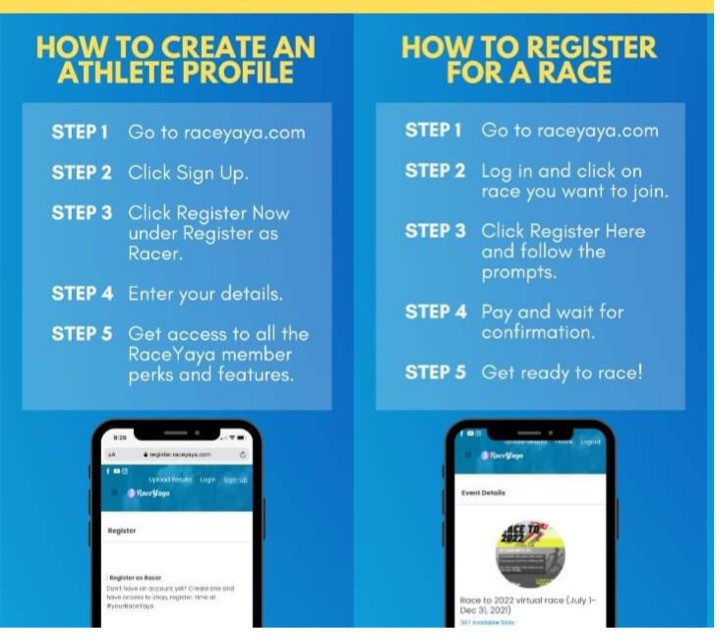 After registration, your Willtri Event 1st. Las Caidas Road Trail Run registration status can be seen in your profile. Log-in at raceyaya.fit/login.
Each participant shall need a RaceYaya account to gain access to the registration.
This will be your perpetual account which will give you access to other features in the platform.
If you already have an account, please log-in at raceyaya.fit/login.
Please ensure that you have read the terms and conditions before submitting your registration.
Choose your preferred payment method: PAYPAL. You will be directed and asked to log on to your account in paypal after you click submit.
Please complete the transaction before exiting. A successful payment screen will be displayed after completion of payment together with an email confirmation.
Should you decide to exit and shop/pay later, please log in to your account to continue your purchase or payment. Your registration status will change to Paid in your Account Profile.
SUBMITTED NOT PAID: After submission of registration and before payment, your registration is set to
PENDING PAYMENT. This will change after you have paid via GCash or Paypal or have uploaded your bank deposit proof of payment. An email is auto sent with payment instruction for bank deposit. PAID: Your status is set to
PAID after successfully paying via Paupal, your payment is paid via Dragonpay-Gcash or proof of payment is uploaded to your account if bank deposit.
REGISTERED Your status is set to Registered when registration is confirmed. You will also receive an email confirmation. You may start logging on to time.raceyaya.com to start your race.
Paid fees are non-refundable, non-transferable & non-creditable to future WillTri Events races.
Registration Ended
11 months ago