IMUSiklista 2023
Early Bird Rates up until Jan. 31!

Early Bird Rate up until Jan. 31!

Imus City of Cavite
Imus City is one of the lowland towns in the Province of Cavite. However, it is one of the most accessible locations since five towns are nearby the area. Kawit City is on the north, northeast is Bacoor City, west is General Trias City, south is the Dasmarinas City, and on the east is Muntinlupa City. With that being said, convenience is greatly being offered to the people who will choose to reside at Imus City. In fact, it is approximately 18 kilometers to reach Manila wherein most of the people happen to work and have personal duties there.
It is undeniably true that Imus holds a beautiful history and even though a new series of events are occurring in today's time, people cannot deny the fact that it will always unfold the greatness of Imus Cavite.
Best Known For
All the food in Imus City is delicious and impressive. Despite all the new restaurants, the authentic local dishes of the city are still present up in today's time. When people talk about Imus City, one thing that most commonly pops up in their mind is no other than the famous Imus longganisa. Imus longganisa is made with quality pork, the right amount of garlic, and it does not contain any preservatives. Moreover, local products such as fruit spreads, vinegar, kakanin, and other Imus delicacies are the factors that greatly contributed to why people truly love Imus Cavite.
Imus City is also becoming, one of the top destinations for athletes to train and participate in multi-sport events such as Triathlon, Duathlon, Aquathlon, Criterium, Trail Bike Circuit, and many more. Vermosa Sports Hub, located along Daang-hari road, is one of the many training facilities Imus has to offer and has provided the training grounds to some of our national athletes.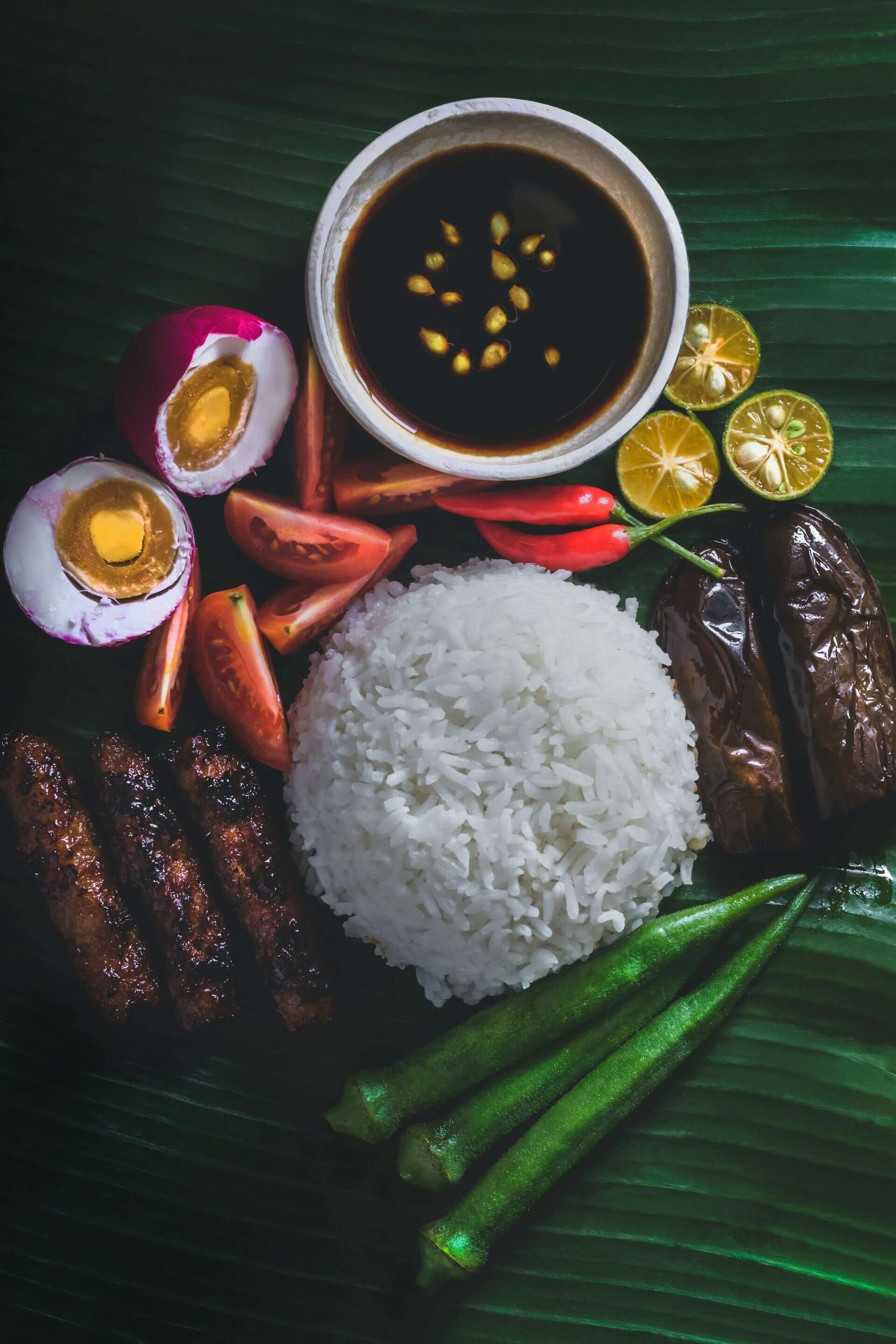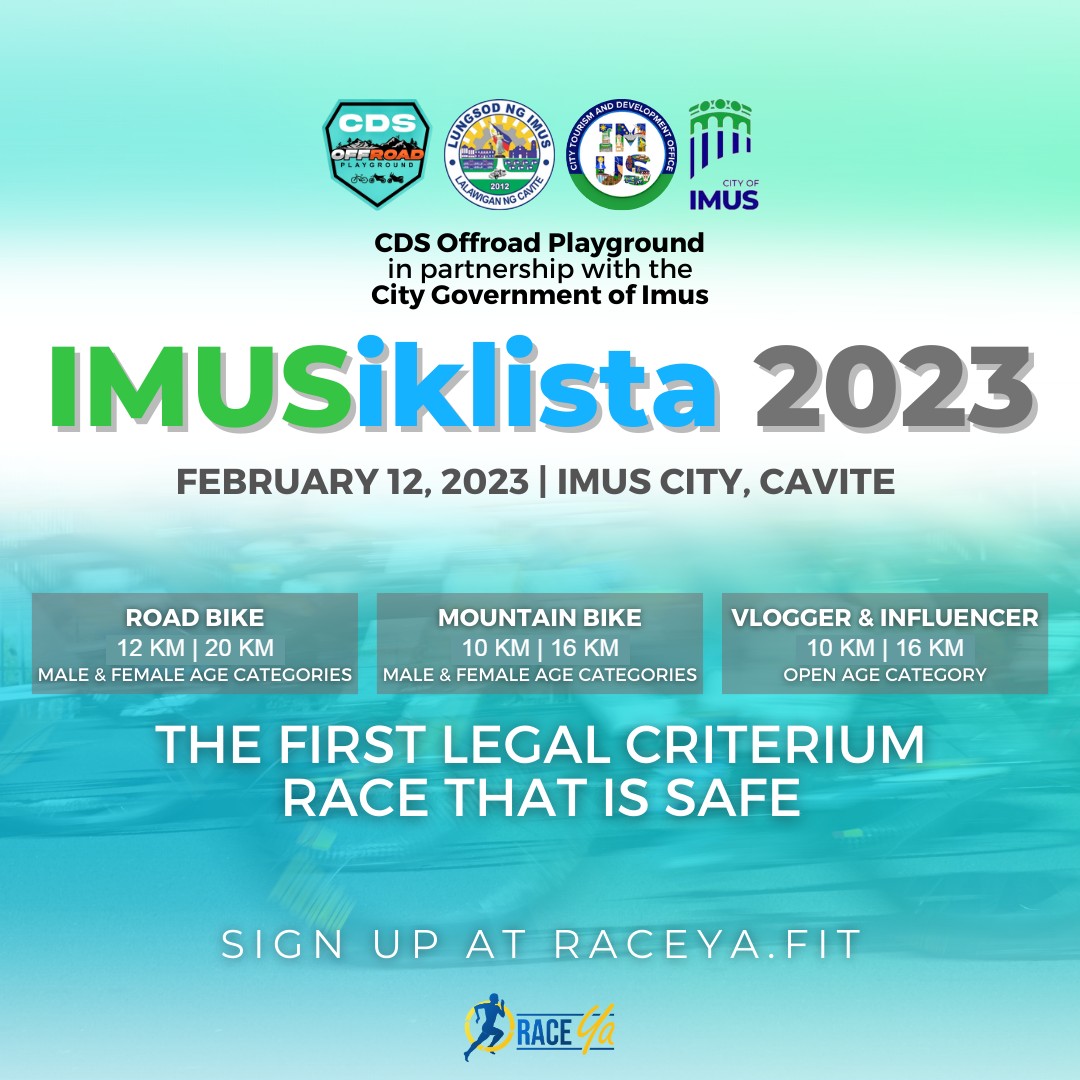 Event Details
Race Categories:
Race Course A:
MTB Bike Loop (4am to 6am) = 3.18km per loop
Challenger - 3 Loops
Elite - 5 Loops
Vlogger Challenger - 3 Loops
Vlogger Elite - 5 Loops
Race Course B:
Road Bike Loop (6 am to 9am) = 3.83km per loop
Challenger - 3 Loops
Elite - 5 Loops
Bike:
Age Group (Male)
18 and Below
19 - 29
30 - 39
40 - 49
50 and above
Age Group (Female)
Mountain Bike:
Age Group (Male)
18 and Below
19 - 29
30 - 39
40 - 49
50 and above
Age Group (Female)
29 and Below
30 and Above
Vlogger/Influencer: (No Age Group)
Entry Fee Inclusions:
Race Kit
Over all Winner (Male&Female) - Trophy + Cash

Overall Male and Female in Moutain Bike (XC or Full Sus)
Overall Male and Female in Road Bike
Overall Male and Female in Vlogger/Influencer

1st - 3rd Place AG winners - Medals
Race Kit Inclusions:
Bib Number + Stickers (Helmet & Bike)
Raffle Stub + Meal Stub
Event Shirt (Optional, additional 400 pesos)
**Gun start is at 4:00 am - 8:30 am**
**Race Kits Release is on Feb 8 - 11, 2023. STRICTLY NO KIT NO RACE**
**Bike Restrictions**
a. Tires: 2.0 and above
b. Min tire width is 2.18
c. Rigid and Suspension for are allowed
d. 26er chain ring: 48T max
e. 27.5er chain ring: 46T max
f. 29er chain ring: 44T max