Dayaw Obstacle Race
November 27, 2022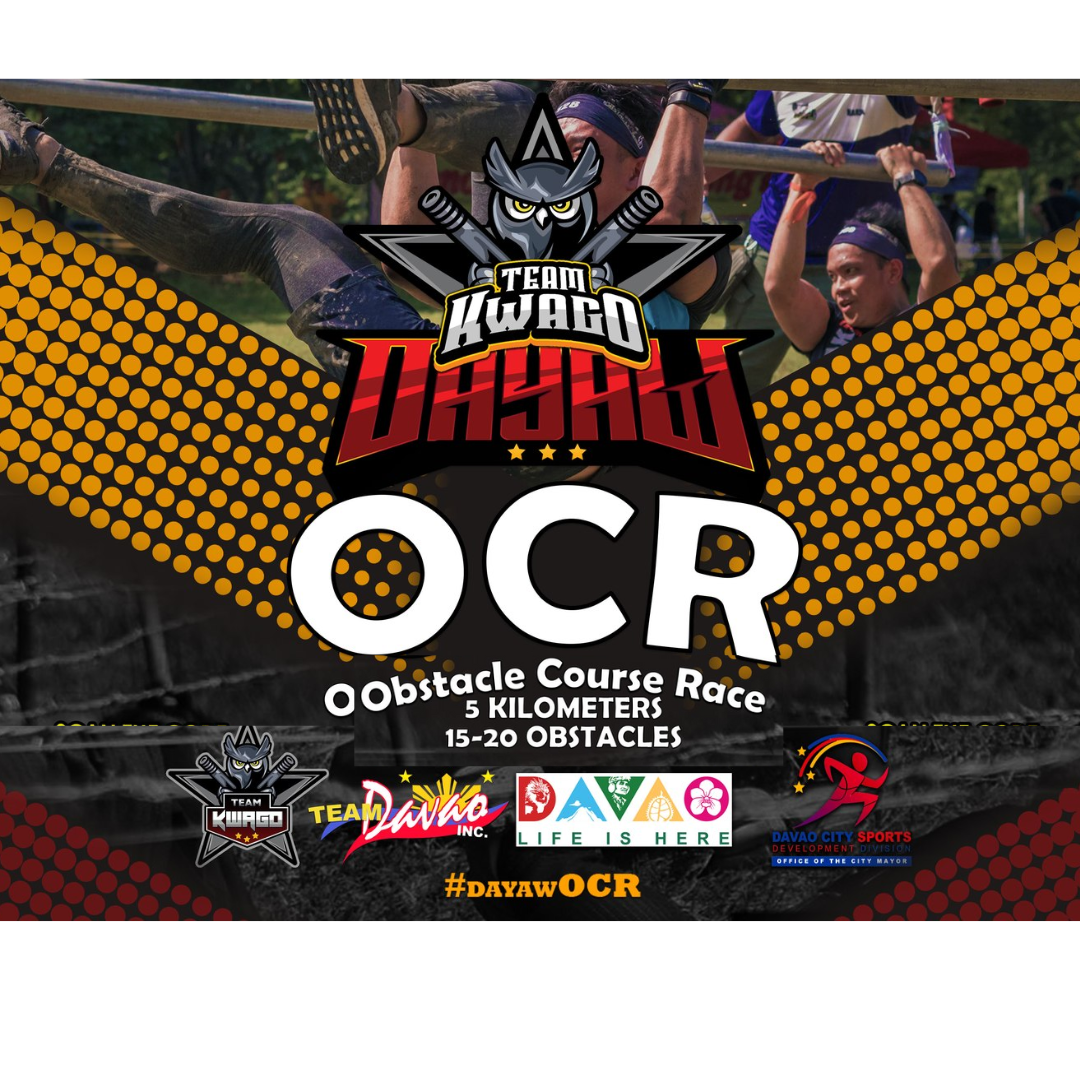 Registration Ended
2 months ago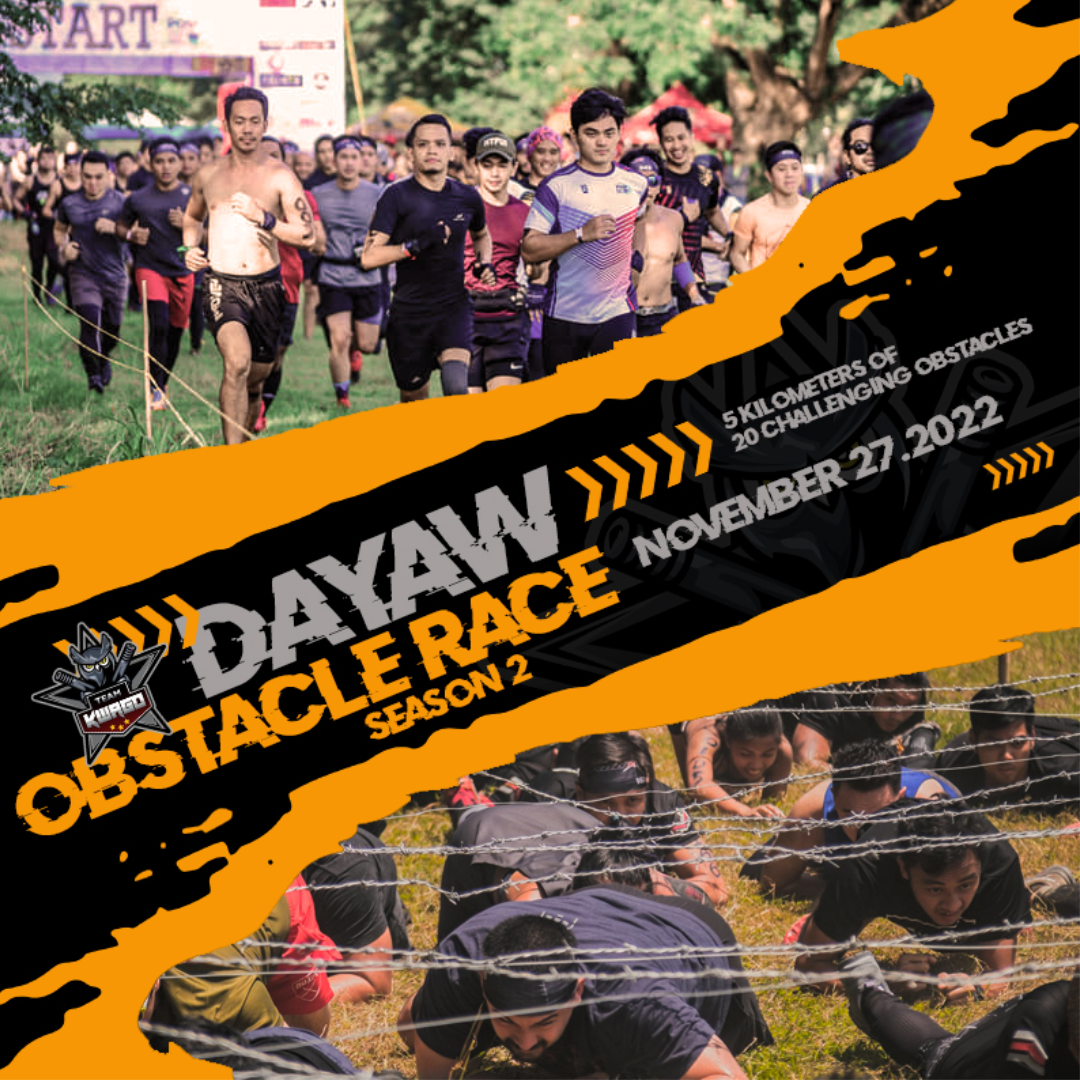 Dayaw OCR registration is happening this November 27 at theTeam Davao Shooting Range By Auraland Group of Companies at the MAA Diversion Road. Event starts at 6am.
The 5K route features 15–20 obstacles and is open to elite, open and team category for Men and Women.
A team must be composed of at least 1 female and 3 other male members.
An obstacle-filled 1-kilometer course is available for children ages 12 and below. They may run with guardians along the way.
REGISTRATION
Participants can only register via raceya.fit. Participants should ensure they have read all race and event details, rules, and protocols and agree to the terms of participation by ticking it before submitting registration.
1. Registration is only confirmed after payment. Paid fees are non-refundable, non-transferable & non-creditable to future NMSAAP races.
2. Participants should read all details and FAQs on this page and the terms and conditions before submitting their registration.
3. Participants should use an accessible email where confirmation and event updates and announcements will be sent if any. Updates may be posted and updated on this page and in NMSAAP and Race Yaya social media accounts. It is the participants' responsibility to be informed of any updates.
Please read the TERMS AND CONDITIONS on the use of the Registration Platform.
Each participant shall need a RaceYaya account to gain access to the registration.
CREATE AN ACCOUNT. All participants should create a Raceya.fit account.
READ EVENT DETAILS. Kindly read all event details, event rules and terms and conditions before registering.
CHOOSE CATEGORY. Please register in your respective categories:
CHOOSE YOUR EVENT SHIRT SIZE
CHOOSE YOUR PAYMENT METHOD.
COMPLETE YOUR PAYMENT. This varies on the payment method chosen and the payment instruction. Kindly ensure that you complete the payment within the prescribed period. If you missed completing the payment, please log-in to your profile and choose the payment method preferred for a new payment instruction and reference number.
PAYMENT STATUS. Your payment status will reflect under your profile dashboard. Should you have any inquiry, contact [email protected] You may also add more events, complete payment and connect with us through your dashboard.
Registration Ended
2 months ago