Oro Jaders Eagles Club: Bonifacio Run 2023
November 26, 2023

Registration Ended
2 weeks ago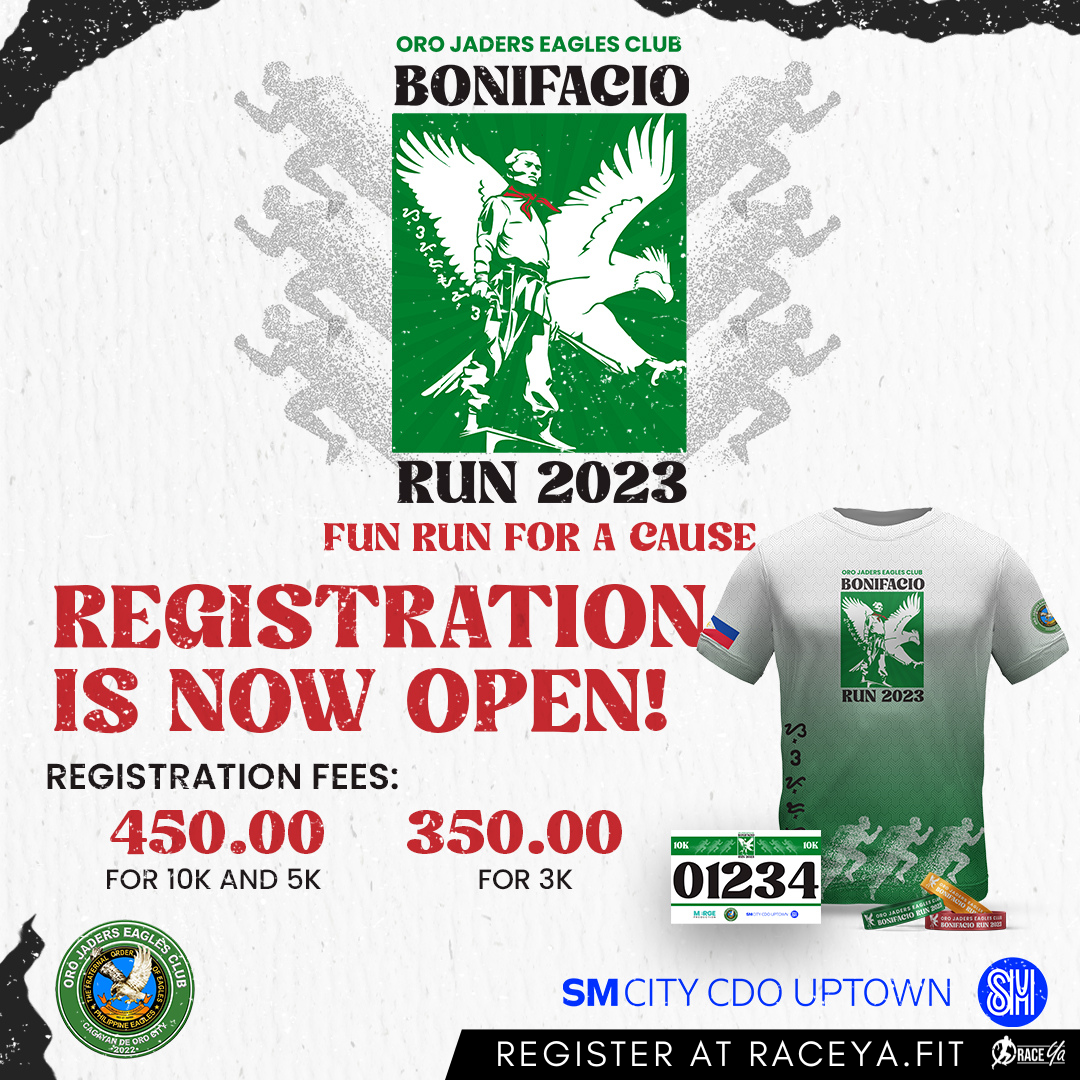 Join us at the Oro Jaders Eagles Club Bonifacio Run 2023 and choose your challenge! 🏃‍♀️🏃‍♂️ 🥇
10K: Push your limits with a thrilling 10K run. 🎉
5K: Enjoy a fun-filled 5K run with friends and family. 🏅
3K: Perfect for bonding moment with families and friends and those looking for a shorter distance.
Whether you're a seasoned runner or just starting your running journey, there's a distance for everyone at the Oro Jaders Eagles Club Bonifacio Run 2023. Lace up your shoes and join us for an unforgettable race experience! 🏁✨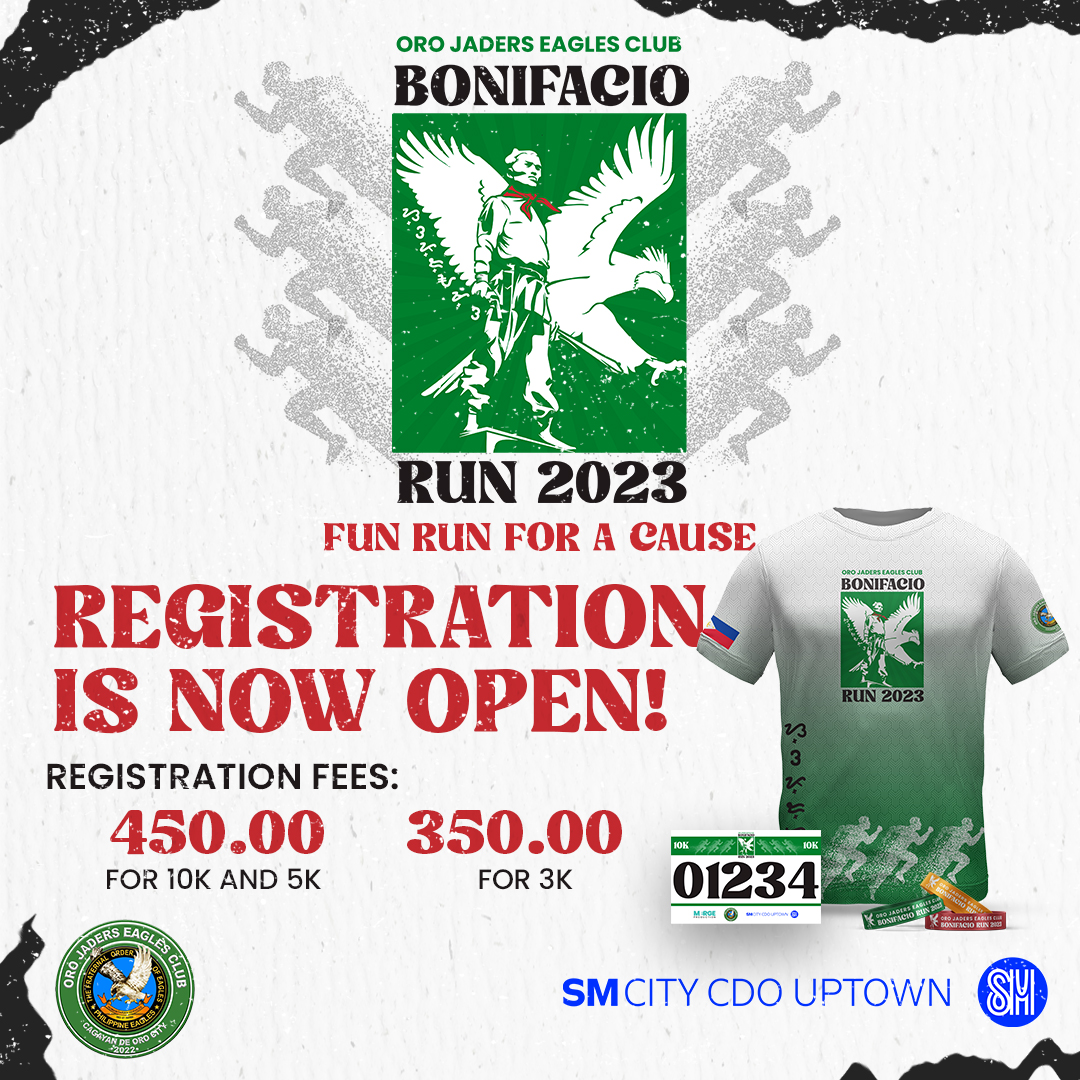 Date: November 26, 2023
Location: SM City CDO Uptown
Race Start: 4:30AM
Registration fees:
10K and 5K Distance - 450.00
3K distance - 350.00
After registering, your registration status can be seen in your profile. Log-in at raceya.fit/login.
Each participant shall need a RaceYa account to gain access to the registration.This will be your perpetual account which will give you access to other features in the platform.
If you already have an account, please log-in at raceya.fit/login. Please ensure that you have read the terms and conditions before submitting your registration.
SUBMITTED NOT PAID: After submission of registration and before payment, your registration is set to
PENDING PAYMENT. This will change after you have paid via GCash or Paypal or have uploaded your bank deposit proof of payment. An email is auto sent with payment instruction for bank deposit.
PAID: Your status is set to PAID after successfully paying via Paupal, your payment is paid via Dragonpay-Gcash or proof of payment is uploaded to your account if bank deposit.
REGISTERED Your status is set to Registered when registration is confirmed. You will also receive an email confirmation. You may start logging on to raceya.fit/login to start your race.
Registration Ended
2 weeks ago