BXU Man Triathlon
May 13, 2023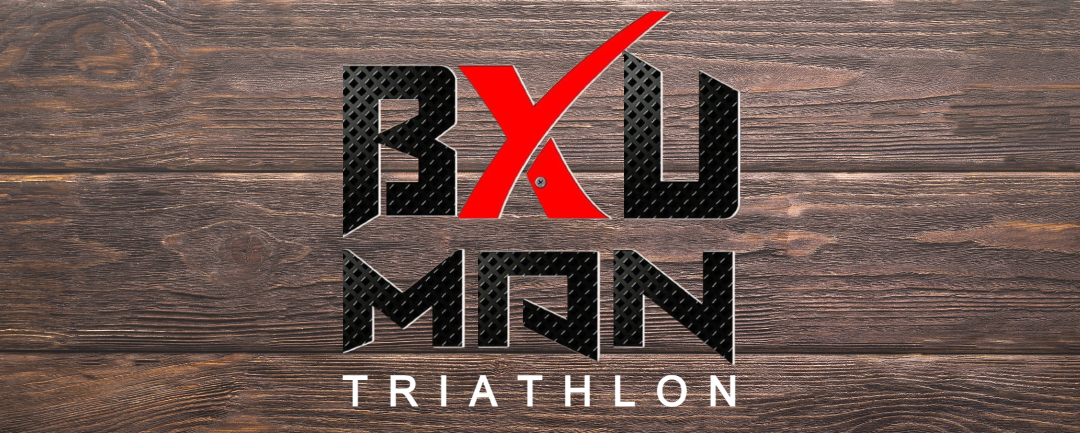 PHP 2,500
Sprint Distance
Registration Ended
6 months ago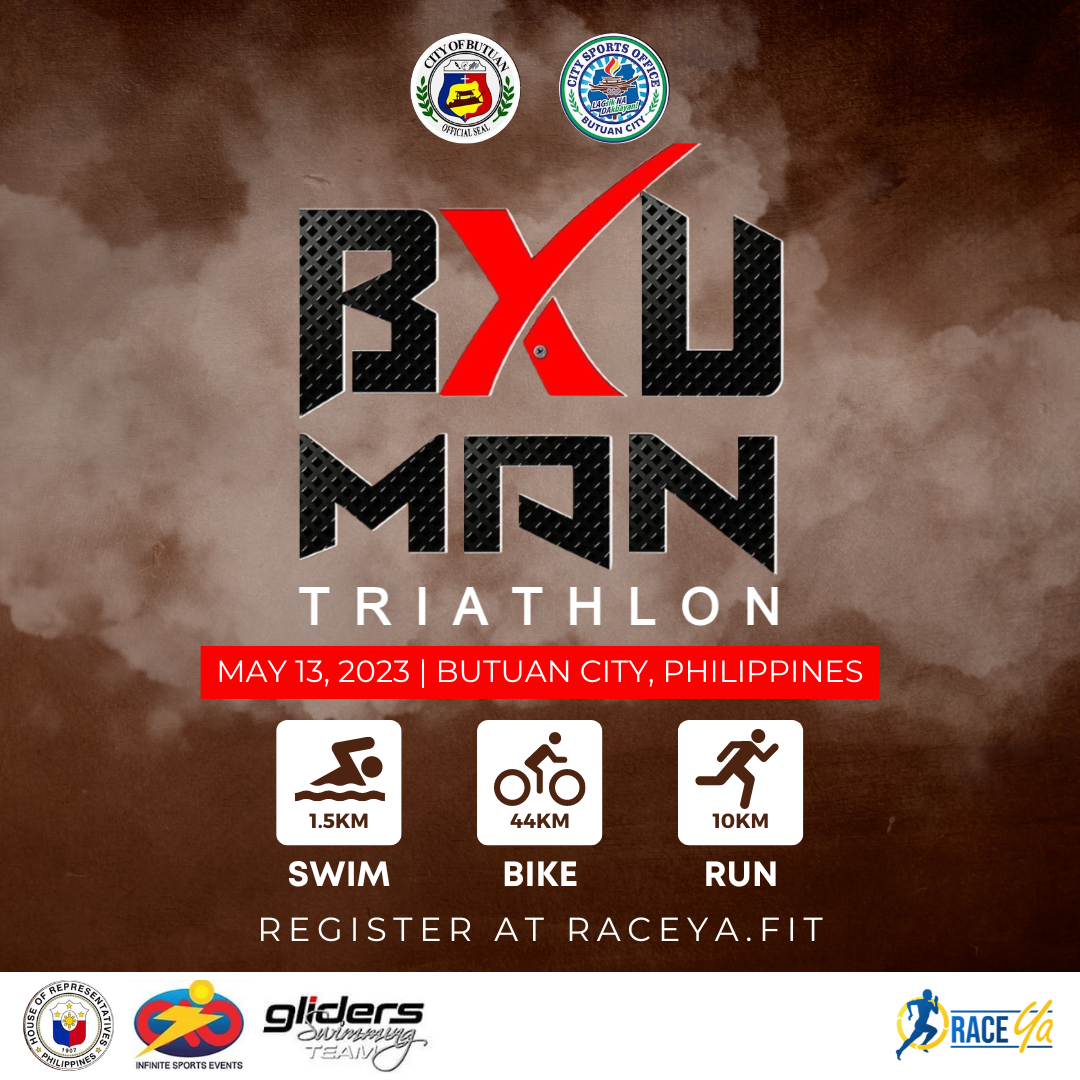 Event Details
Event Date: May 13, 2023
Time: 6:00 AM
Venue: Butuan City, Agusan del Norte
Categories:
Full Distance (55.5kms )
Elite/open age category
Age Groups - Men
18-24, 25-29, 30-34, 35-39, 40-44, 45-49, 50-54, 55 & up
Age Groups - Women
Sprint Distance (33.3 kms)
Men: 18-29, 30-39, 40 & up
Women - open age category
Full Distance Relay:
Any Combination (All male, All Female, Mixed)
Registration fees:
Full Distance - P2,500.00
Sprint Distance - P2,500.00
Full Relay: P7,000.00
Butuan is a coastal highly urbanized city in the Caraga region. Although administratively independent due to its distinction as highly urbanized city, Butuan is commonly grouped with the province of Agusan del Norte. The city also serves as the regional center of Caraga.
The city has a land area of 816.62 square kilometers or 315.30 square miles. Its population as determined by the 2020 Census was 372,910. This represented 13.30% of the total population of the Caraga region. Based on these figures, the population density is computed at 457 inhabitants per square kilometer or 1,183 inhabitants per square mile.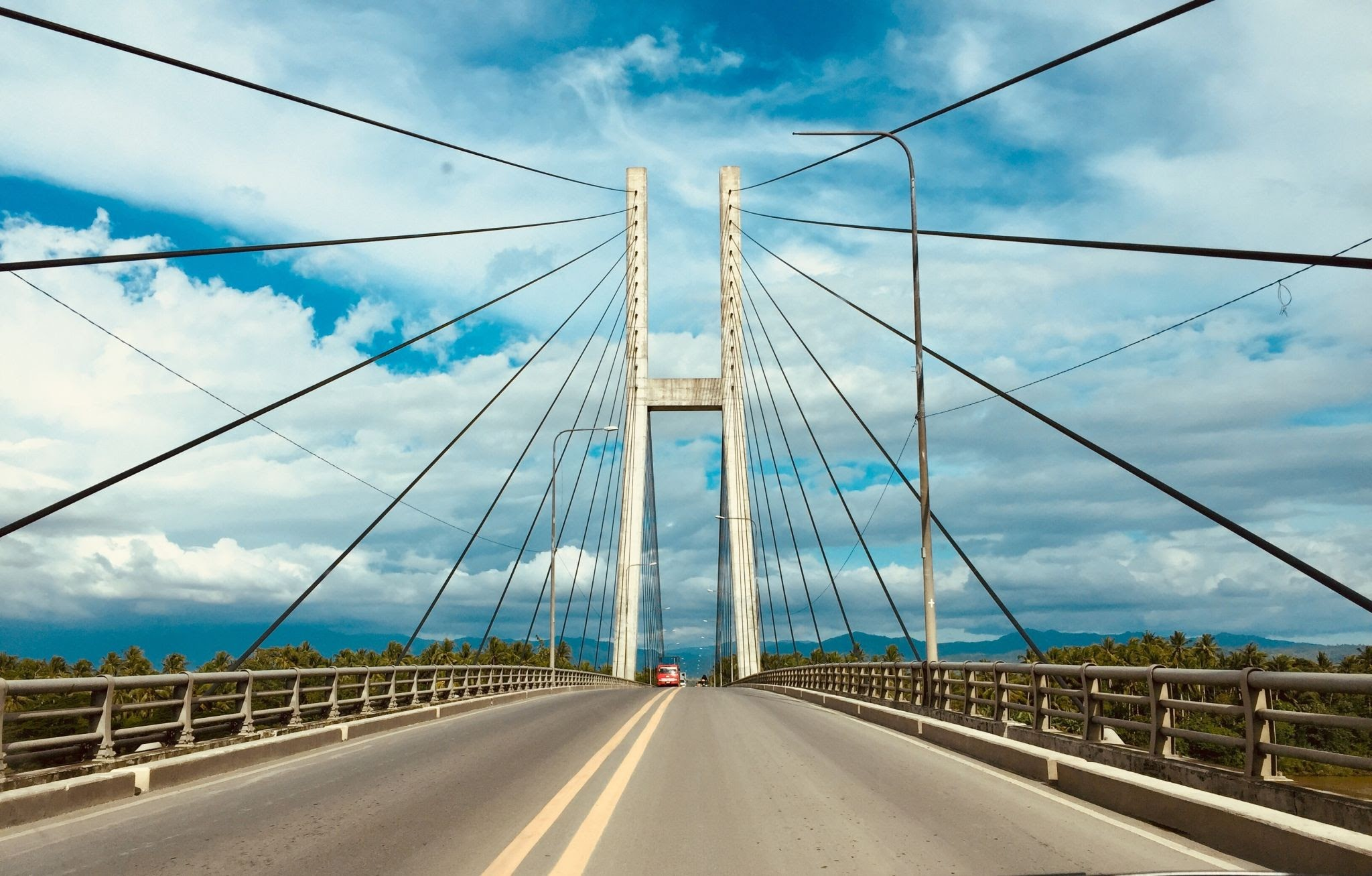 SUBMITTED NOT PAID: After submission of registration and before payment, your registration is set to
PENDING PAYMENT. This will change after you have paid via GCash or Paypal or have uploaded your bank deposit proof of payment. An email is auto sent with payment instruction for bank deposit.
PAID: Your status is set to PAID after successfully paying via Paupal, your payment is paid via Dragonpay-Gcash or proof of payment is uploaded to your account if bank deposit.
REGISTERED Your status is set to Registered when registration is confirmed. You will also receive an email confirmation. You may start logging on to raceya.fit/login to start your race.
After registration, your BXU Man Triathlon registration status can be seen in your profile. Log-in at raceya.fit/login
Each participant shall need a RaceYa account to gain access to the registration.This will be your perpetual account which will give you access to other features in the platform.
If you already have an account, please log-in at raceya.fit/login. Please ensure that you have read the terms and conditions before submitting your registration.
Registration Ended
6 months ago