Bontoc Mountain Run 2023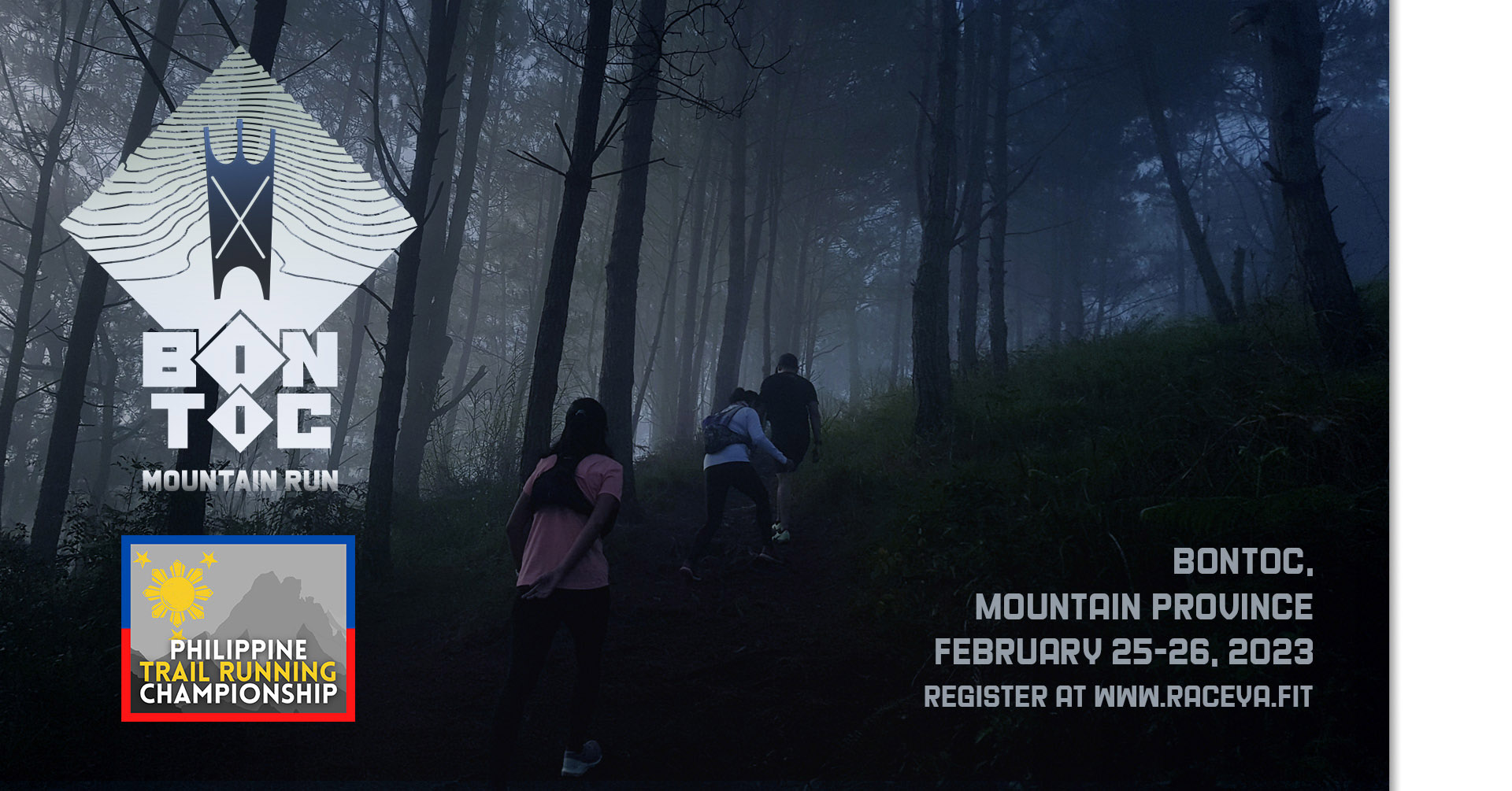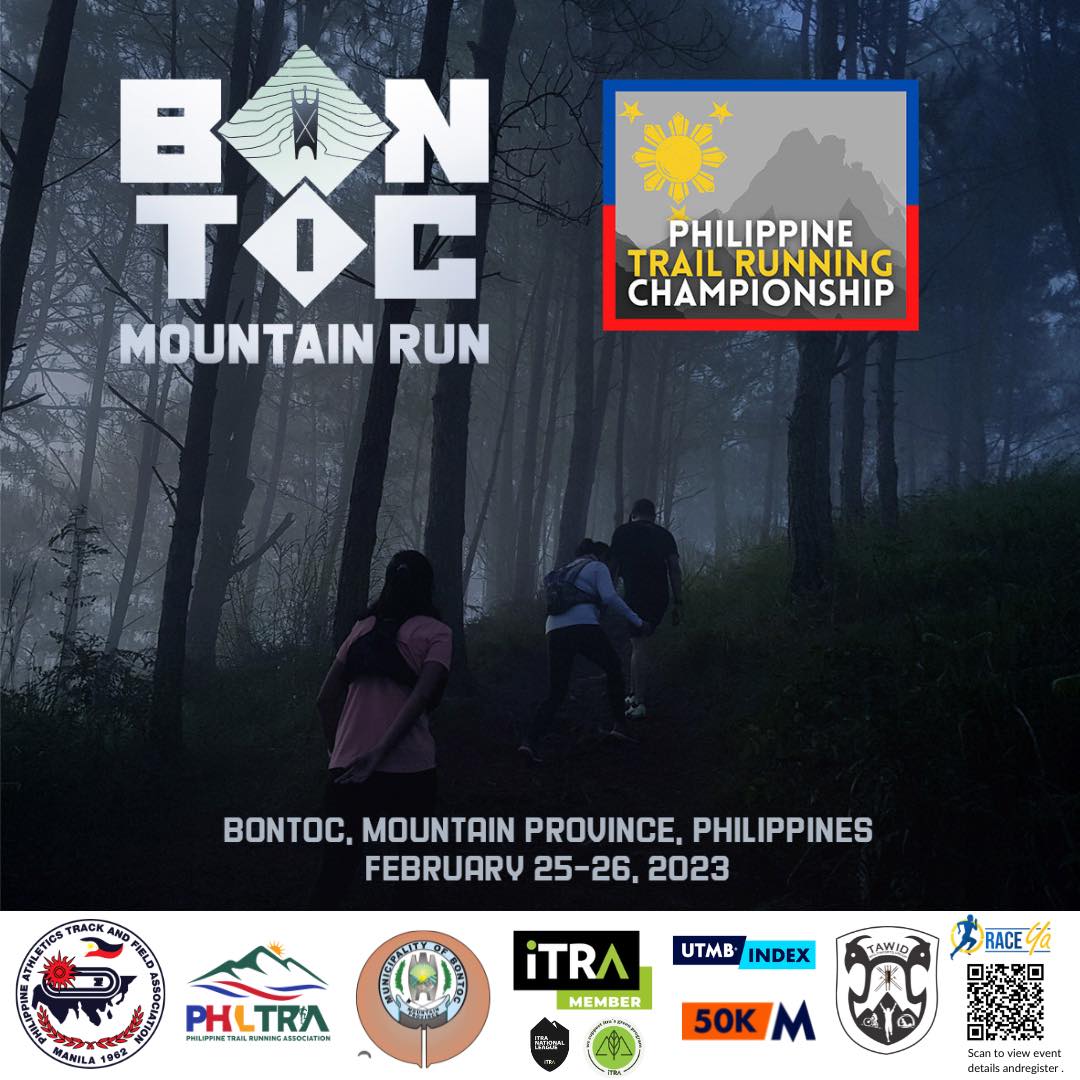 The Bontoc Mountain Run will take trail runners in a challenging mountain running experience in the beautiful mountain and heritage trails in the town of Bontoc. Happening on February 26, 2023, the event is open to participants of all levels of abilities, both local and international..
This event will host the Philippine Trail Running Championships organized by Philtra and sanctioned by the Philippine Athletics Track and Field Association.
The event categories are as follows:
Championship - By Invitation
OPEN (local and international)
42K - P3,500
25K – P2,500
12K – P1,200
Kiddie Run – P600
*early bird rate applies until January 20, 2023.
All participants will receive event shirts, finisher medals (for those who cross the finish line) and post race meals.
Please see event rules, terms and conditions. These will be updated on this page and notifications will be sent via email.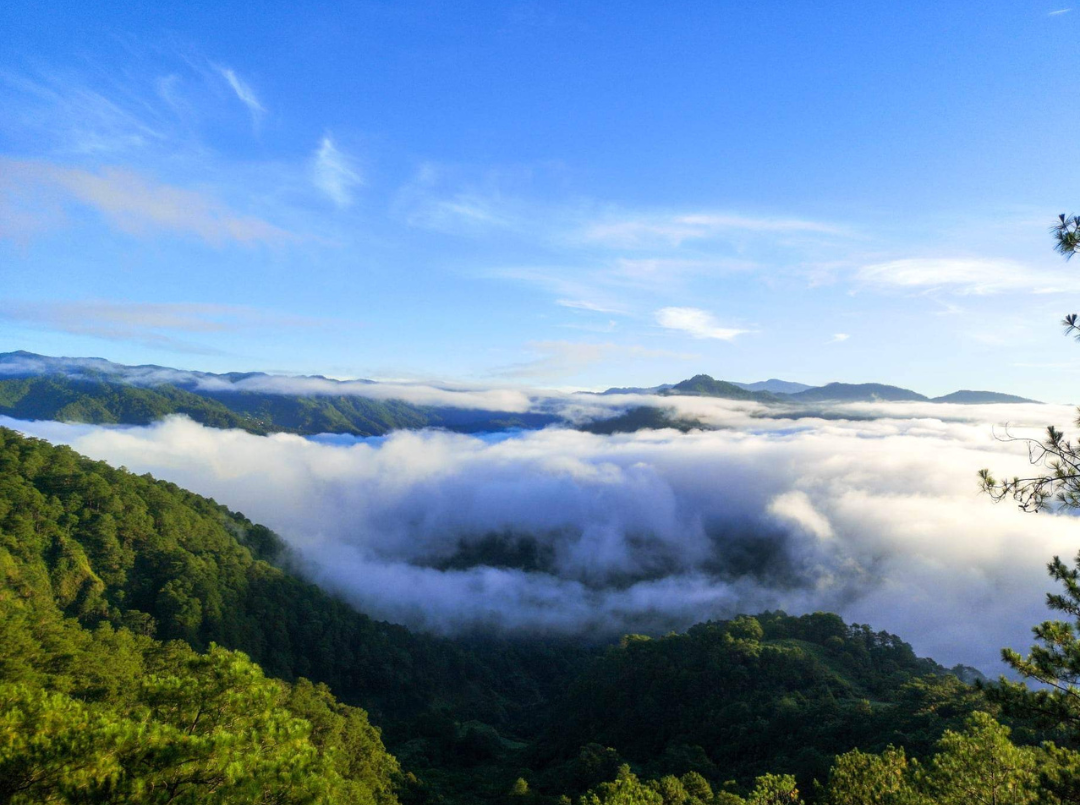 "Bontoc" originated from two morphemes Bun-Tuk. BUN means heap and TUK means top, when taken together means MOUNTAINS. It is the capital town of the Mountain Province and is home to several tourist attractions.
This includes the breathtaking vistas of the Kadchog Rice Terraces which is located across the Chico River in Bontoc, Bayyo Rice Terraces and the UNESCO Heritage site Maligcong Rice terraces. Worthy of visit is the Chico River, a natural pool surrounded by mountain ranges. You can still see its rich culture and heritage in Samoki Village and Alab Oriente, an ancient dwelling place
Participants will go through the beautiful trails, villages and terraces in Bontoc which will allow them to see and experience the following on foot as they run:
Kadchog Rice Terraces- A group of stone walled paddies. This manifests the engineering skills of the Bontok tribe.
Mount Kamaliton- This is where the ichiw (a big snake) was believed to have slept and was killed by Bontoc men through the use of bolos and spears. They sliced its belly and found a woman dead.
Lamfagan, Wawalitan (Sacred place) of Bontoc Ili- Where some Bontoc women elders perform Walit, a cultural belief and practice where they sacrifice a salted pork meat or chicken (depending on the gravity of illness) and pray for the bad spirit(s) to abandon and let a sick relative to recover.
Ganga Caves- A group of caves where some dead Alab males (about 100) were entombed after they were believed to have been killed by an anito. The coffins used were made of pine trees.
Event Shirt
All participants are entitled to an event shirt. However, we believe that not everyone may want one. Participants have the option to choose not to receive a shirt and instead P500 will be donated to the Philippine Trail Running National team on their behalf. Please choose No shirts during registration.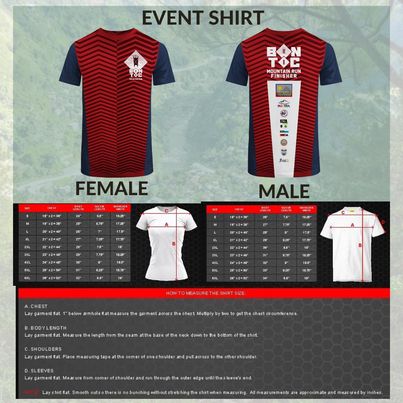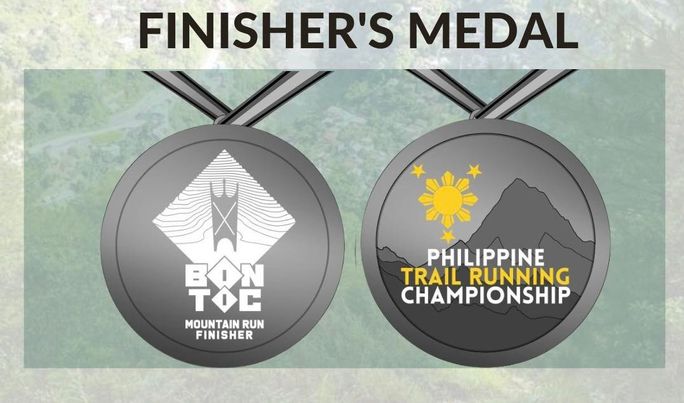 Finisher Medal
All finishers will receive a medal upon crossing the finish line. However, we believe that not everyone may want one. Participants have the option to choose not to receive a medal and instead P200 will be donated to the Philippine Trail Running National team on their behalf. Please choose No medal during registration.
General Rules
1. It is the athlete's responsibility to understand and know the rules and regulations before entering the course and participating in the competition.
2. Cut off time is 10 hours for 42K and 8 Hours for 21km and 4 Hours for 12km; failure to finish the race within the cut off time will mean a DNF (Did Not Finish) status on the race result. (Cut-off may change which will be announced in this page)
3. Elite Racers will be released ahead
4. Athletes are not allowed to race bare chested. We must respect the culture of the people living in the race area. Failure to comply to this rule might result in disqualification from the race.
5. Athletes are required to report to the start area at least 30 minutes prior to the start of their designated wave. Reporting too late can result in not being able to start at all, or having to start in a later start group. The organization can decide if the time for starting later will be compensated or not.
6. For those parts of the course that public roads are used, athletes must respect traffic regulations and behave like how (running) pedestrians are expected to behave.
7. Deliberately blocking other competitors progress will result in disqualification.
8. There will be no (time) compensation in case the competitor is blocked by another competitor, official, any other person or anything else.
9. Athletes are required to provide and accept assistance from other competitors in distress, whose safety, is endangered and/or who require medical assistance, up and until the moment this role has been taken over by volunteers or medical staff.
10. Outside assistance:
Limited outside assistance is allowed from another athlete competing in the same event.
No outside assistance is allowed from any person not competing in the same event. These include but are not limited to spectators, friends, family, volunteers, support crew, photographers, police or marshals
11. Athletes are obligated to:
Know, understand and follow the rules and regulations at all times
Practice good sportsmanship at all times
Be responsible for their own safety and the safety of others
Obey instructions from race officials and event staff at all times
Treat other athletes, officials, volunteers, media, sponsors and spectators with respect and courtesy
Not dispose litter or equipment on or around the course except at clearly designated places. All items must be kept with the athlete and disposed of appropriately at the end of the race
Not attempt to gain unfair advantages in any way
Have to be present at the briefing which starts 1 hour before the first start group starts.
Mandatory Equipment
There will be Water refilling stations along the Race Course It's a must that you bring your own water bottle or Hydration packs to ensure proper hydration all throughout the race, no paper cups will be provided during the race and racers will be required to refill their own hydration system from the water containers provided in the stations.
42km: Each racer must be self-contained/ self-reliant complete with the following mandatory items:
· Headlamp with extra battery
· Jacket
· Hydration bottle/ pack (at least 1.5L)
· Trail food/ water
· First aid kit
· Whistle
· Emergency blanket
25km: Each racer must be self-contained/ self-reliant complete with the following mandatory items:
· Headlamp with extra battery
· Jacket
· Hydration bottle/ pack (at least 800ml)
· Trail food/ water
· Whistle
· Emergency blanket
12km: Each runner must be self-contained/ self-reliant. Complete with the following mandatory items:
· Hydration bottle/ pack (at least 800ml)
· Water
· Whistle
· Trail Food (optional)
· Jacket (Optional)
· Emergency blanket
NOTE: These mandatory items will be inspected upon check-in at the starting line and during the race. Mandatory items may change depending on the weather and trail condition.
Participants should prepare and gear up for the high altitude and cold weather conditions in the mountain trails.
Rules
1. Numbers must be worn on the front of the body. Cutting numbers or altering with sponsor stickers is not allowed. There will be a warning for not having your number on the front of your body, second infraction will be a 2 minute penalty. A 10-minute penalty will be assessed for losing your run number.
2. Personal Audio/Music Devices: No type of sound/music device is allowed during competition. Examples: no headsets, tape players, CD players, MP3 players or 2-way radios may be worn.
3. Cutting the course: Short-cutting and/or cutting trail switchbacks or course is not permitted and may result in disqualification. A runner is required to stay on the designated trail that is marked and or specified as the racecourse. It is the runner's responsibility to know the designated racecourse. Lack of tape or barrier on the course will not be constituted as an excuse for cutting course.
4. Mandatory gear and equipment should be brought the whole time during the run.
Protest
1. Protests of any nature must be submitted within one hour of the finish time of the person lodging the protest. Protests must be submitted in writing and signed by the accuser. Saying somebody cut the course is not good enough – it must be written and described as accurately as possible. All protests will be investigated.
2. Because of the nature of off road races, it is not always possible to see infractions.
3. This race is in the woods, out of sight and marshalled only where necessary. In every case there will need to be verification of the infraction. Officials will not be drawn into a "hear-say" argument.
Penalties
Penalties will be determined by the severity of the infraction. The minimum penalty will always be 10 minutes. The maximum penalty will be disqualification from the results of the event and/or a loss of prize money.
Health and Safety Protocol during the Run
Athletes are expected to observe minimum health and safety protocols which may be prescribed by health and safety officials from the goverment.
Wearing of mask is optional.
Schedule
February 25 -
8am - Tour Run
10am - Race Kit Claiming
2pm - Race Briefing
February 26 -
5am - 42k
6am - 25k
7am - 12k
8am - Kiddie Run
Schedule may change which will be updated here.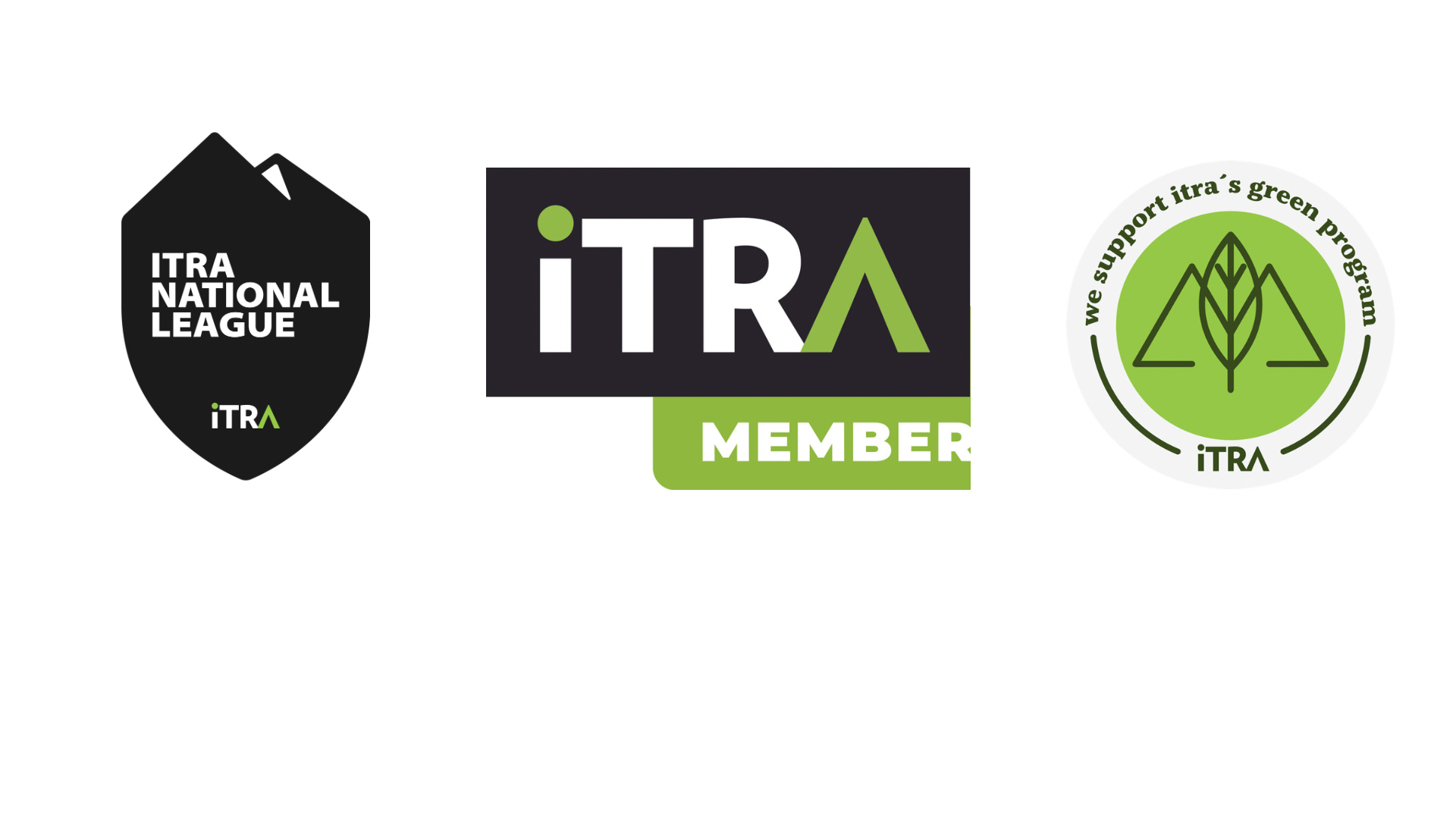 This event supports and is a member of the International Trail Running Association (ITRA). Participants shall get ITRA points and will be ranked based on their performance in the ITRA National League.
Our Green Charter Commitment
The event shall ensure that:
It respects and conserve nature, its flora and fauna, natural habitats and landscapes.
It will aim to Integrate sustainability into event organization.
Preserve and protect our trails and keep them litter-free.
Reduce waste at source and support recycling.
Reduce the event's carbon footprint.
Raise awareness of participants, volunteers, sponsors, suppliers and partners (collectively, "stakeholders") about the importance of an environmentally friendly approach.
With this, we will implement an option for participants who prefer not to receive their medals and event shirts. In exchange, a donation will be made for them for the funds of the Philippine Trail Running Team for 2023.
Philtra will also launch a pre-loved project in relation to our local grassroots program.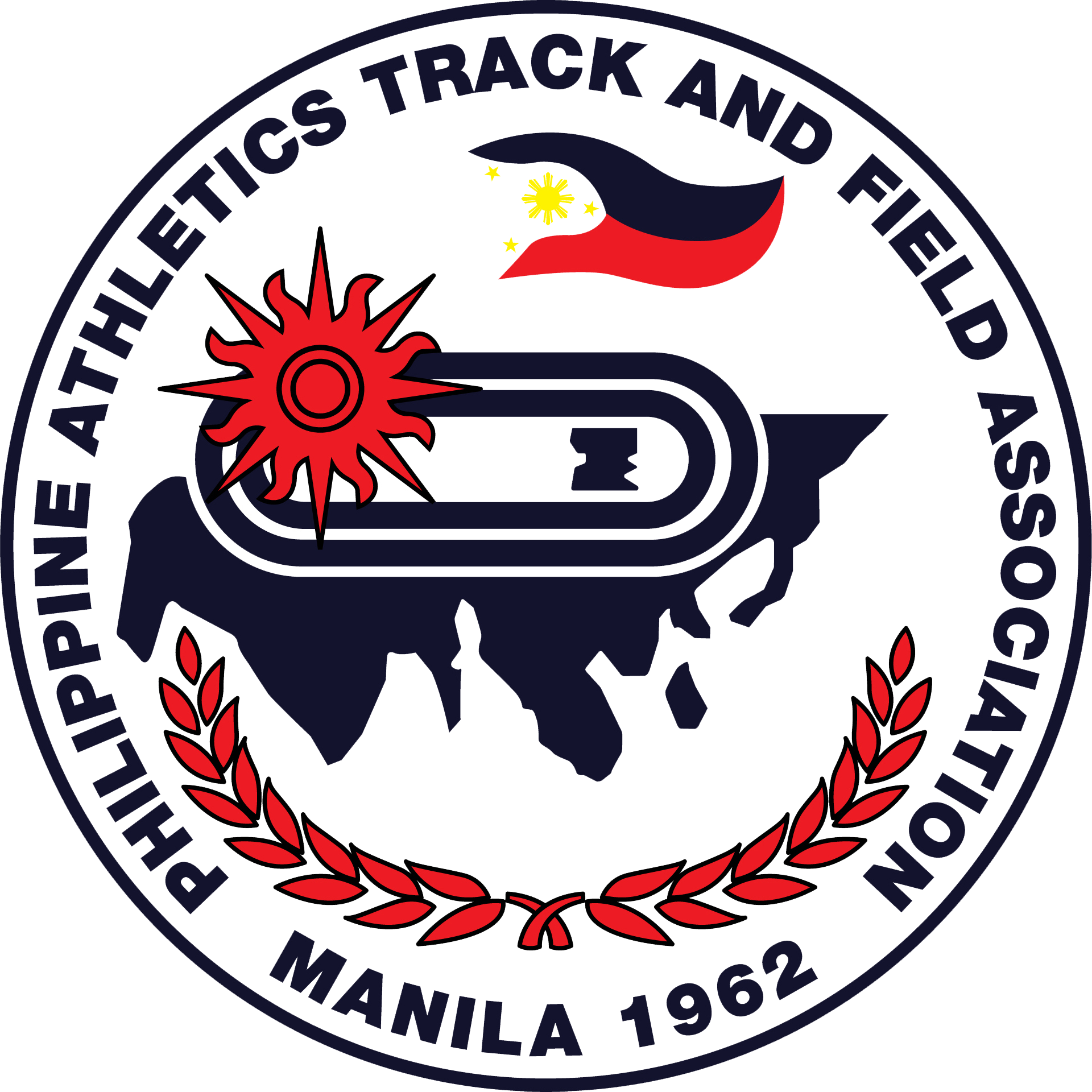 The Bontoc Mountain Run is a PATAFA sanctioned event. With this:
1. Official Results of the event will be accredited by PATAFA
2. Official event results will be sent to the WA Statistician for recognition and inclusion in the statistics of the international body for Athletics.
3. Athletes who excel in the event may be recommended for inclusion in the national training pool
4. Athletes who excel in the event and who have qualified for the international meet may be endorsed by PATAFA for their participation in the said international competition.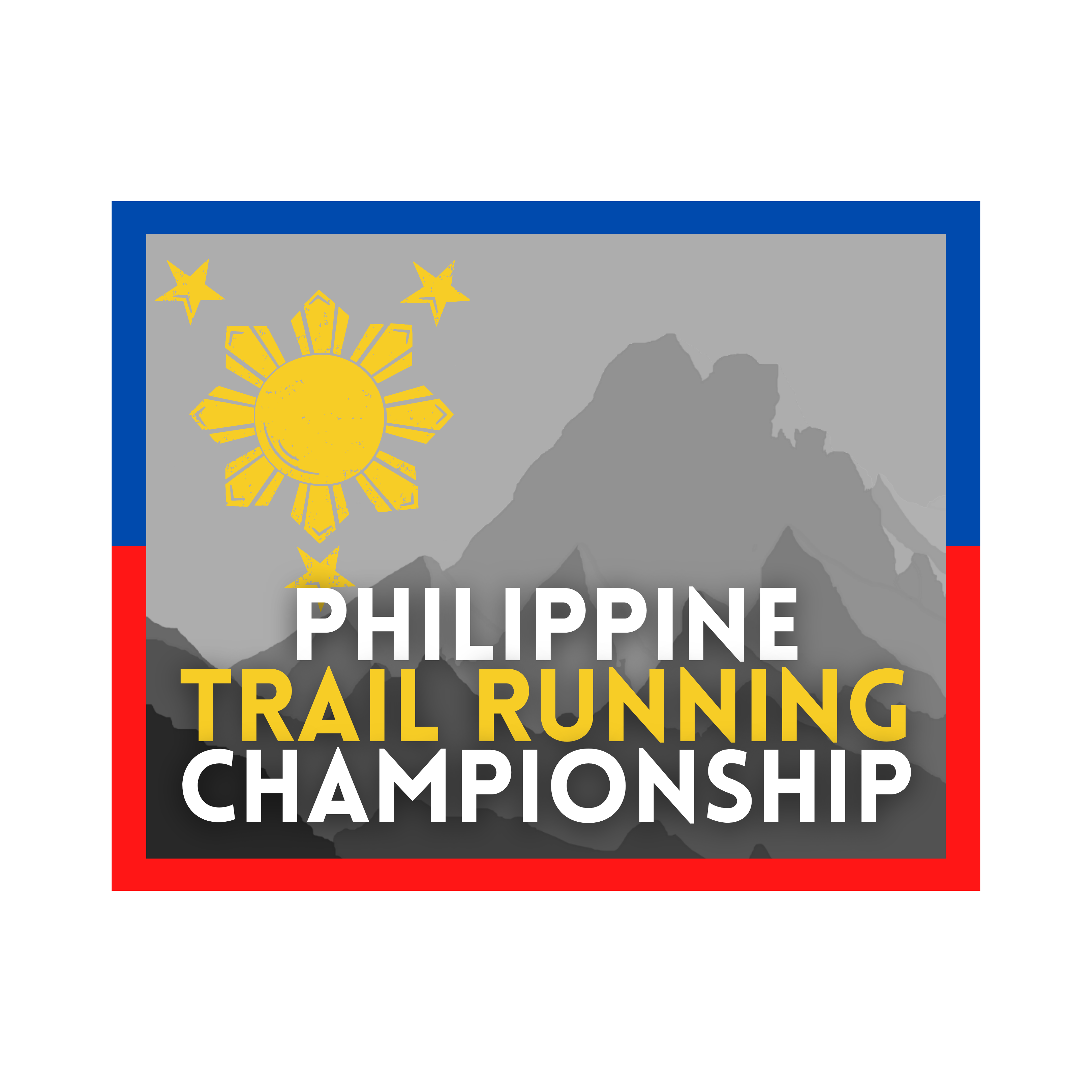 This is the final Championship event which shall identify the Filipino athletes who will be part of the National Development Team for trail running under PhilTRA.
Selected runners from the different parts of the Philippines who are top ranked based on the three legs of the PHILTRA Championships series and other invited runners are expected to toe the starting line of the competitions. Please see the selection process at philtra.ph. Invitations will be sent on or before January 9, 2023
Awards
Elite Category for 42K
Top 5 male and Female
(Cash prizes, tokens and gift from sponsors)
Open Category
Top 3 per Age Group for 42K, 25K and 12K
19 and below, 20-29, 30-39, 40-49, 50-59,60 and above
**Categories with less than 3 participants will be merged.**
**Winners will receive tokens and sponsor prizes.
After registration, your Bontoc Mountain Run registration status can be seen in your profile. Log-in at raceyaya.fit/login.
SUBMITTED NOT PAID: After submission of registration and before payment, your registration is set to
PENDING PAYMENT. This will change after you have paid via GCash or Paypal or have uploaded your bank deposit proof of payment. An email is auto sent with payment instruction for bank deposit.
PAID: Your status is set to PAID after successfully paying via Paupal, your payment is paid via Dragonpay-Gcash or proof of payment is uploaded to your account if bank deposit.
REGISTERED: Your status is set to Registered when registration is confirmed. You will also receive an email confirmation. You may start logging on to raceya.fit/login to start your race.
Each participant shall need a RaceYa account to gain access to the registration.This will be your perpetual account which will give you access to other features in the platform.
If you already have an account, please log-in at raceyaya.fit/login. Please ensure that you have read the terms and conditions before submitting your registration.