Alpha Challenge Obstacles in a Box
October 08, 2022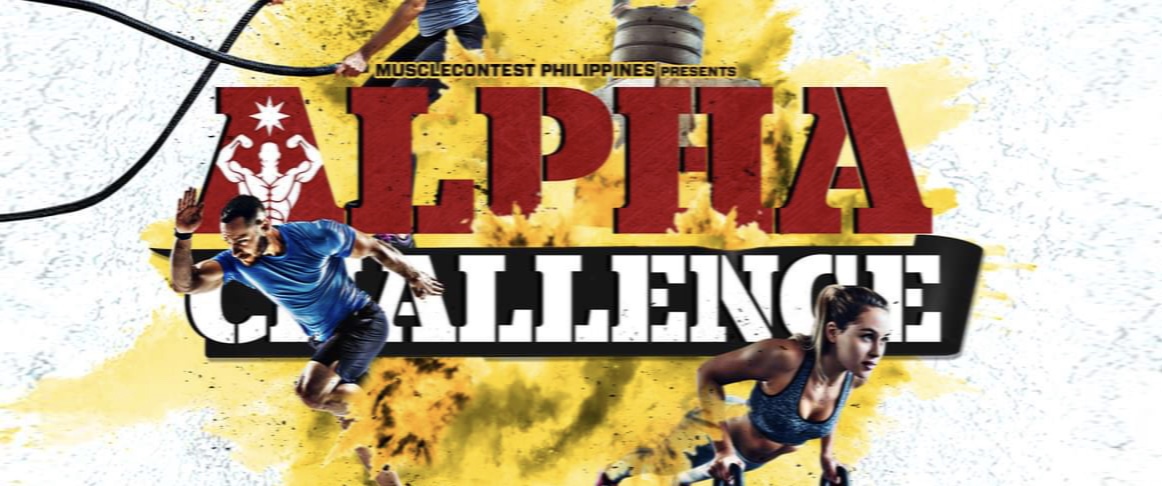 Registration Ended
3 months ago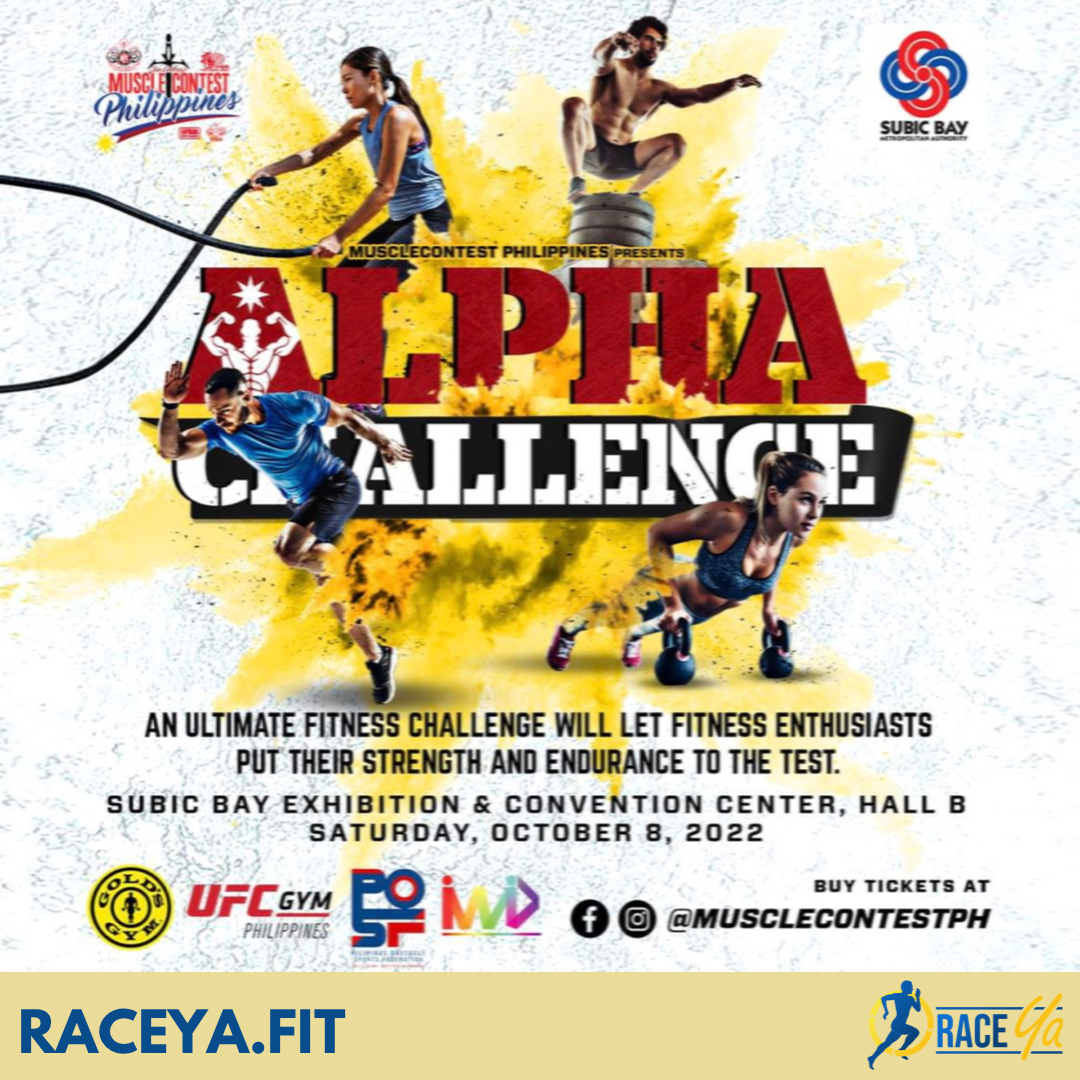 Muscle Contest Philippines: Alpha Challenge 2022
"Get ready for this year's Alpha Challenge as we partner up with the Pilipinas Obstacle Sports Federation in bringing something fresh to the ultimate fitness challenge that will test fitness and OCR enthusiasts to the test!
For this year's Alpha Challenge we are bringing in the obstacles in a box by POSF.
Here is the list of Obstacles:
1. Under the wall
2. Pull ups
3. Through the wall
4. Monkey bars
5. Inclined push ups
6. Rings
7. Over the wall
8. Ring twister
9. Dips
10. Traverse wall
11. Inverted wall
12. Rope climb
TOP 3 Fastest Time for Male Female will be considered as the winners.
Interested to join?
Registration Fee is P600 until October 5. P1,000 on the actual day. Come showcase your strength at the Muscle Contest Philippines' Alpha Challenge 2022!
#AlphaChallenge2022 #MusclecontestPH #POSF #PilipinasObstacleSportsFederation
Event Details
Open Category Male and Female. Best time for the Top 3 participants per category will be award a Muscle Contest Medal. Participants who finish will be awarded with an event certificate. Registration fee will include a ticket to watch the Muscle Contest Body Building competition plus entry to the Music festival in the evening.
General Rules
Participants will be allowed to warm up prior to their actual performance.
Only 1 run per participant.
Health and Safety reminders
Participant's Mask may be removed when doing the run.
Frequently Asked Questions
After registration, your Muscle Contest Philippines registration status can be seen in your profile. Log-in at raceyaya.fit/login.
If you are joining as a team of 10 or more athletes, you may make consolidated payments. Registration should still be done individually as each participant is required to have an account so they can review all registration terms and conditions. Please email your request at [email protected]
Paid fees are non-refundable, non-transferable & non-creditable to future TRAP races.
Each participant shall need a RaceYaya account to gain access to the registration.
This will be your perpetual account which will give you access to other features in the platform.
If you already have an account, please log-in at raceyaya.fit/login.
Please ensure that you have read the terms and conditions before submitting your registration.
Choose your preferred payment method: PAYPAL. You will be directed and asked to log on to your account in paypal after you click submit.
Please complete the transaction before exiting. A successful payment screen will be displayed after completion of payment together with an email confirmation.
Should you decide to exit and shop/pay later, please log in to your account to continue your purchase or payment. Your registration status will change to Paid in your Account Profile.
RACEYAYA PAYMENT PORTAL: DRAGONPAY Once you choose our online payment gateway as your preferred payment method, you will be directed to the Dragonpay screen. Please choose your payment option preference:
• BDO Online BDO ATM
• Landbank
• Metrobank Direct
• PNB Online UCPB Connect Other banks listed,
• Payment Centers
• Bayad Center
• Cebuana Lhuillier
• M.Lhuillier
• E-Wallet
• Dragonpay Credits
• Paymaya Installment Payments (Please create a Tendopay or Billease account.
TendoPay Installments you will receive an email/text from Dragonpay containing your payment details and instructions on how to pay with your chosen bank or payment center. You may also view our detailed instructions to some of our channels by clicking the link https://www.dragonpay.ph Make sure to follow the correct instructions and don't forget to VALIDATE your payments for the follow channels: BDO Online Banking, Chinabank Online ATM/OTC Banking, Rural Net, and UCPB.
An email acknowledging receipt of payment is automatically sent. Please check your SPAM or PROMOS folder in your email account. A registration confirmation email will be sent to racers within 24H after validation.
SUBMITTED NOT PAID: After submission of registration and before payment, your registration is set to
PENDING PAYMENT. This will change after you have paid via GCash or Paypal or have uploaded your bank deposit proof of payment. An email is auto sent with payment instruction for bank deposit. PAID: Your status is set to
PAID after successfully paying via Paupal, your payment is paid via Dragonpay-Gcash or proof of payment is uploaded to your account if bank deposit.
REGISTERED Your status is set to Registered when registration is confirmed. You will also receive an email confirmation. You may start logging on to time.raceyaya.com to start your race.
Registration Ended
3 months ago