All Womens' Run 2023
March 19, 2023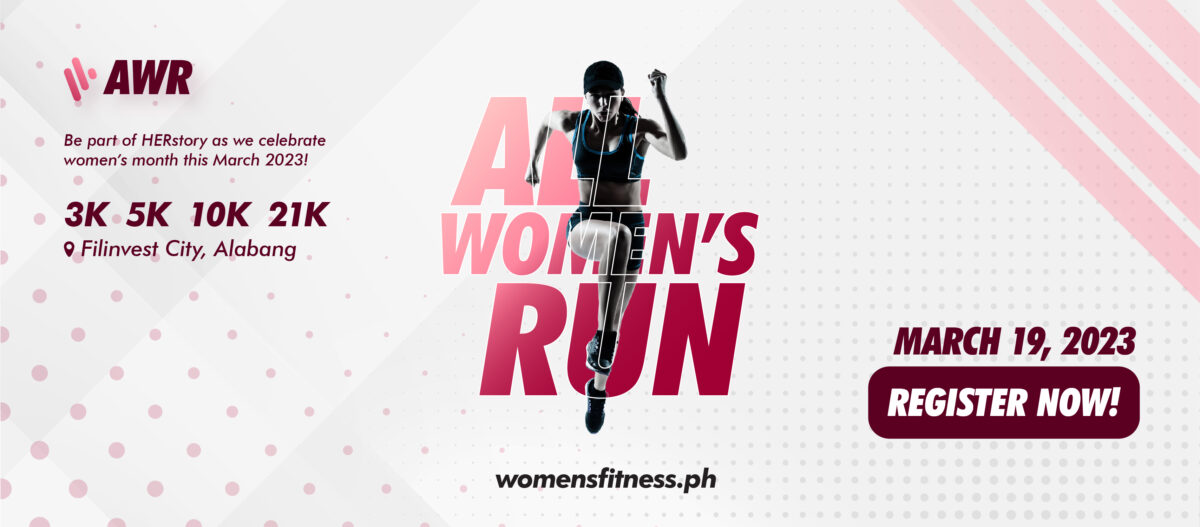 Registration Ended
6 months ago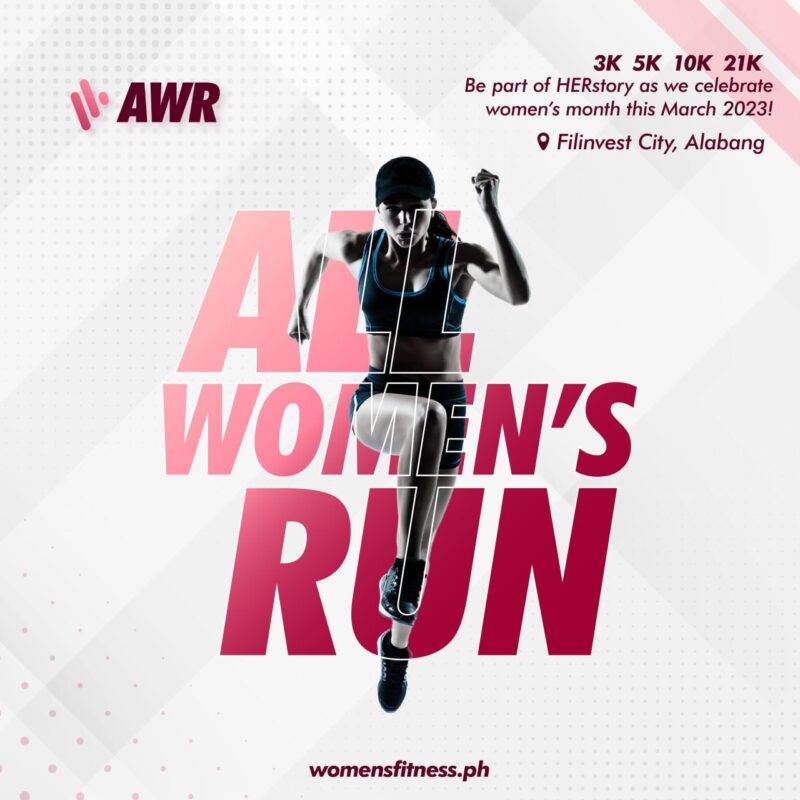 Event Details
Event Date: March 19, 2023
Event Time: 5:00 am
Venue: Filinvest City, Alabang
Categories:
21K Run (Assembly: 3:30am, Gunstart: 4:00am)
Early Bird: P2000
Regular Rate: P2100
10K Run (Assembly: 5:00am, Gunstart: 5:30am)
Early Bird: P1500
Regular Rate: P1750
5K Run (Assembly: 5:00am, Gunstart: 5:45am)
Early Bird: P1350
Regular Rate: P1500
3K Run (Assembly: 5:00am, Gunstart: 6:00am)
Early Bird: P1350
Regular Rate: P1500
500m Run (Assembly: 5:00am, Gunstart: 6:00am)
Early Bird: P1350
Regular Rate: P1500
Celebrate and feel celebrated with your favorite gal pals as you strut through a 3k or 5k run and if you're the sporty spice type WFP's All-Women's Run also has a 10k, or 21k runs for you to dominate.
And who would ever forget about the super moms we all adore? We've got room for you and your babies in a 500m dash. Bring the cuties in a backpack, a stroller or even running beside you holding hands while you cross the finish line.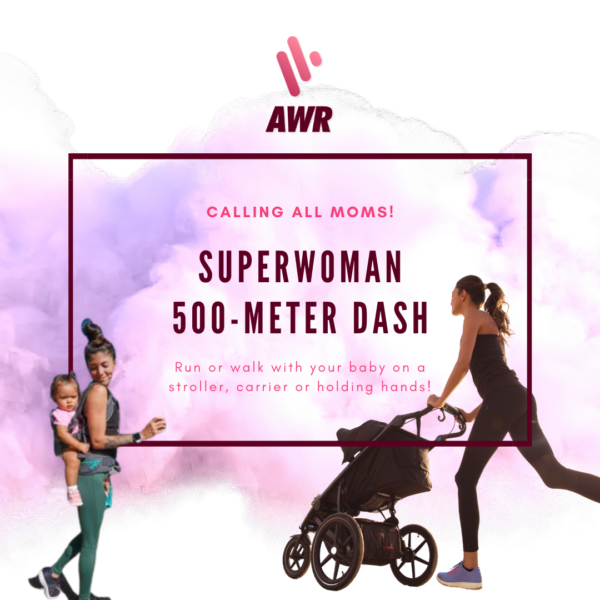 Introducing our new 500-meter dash for moms who want an easy way to stay fit and healthy. Run (or walk) with your baby on a stroller or in a carrier and make sure everyone gets some fresh air! Plus, kids are free! Join us for the 500-meter dash and get on your way to a fitter lifestyle – supermoms, let's go!
Inclusions
We don't want the medal you have to just be part of your memories and just store it somewhere. So we got you this medal sized bling that can come with you as keychain, a bag bling, or whatever you want it to be! This is a reminder of the day you worked HARD and had FUN. You deserve it.
Finisher Bling
21K Finisher Key chains
Race Bib
Tote Bag
Tank Top
Frequently Asked Question
After registration, your All Womens' Run 2023 registration status can be seen in your profile. Log-in at raceyaya.fit/login.
Each participant shall need a RaceYa account to gain access to the registration.This will be your perpetual account which will give you access to other features in the platform.
If you already have an account, please log-in at raceya.fit/login. Please ensure that you have read the terms and conditions before submitting your registration.
SUBMITTED NOT PAID: After submission of registration and before payment, your registration is set to
PENDING PAYMENT. This will change after you have paid via GCash or Paypal or have uploaded your bank deposit proof of payment. An email is auto sent with payment instruction for bank deposit.
PAID: Your status is set to PAID after successfully paying via Paupal, your payment is paid via Dragonpay-Gcash or proof of payment is uploaded to your account if bank deposit.
REGISTERED Your status is set to Registered when registration is confirmed. You will also receive an email confirmation. You may start logging on to raceya.fit/login to start your race.
Registration Ended
6 months ago