6th Philippine Marine Corps Marathon PLUS ULTRA
September 10, 2023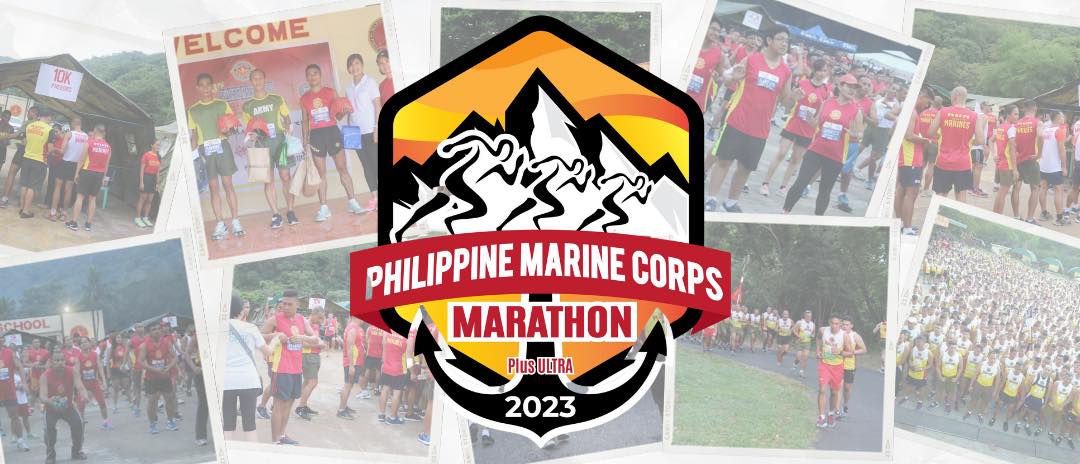 PHP 1,200
21KM Half Marathon
PHP 2,300
50KM Ultra Marathon
Registration Ended
2 months ago
The Philippine Marine Corps Marathon is back!
After 3 years of hiatus The Philippine Marine Corps is bringing back the challenge! This event is open to all runners, fitness enthusiast, beginners and families who are ready to face the mountains of Ternate, Cavite and Nasugbu, Batangas.
The Philippine Marine Corps Marathon 2023 will be the 6th iteration of this historic event commemorating the unwavering commitment of the Marines to serve the Filipino People. For 2023, this marathon is a fund raising event for the children of the Marines who offered the ultimate sacrifice in the battlefield. Proceeds of this event will support the scholarship of the children of our Marine Heroes.
Event Details
Event Date: September 10, 2023
Event Venue: Marine Base Gregorio Lim (MBGL), Ternate, Cavite
Event Time: 2:00 am

Categories and Registration Fees:
5KM Family Run - P500
10KM Fitness Run - P800
21KM Half Marathon - P1200
42KM Marathon - P1800
50KM Ultra Marathon - P2300
Identification of Awards
Podium Finisher
21KM Run:
(Male/Female) Overall Champion
1st Place runner up
2nd Place runner Up
42KM Run:
(Male/Female) Overall Champion
1st Place runner up
2nd Place runner Up
50KM Run:
(Male/Female) Overall Champion
1st Place runner up
2nd Place runner Up
Prizes:
Race Rules and Regulations
MANDATORY GEARS
-All runners are required to bring the following:
-Reflectorized Vests
-Blinkers
-Head Lamps
-Cellphone with load for emergency and safety purposes.
Other Recommended Gears (But are not required)
-Sports Gels and Nutrition
-Electrolyte Tablets and Salt Sticks
-Sun Visor and Sun Block
-Medical Kit or First Aid Kit
After completing the process, your registration status can be seen in your profile. Log-in at raceyaya.fit/login.
Each participant shall need a RaceYa account to gain access to the registration.This will be your perpetual account, giving you access to other features in the platform.
If you already have an account, please login at raceya.fit/login. Please ensure that you have read the terms and conditions before submitting your registration.
SUBMITTED NOT PAID: After submission of registration and before payment, your registration is set to UNPAID
PENDING PAYMENT. This will change after you have paid via Bank Transfer, E-Wallet, or Over-the-counter payment (7-11, Palawan Express, etc.)
PAID: Your status is set to PAID after successfully paying via Bank Transfer, E-wallet, Outlet stores, or Credit or Debit. (Status will reflect within 24 hours)
REGISTERED Your status is set to Registered when registration is confirmed. You will also receive an email confirmation. You may start logging on to raceya.fit/login to start your race.
Registration Ended
2 months ago