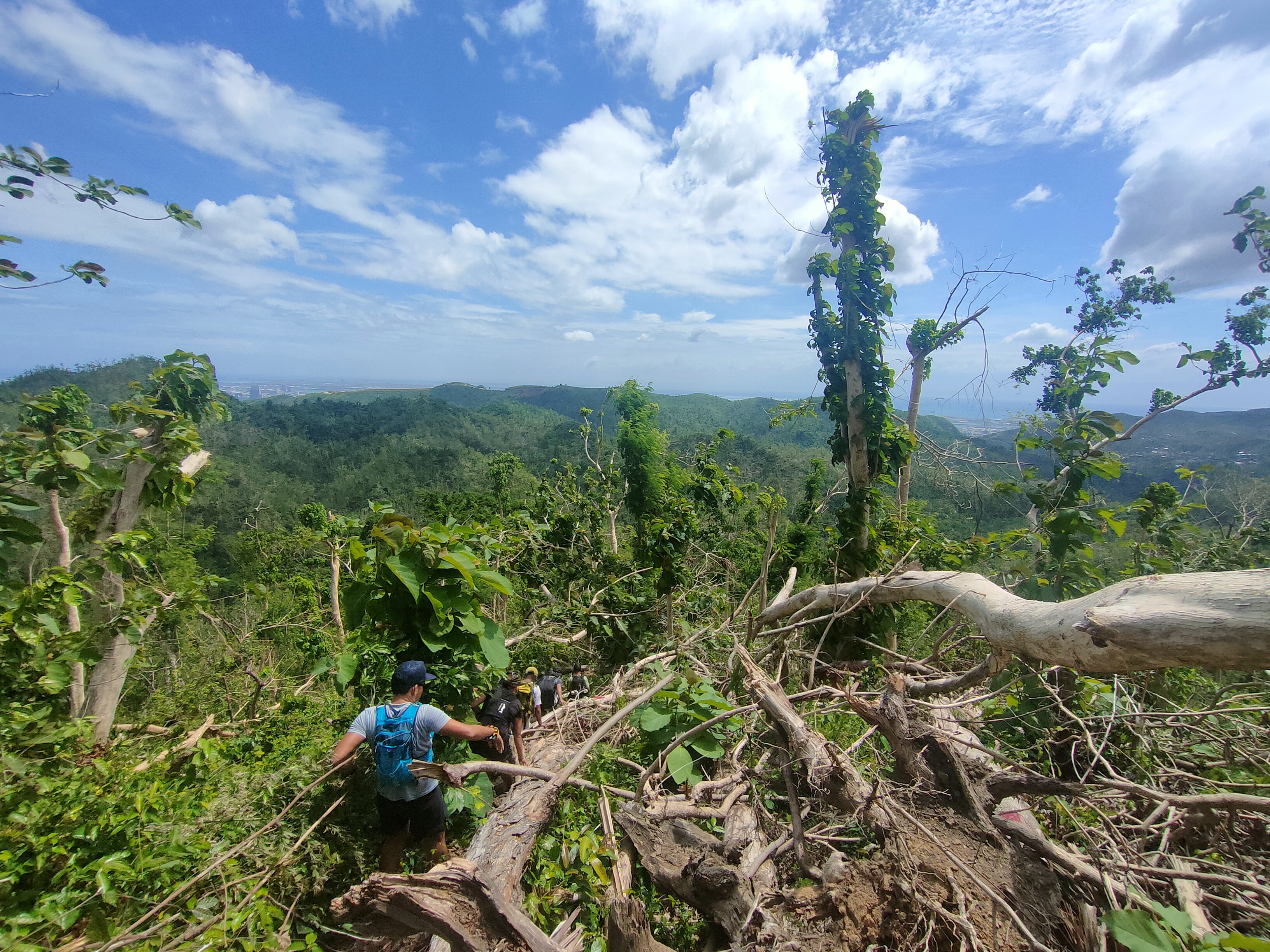 Trail Runners in Cebu going beyond the trails; helping the community in rebuilding
Posted at February 22, 2022
THE PAMUTAN TRAILS IN CEBU
Trail runners in Cebu know of one place that has served as a rally point connecting many different routes of varying distances and difficulty -- "Pamutan".


When Typhoon Odette hit the country, it brought with it winds so strong, homes lost their walls and roofs, streets wound up covered in fallen posts, shattered glass and all sorts of debris, and highlands were stipped of trees.
While we wonder how soon our trail running routes could become passable again, the bigger question was how highland locals could recover from such an extensive damage.
GOING BEYOND THE TRAILS
On February 12, the The Rotary Club of Cebu was joined by local trail running groups the Cebu Trail Runners (CTR) and the Cebu Mountain Goats (CMG) in a shelter kits distribution activity in Brgy. Pamutan. A total of 80 households were provided with corrugated GI sheets, umbrella nails, and basic tools for home repair.
We wish that our trails will be runnable again soon, but more than that, we wish for our locals, the hospitable families that have always welcomed us to their barangay, to recover from the beating of the typhoon.
The shelter kits have been made possible by the Rotary Club of Cebu, Rotary Club of Kasugai, and True X Family.
This story is shared by Andrea Xayide Gaurana, Trail Runner, she will Race Ya!