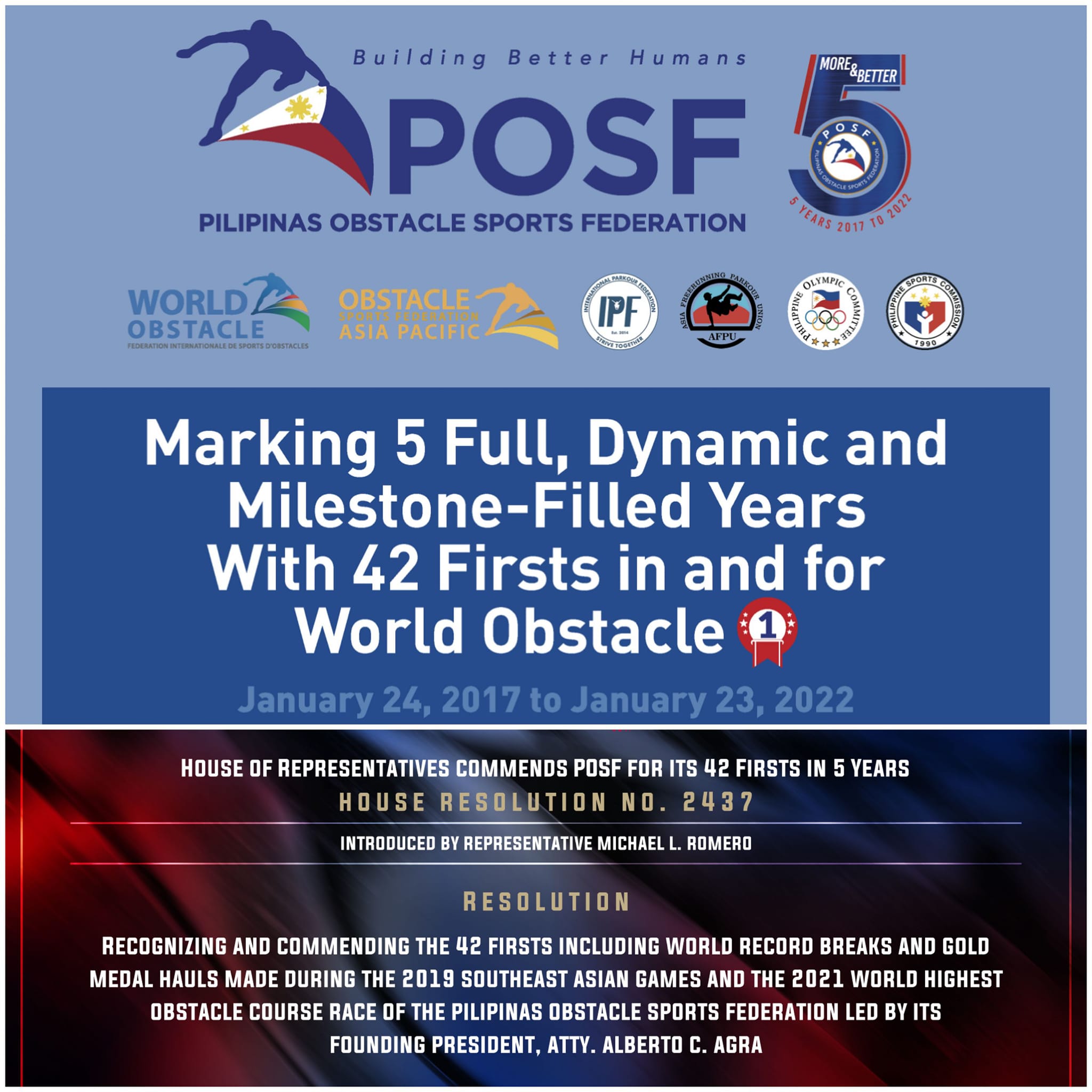 The POSF: Conquering World Records and Soaring High for the Country and in Building Better Humans.
Posted at January 17, 2022
The House of Representatives of the Philippines through House Resolution 2437 sponsored by Honorable Michael Romero commends the Pilipinas Obstacle Sports Federation for its 42 Firsts in 5 years. This includes world records set and medal haul during the 2019 SEA Games and its sweep of the gold, silver and bronze medal during the World's Highest Obstacle Course Race in South Africa in September 2020. These accolades by the National Athletes was made possible with the exceptional organizational set up the federation has established: one that promotes inclusivity, innovation, policy making, participative governance, among others.
We celebrate this milestones with the POSF on its fifth year. Cheers to conquering more obstacles as you soar high; building better humans through the sports!
Race Ya!
Register Shop Results Results 2016-2020
For 2022, as POSF celebrates its 5th year, the federation has opened registration for milestone events which aims to
Identify national team members and developmental team
Qualifiers for International events from Ninja to the Altitide Obstacle Series Championships
Promote the sports to individuals of whatever level of liability