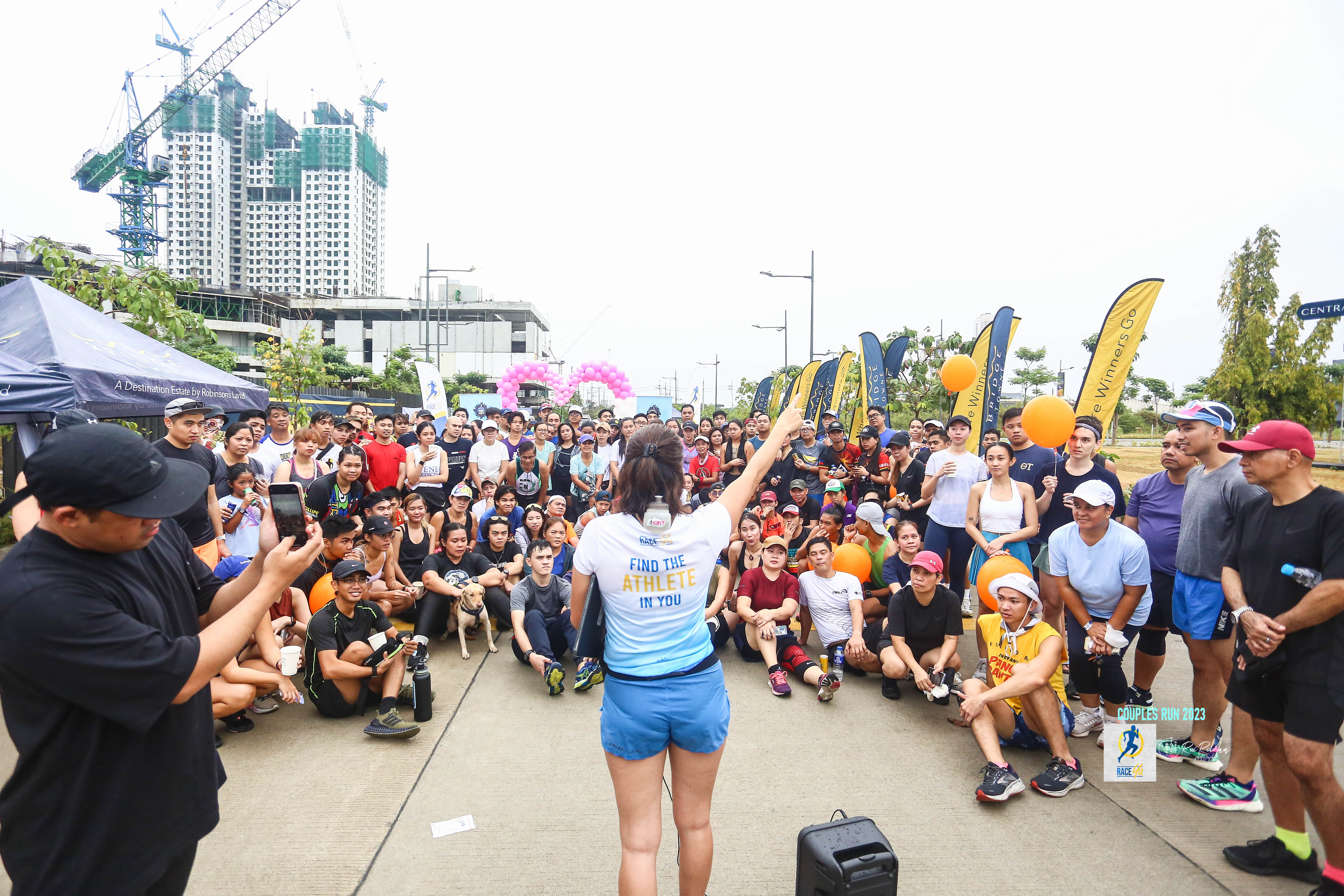 Race Ya and Bridgetowne Help Everyone Find the Athlete in Them, Kicking Off with the Couples' Run
Posted at February 21, 2023
Last February 19, on a drizzly Saturday morning, one hundred fifty (150) individuals joined the COUPLES' RUN at Bridgetowne Destination Estate.
Most participants came with a partner - be it their better half, best friend, running buddy, officemate, varsity teammate, son or daughter, or even their furry friend. A few came on their own and found a community to run with.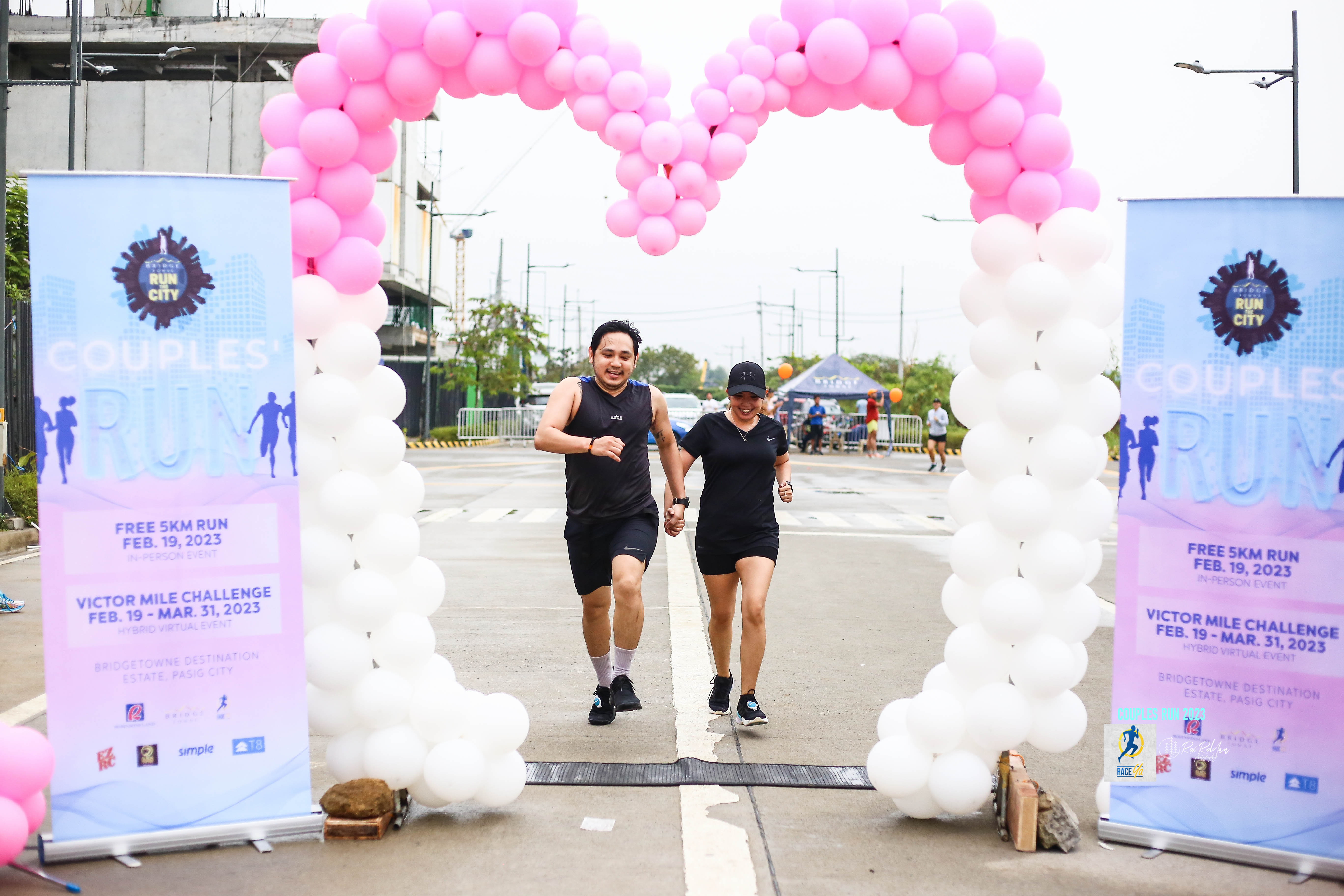 Running is best shared with someone! It is a sport we all love, and it gives us the gift of wellness to share with everyone.
"This is the first-ever COUPLES' RUN, and we are happy to have it here at Bridgetowne Destination Estate - where winners go and where love wins," shares Tin Ferrera, the CEO of Race Ya!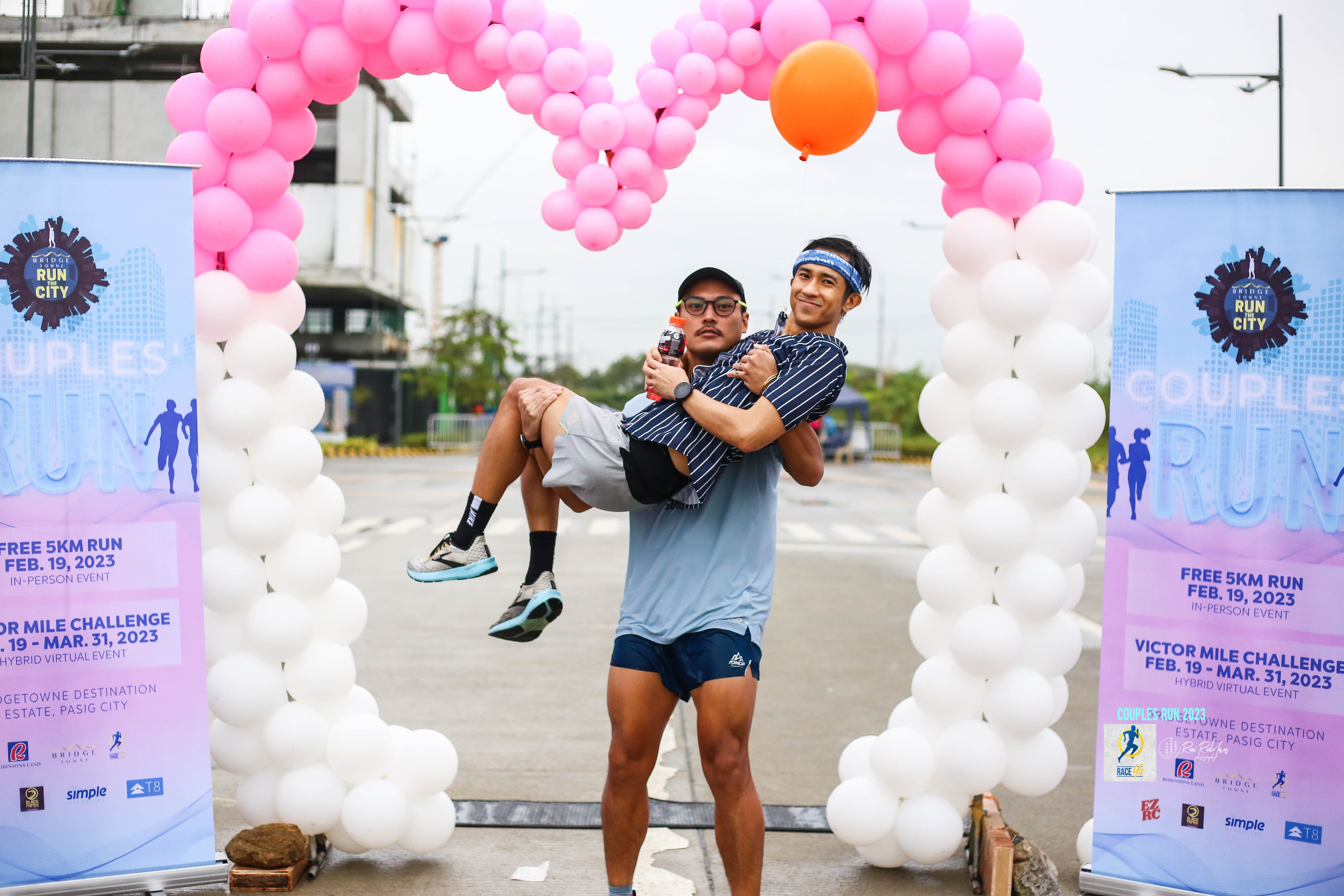 This event is the official opening of Bridgetowne Destination Estate's gates so that anyone can Walk, Jog, and Run the City.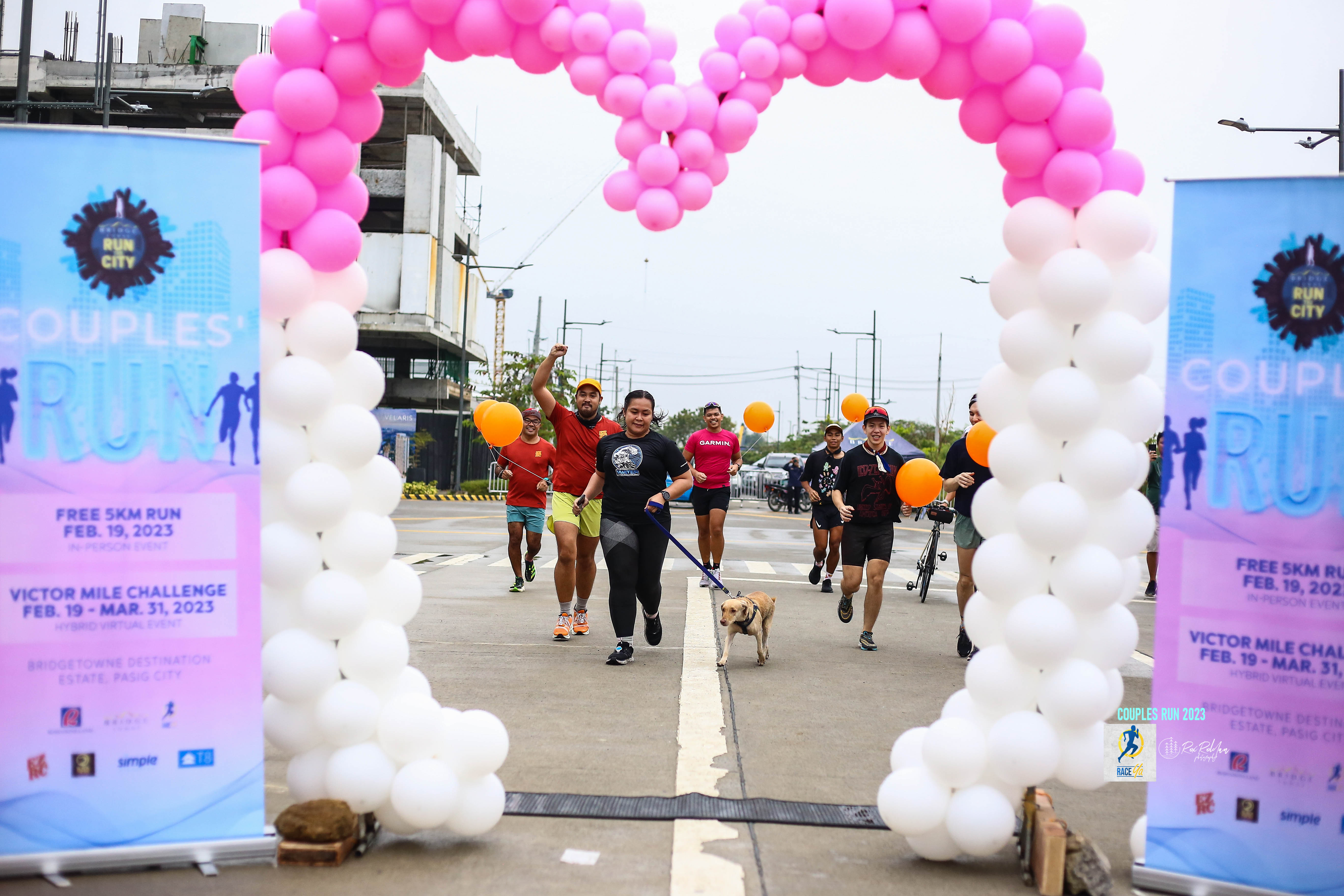 The EZ Run Club pacers led the warm-up and ensured that everyone had a good time along the course. Black Mamba Energy Drink with Guarana treated everyone with an energy boost while Simple Hydration and T8 Gear gave rewards to participants.
Victor Mile Challenge
The road to fitness continues with a Hybrid-Virtual Run Challenge called the Victor Mile Challenge.
The mechanics are simple.
Participants just need to register, run anytime from 5 am to 9 pm in Bridgetowne, and upload their runs via their Race Ya account. The Victor Mile Challenge Leaderboard will keep them motivated as they view their progress versus other people's.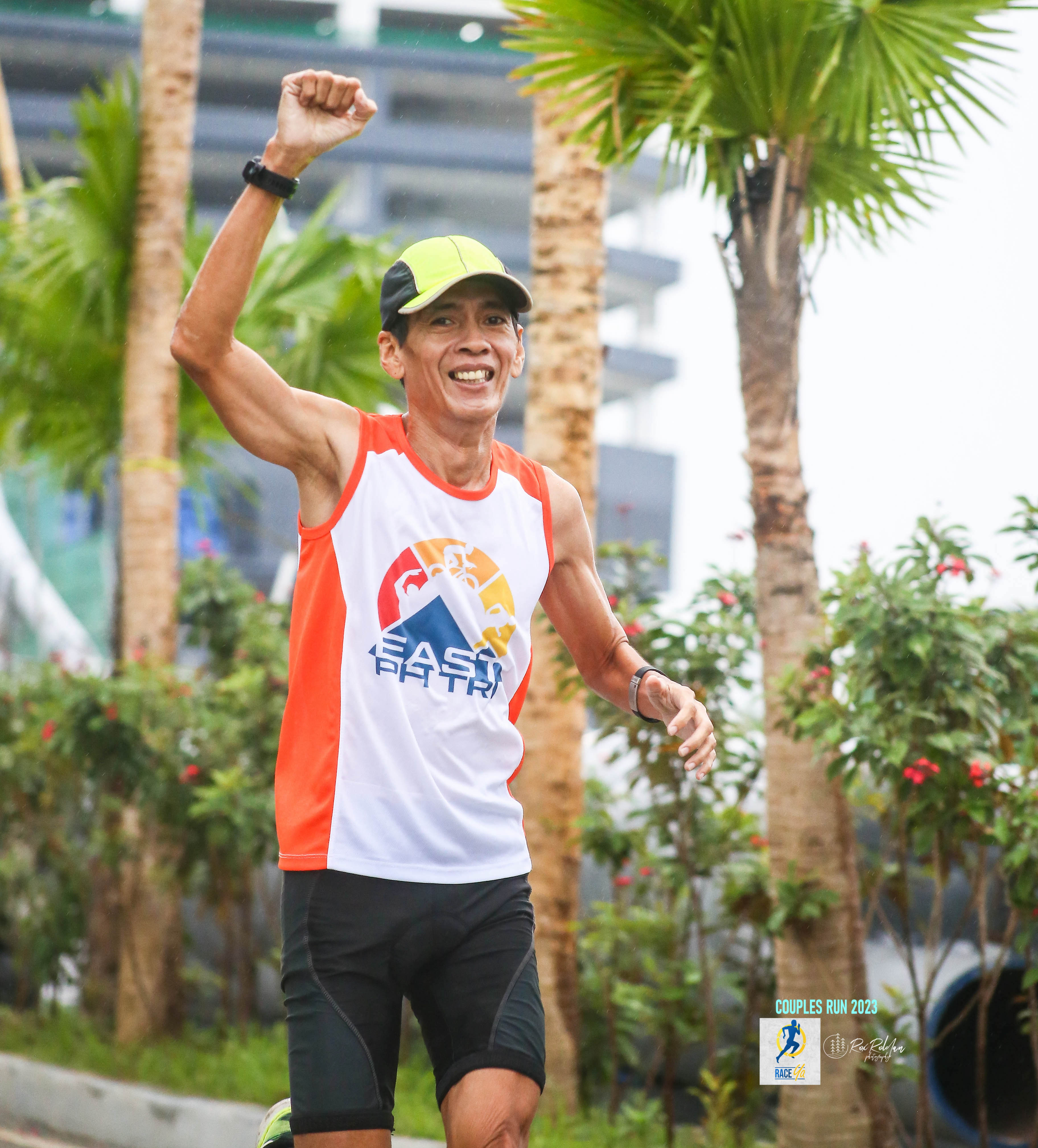 Running is a lifestyle, and Bridgetowne aims to support this as it opens its gates for athletes of all levels to run and log as many miles as they can - your time, your pace, your race.
Registration is open at RaceYa.fit.
Bridgetowne Destination Estate
Named as the Best Township Development and Best Township Masterplan Design at the 2022 Property Guru Philippines Property Awards, Bridgetowne Destination Estate is a 32-hectare master-planned, fully integrated development connecting two of the country's main city centers - Quezon City and Pasig City.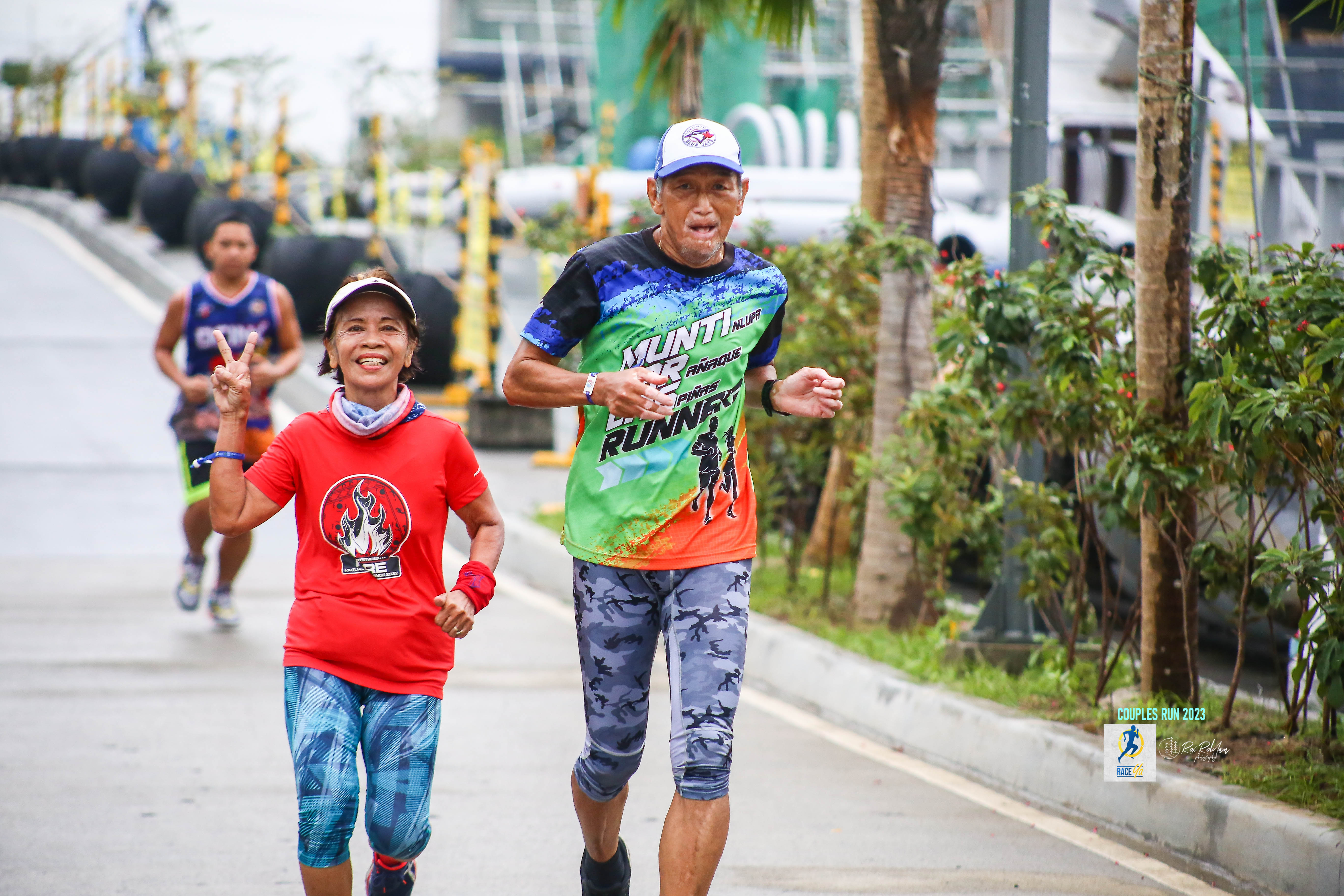 Espousing the live-work-play-inspire lifestyle within a green, sustainable community, Bridgetowne will have a full-scale premium shopping mall, retail strip malls with innovative F&B concepts, premium-grade office buildings, a 5-star hotel, and diverse residential offerings.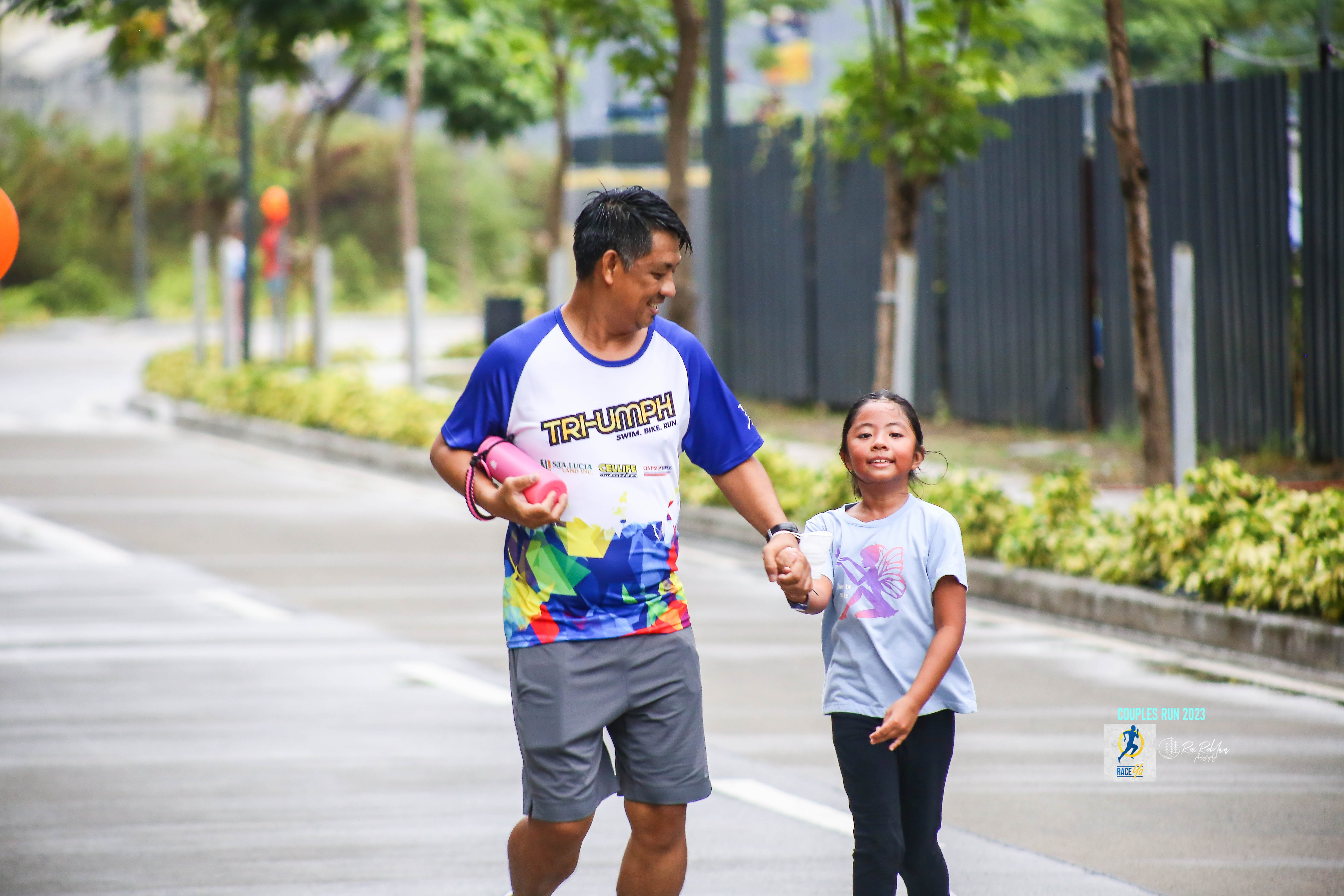 Soon to rise will be a 20-story-high public art installation called "The Victor," designed by Filipino-American visual artist Jefre Figueras Manuel, and a bridge designed by the late National Artist for Architecture Francisco "Bobby" Mañosa. The bridge will connect the East and West portions of the estate to be unveiled in 2023.
The Bridgetowne Central Park, set within the heart of the development, will be the main communal activity space in the estate. Bridgetowne is the place "Where Winners Go."
Race Ya
Race Ya is on a mission to help anyone find the athlete in them through its digital platform.
The World Health Organization (WHO), in a study, mentioned that the Philippines has the lowest number of physical activities in Southeast Asia.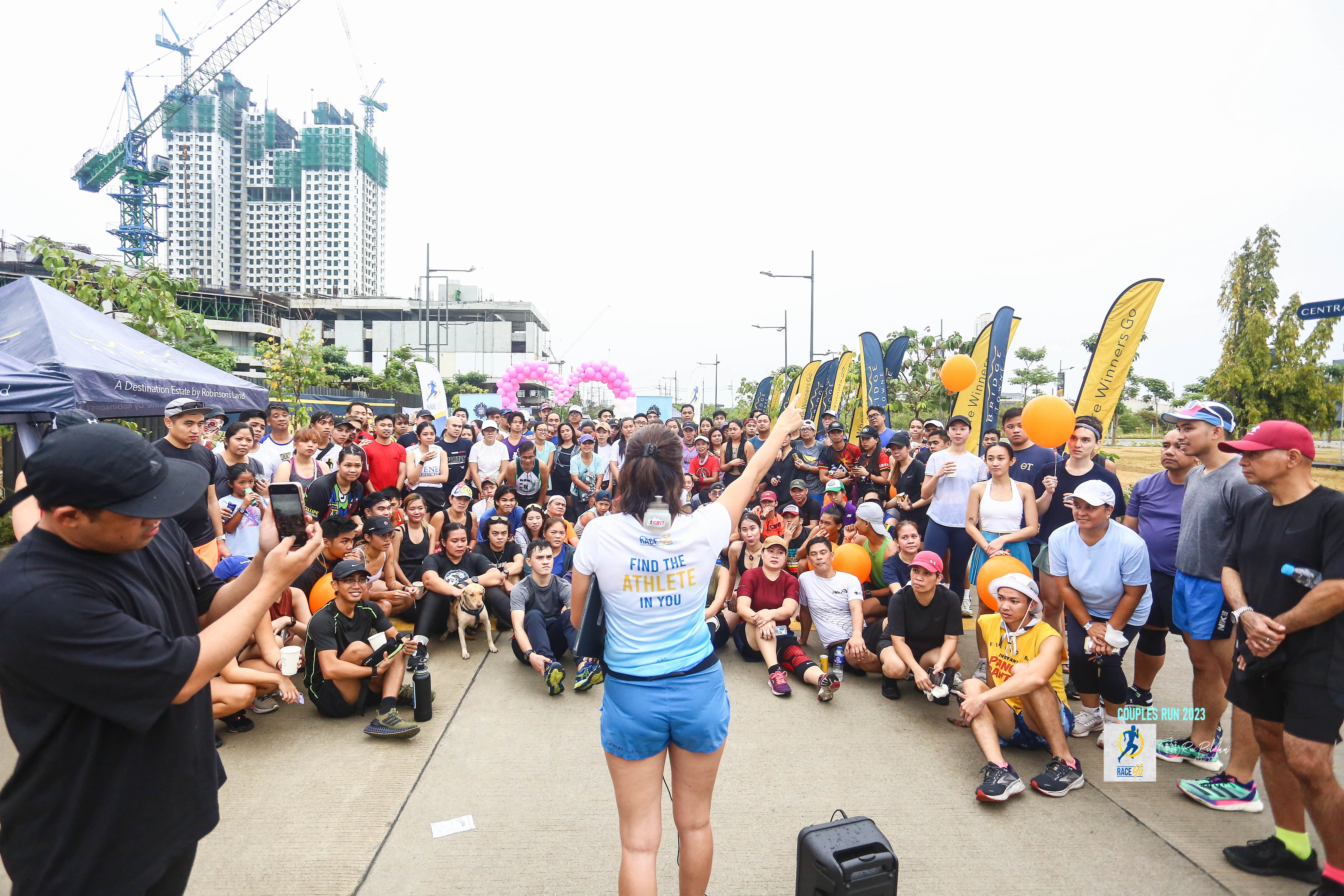 It's our goal to get more people doing physical activities, even by getting out at least once a week and enjoying the outdoors. This can be through running, walking, or jogging, while enjoying the rewards of accomplishing something.
For this mission, Race Ya is partnering with the EZ Run Club community and brands like T8, Black Mamba, and Simple Hydration, to reward participants and motivate them to be more active.
Together, Race Ya and Bridgetowne are on a mission to help everyone find the athlete in them in the place where winners go.
Check out RaceYa.fit for more events happening at Bridgetowne Destination Estates.