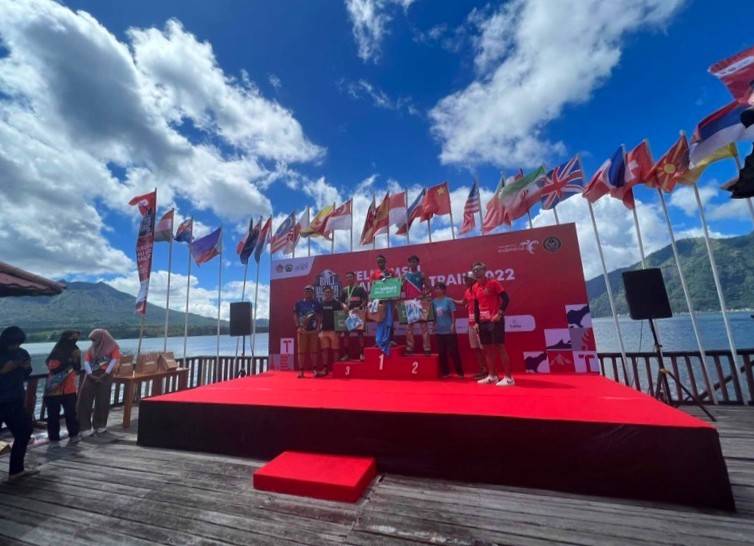 Race Ya Goes to Indonesia for the 2022 Bali Ultra Trail
Posted at August 09, 2022
Last weekend, the 2022 edition of the Bali Ultra Trail was held from August 6 to 7. This event was presented by Trekka. It is a candidate race for the Asia Trail Master Series and a qualifying race for the UTMB World Series Qualifier. This event is also a listed race of the Asosiasi Lari Trail Indonesia and a member of the International Trail Running Association.
Bali, the island of the Gods, is one of the most renowned tourist destinations in the world. After two years of pandemic suspension, the Bali Ultra Trail has finally made a comeback. Both the ultra and short-distance routes bring light to the amazing scenic views of Batur UNESCO Global Geopark. The participants were treated to amazing views of mountains, lakes, forests, villages, and hot springs. The friendliness of local residents added to this unforgettable experience.
Hundreds of trail runners from different parts of the world joined this event. The majority of the participants are from Indonesia, but runners from other countries like Singapore, China, France, Germany, Italy, Netherlands, and the USA - just to name a few - also toed the starting line.
Race Ya is proud to be the registration partner and timing solutions provider for this prestigious trail running event.
For easier tracking, participants were made to wear the Race Ya timing bracelets, which are weather-proof and made to withstand different outdoor elements in ultra races. To ensure the accuracy of the race results, Race Ya has facilitated the set-up of several checkpoints, especially for ultra distances.
Here are the top 3 finishers for each category:
Another trail race is set to take place in Indonesia later this year, plus more here in the Philippines. To know the details of these events or to register, go to RaceYa.Fit.