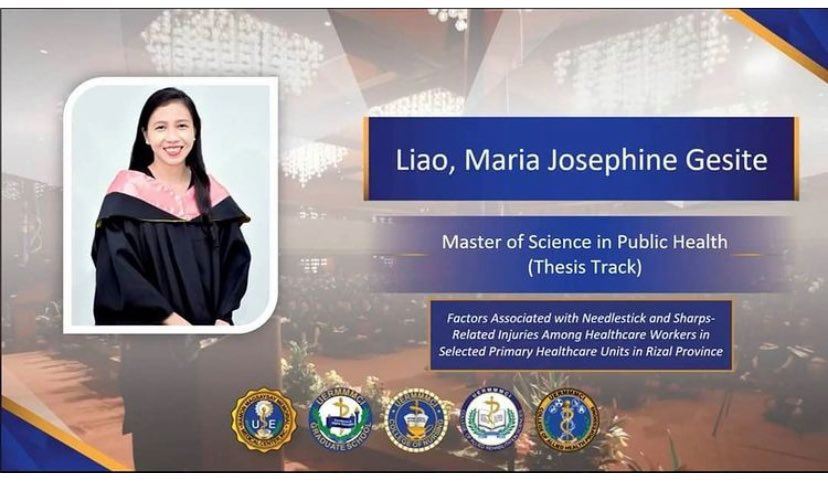 MAJO LIAO: Queen of the Mountains; a Master of Public Health, Our Frontliner
Posted at December 28, 2020
She does it all! That's a tag-line we can give to MAJO LIAO, known to everyone in the endurance sports community as the Queen of the Mountains. She is the undefeated female champion of Hardcore 100, one of the longest running and toughest hundred miler event in Asia and the first female to finish the Ultra Trail Du Mont Blanc.
But she is more than that. She is medical technologist, a university professor and just recently a Master in Public Health.
She started her graduate school in 2018 when she transferred from UP Manila to UERM where she finished her Master of Science in Public Health. It is something she really planned to do after college but was pushed back until two years ago. She worked from Monday to Friday and goes to class from 8am to evening of Saturdays. She was also part of the organizing team of the 2019 Salomon Race which is a major work responsibility in itself while completing her thesis.
And she was doing all this while ticking these races in her bucket list: Hardcore 100, Ultra Trail Tsaigu in China and the PTL-UTMB in Europe and Ultra Trail de Monte Rosa. Four major international races with distances from 160+kilometer to 300+kilometer in undulating terrain, unpredictable and unfamiliar weather in a foreign territory.
With four major races, and few training and shorter distance races in between, she trained on weekdays after work and spent hours in the mountains for quality endurance run to prepare.
Some may say the pandemic might have slowed down her pace in work and in racing. With extra time in her hands, she volunteered and worked as a frontliner in one of the country's testing centers.
They say, plan and work for it. Majo had all these plans and she did it! "It's all about wanting it and managing your time and resources."
UNSTOPPABLE > We cannot wait to see her tick more adventure races, multi stage events in mountain biking and trail running while seeing her put into practice her academic accolades. "So far, wala pa definite plan since nangyari din ang pandemic. Just taking it one step at a time, but for sure magagamit ko yun as part of development for my work in the academe."