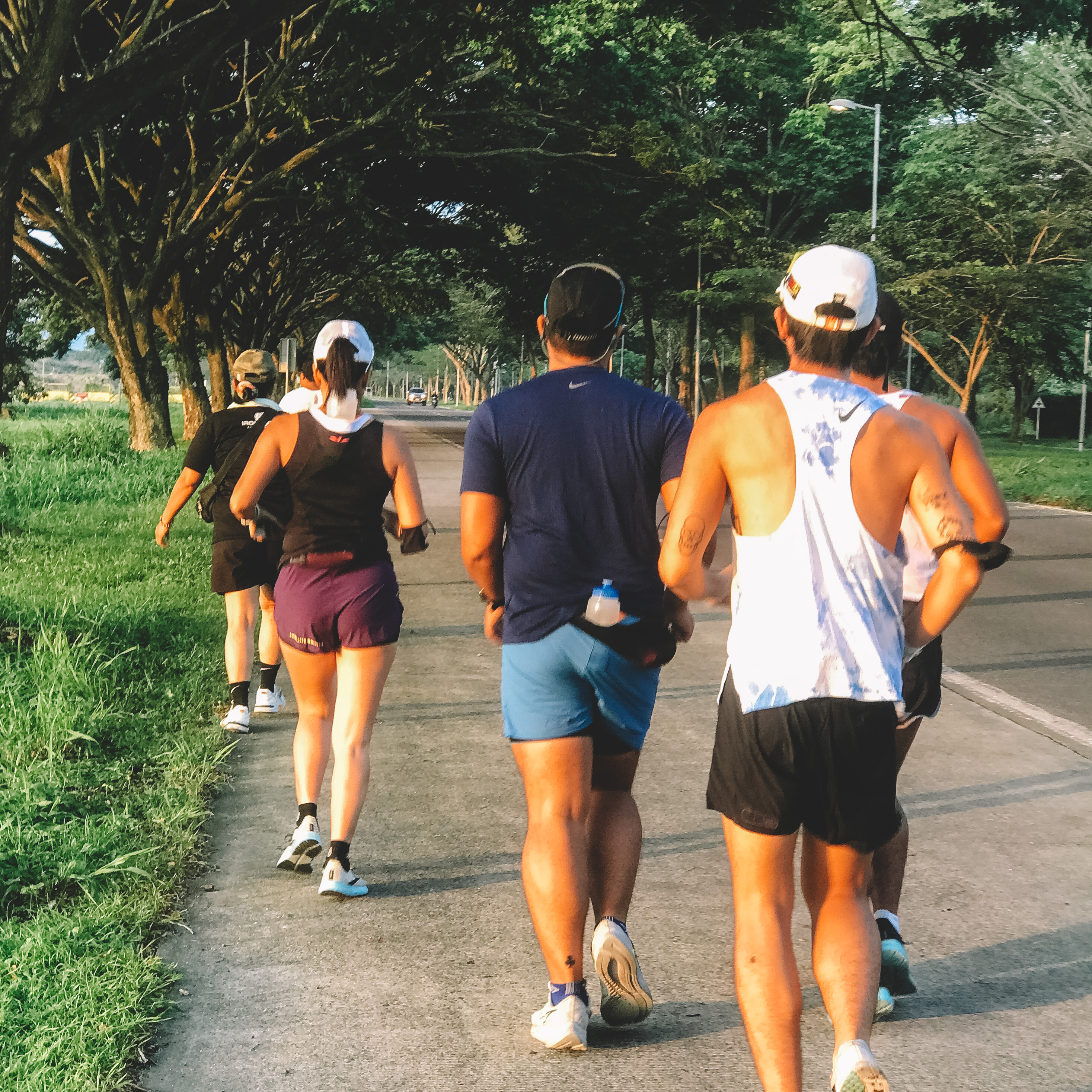 Gears That Every Runner Must Have
Posted at August 22, 2022
As runners, gears are an essential part of our sport. While gears do not necessarily help improve our performance during racing or training, they can help improve the experience.
Running is not an easy sport. Often, we may feel some discomfort especially when we're doing long distances. Having the right gear can help alleviate some of that discomfort so we can finish the run feeling good and with no injury.
Here are the top 7 must-have gears for running on the road.
Running Shoes
While this may seem obvious, it needs to be said that all runners should have a good pair of running shoes. Do not use basketball shoes, tennis shoes, or sneakers. Sure, you can run in them but they will never feel as comfortable as running shoes even at short distances.
When buying running shoes, get a pair from a brand that specializes in running. Measure your feet correctly and get your gait analyzed. Consider the terrain that you will be running on. Get a pair that provides adequate support and cushioning for your feet. Get a pair from a reliable brand, and your feet will thank you.
On Running has a good selection of running shoes to fit your needs while ensuring your runs are as comfortable as they can be.
Running Apparel
This is another obvious item on the list but every runner needs running apparel. Yes, you can run wearing anything but it would not feel comfortable. Get apparel in light and moisture-wicking fabric. Wet clothes due to sweating can weigh you down during a run, not to mention that there will be bacteria build-up in your clothes.
T8 Run offers running shorts that feel ultra-light and comfortable. Its integrated running belt is a nice feature so you can carry your running essentials. And if chafing is a problem, then the T8 Commandos Underwear is the answer. This underwear guarantees to keep you chafe-free.
For women, get a sports bra that provides adequate support. Fearless the Label offers sports bras and athletic sets that you can wear for running and other sports.
And don't forget the socks! Getting a pair that's designed for running will keep your feet dry to prevent blisters.

Hydration Bottle
Staying hydrated as a runner is important for health and performance. Water helps regulate our body temperature, helps energize our cells, removes waste, and cushions our joints. Staying hydrated can also improve recovery, minimize cramping and injury, and maximize our performance.
So get a hydration bottle with good capacity. The Simple Hydration bottle can hold up to 18oz of liquid, which is enough to keep you hydrated for short runs and makes you refill less for longer runs. Its design allows you to carry it hands-free.
And if hydration belts are more your speed, then Fitletic belts with bottle holders can carry your hydration and your running essentials, which brings us to the next item…

Running Belts
Even though we hate the feeling of bulk when running, we can't help but bring some things with us, especially on long-distance training runs. We usually need our phone, keys, some cash, and maybe even some energy gels.
This is why you need a running belt. You may not need some of these items during a road race because there's always a place for you to leave your stuff, but you need them when training on the road. A good running belt, like the Naked Running Band and those from Fitletic, can carry all these items minus the bulk.

GPS Watch
While we can track our runs with a mobile running app, nothing is as accurate and as detailed as a GPS watch. Apart from tracking the distance and duration, GPS watches can monitor your heart rate. This is useful for endurance training and training in different weather conditions as temperature and humidity also affect heart rate.
Monitoring your heart rate while running is important as it gives tremendous insight into how much effort you exert during a run. If your heart rate is extremely high, your GPS watch will tell you to slow down for your safety. Coros watches can do all these and more, as each watch is packed with features to aid in your training.

Headwear
Some people would think that headwear is only good when it's hot, but wearing one is beneficial during runs regardless of the weather. Headwear can keep hair and sweat away from your face. The right headwear for running provides a level of breathability that helps keep you cool.
These caps from T8 and Rudy Project are perfect because they are designed for running and other sports. And if you prefer wearing headbands, Chica Bands has a good selection of headbands in varying widths to suit your needs.

Eyewear
More than just accessories, sunglasses are essential for every runner. Whether you're running in the sun, rain, or windy conditions, sunglasses can be your best friend. Sunglasses can protect your eyes from the elements, making your runs comfortable and more enjoyable.
These sunglasses from Rudy Project are designed by athletes, guaranteed to shield your eyes from outdoor elements as you go about your runs.

So there you go - those are the must-haves for every runner.
They say that running is a cheap sport but truth be told, there is no cheap sport. As a runner or any athlete for that matter, whether you are a newbie or a veteran, you need to invest in the right gear to minimize injury so you can keep doing the sport in the years to come.