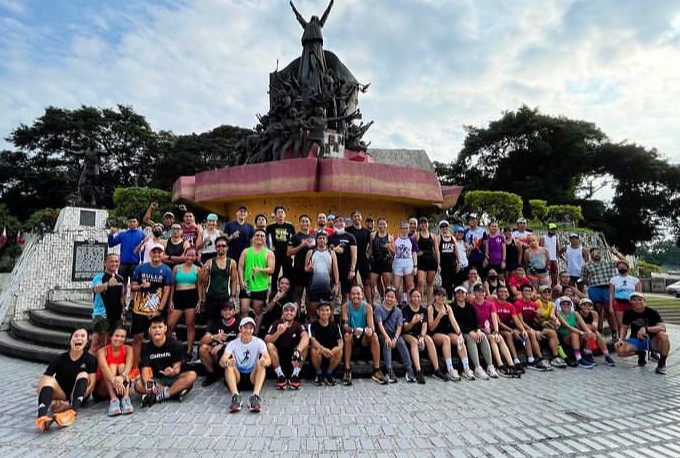 Commemorating Heroes Day Through Running
Posted at August 31, 2022
Since the restrictions have eased up, more in-person sports events have been happening in and out of the country. After the two-year lockdown, it was refreshing to see old and new faces in the Philippines endurance sports community - and this is exactly what happened at the Heroes Day Run.
August 29 is the Philippine National Heroes Day. To celebrate this holiday, T8 Run PH, in partnership with Race Ya, organized a community run to pay homage to our country's heroes.
Meanwhile, a group called the Active Pinoy Runners in Malaysia (APIMY) also commemorated this holiday with a virtual version of Heroes Day Run, presented by Simple Hydration. Malaysia-based Filipino runners have pledged to run a distance of 5km each between August 27 to 30.
Participants registered via the Race Ya platform. While this event is not a race, participants still get to track their times. For the T8 Heroes Day Run in the Philippines, the Race Ya In-Person Timing Solutions captured their checkpoint and finish times, which were then broadcasted live on the leaderboard.
In Malaysia, participants logged their times on the Race Ya Virtual Timing Platform.
The events were a success as they had a great turnout. More than a hundred people registered for the Heroes Day Run in the Philippines, while over 50 runners joined in Malaysia.
For the Philippine edition, participants ran in groups for a total distance of 12km. The run started from the meet-up point at Capitol Commons in Pasig, all the way to the People's Power Monument along EDSA and back.
For the veterans, it was a good day for them to reunite with old faces and running buddies in the community. For the newbies, it was a venue to meet new people who share a common love for the sport.
We believe that having a sense of camaraderie in the endurance sports community helps encourage people to keep training, racing, and just doing what they love. When you surround yourself with people who do the same sports, you feel more motivated.
The event concluded with a raffle. Participants also got a voucher that they can use at the Race Ya Shop. Everyone had fun and they are looking forward to the next Race Ya community run, and we are too.
Keep posted for more races and community events powered by Race Ya. Visit your Race Ya account for easy access to registration for events and activities.