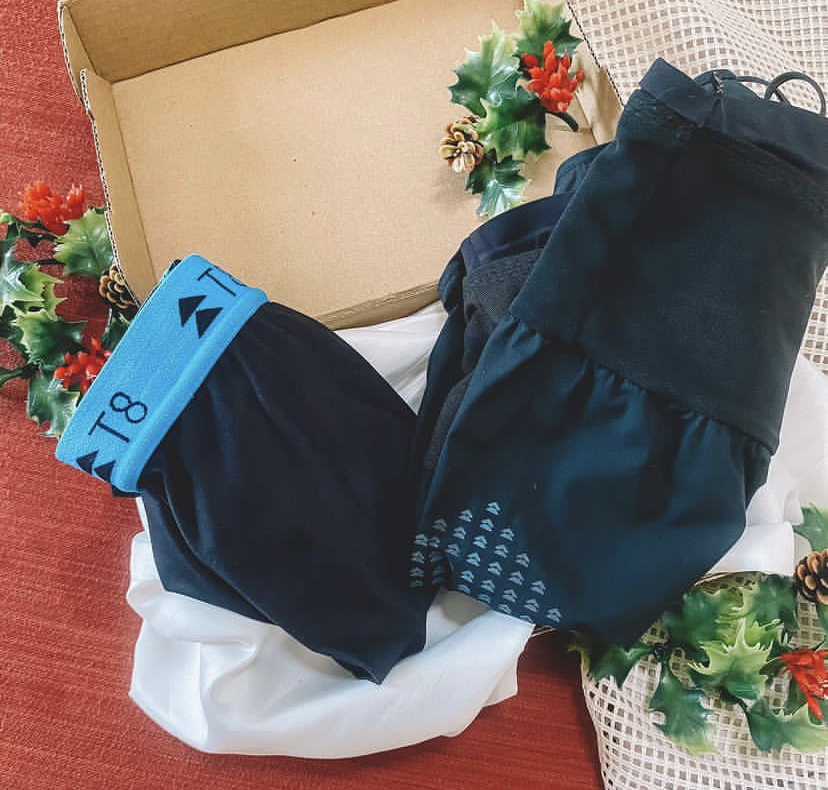 Christmas Gift Ideas for Every Budget
Posted at December 13, 2022
With Christmas just around the corner, this is the perfect time to buy gifts - be it for your loved ones or for annual Christmas party exchange gifts.
Struggling to find a Christmas gift for someone? Here are some great Christmas gift ideas to fit your budget. These gifts are perfect whether they are already into sports and fitness or they're just getting started.
Gift Ideas Under P300
Energy Gels - P88 to P165
If you're buying a gift for someone who's into endurance sports, then you'd know how much they would benefit from these energy gels. Choose from different brands of energy gels like GU and Squeezy. You can even buy two gels - for under P300.
Martie's No BS Peanut Butter 255grams - P200
This is a gift that's both yummy and healthy. Whether it's for a weekend warrior or a professional athlete, Martie's No BS Peanut Butter can be an important part of a nutritious eating plan for performance, recovery, and well-being.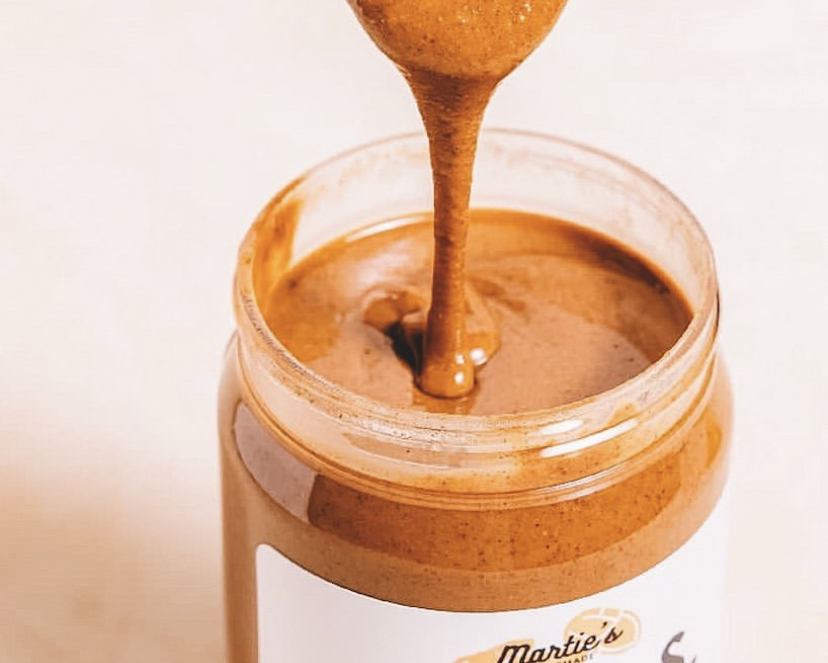 Lace Up StayLocked Laces - P299
No more tripping on your shoelaces. No more of those laces getting undone in the middle of a run or workout. These laces are a no-tie solution system so that you can do your athletic activities safer and with no worries.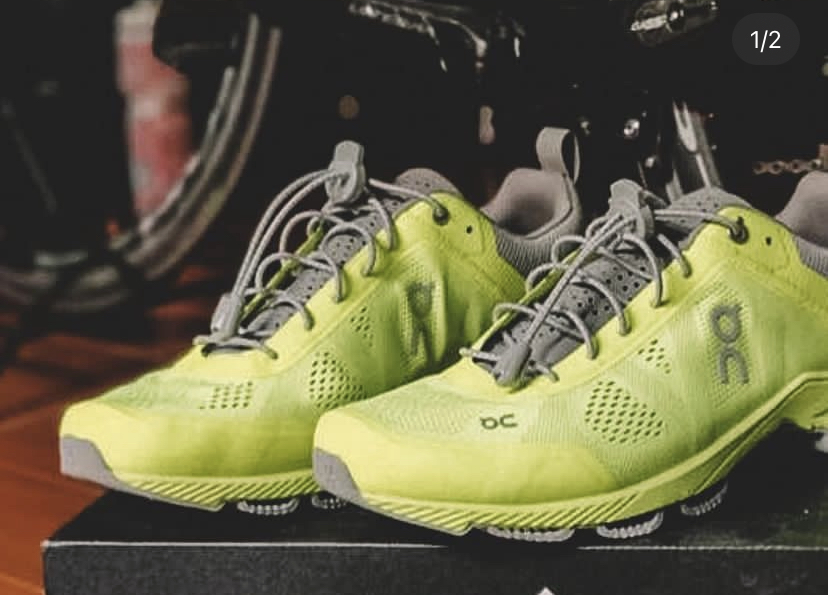 Gift Ideas Under P500
KeepDry Microfiber Towel - P349
Light, compact, and quick absorbent - this towel is perfect for sports or for traveling. It also comes with a carrier pouch.
PTP Microband Light - P470
Know someone who loves to work out? Then they would love this gift! This resistance band is great for working out anywhere, plus it adds a little challenge by providing resistance to different movements.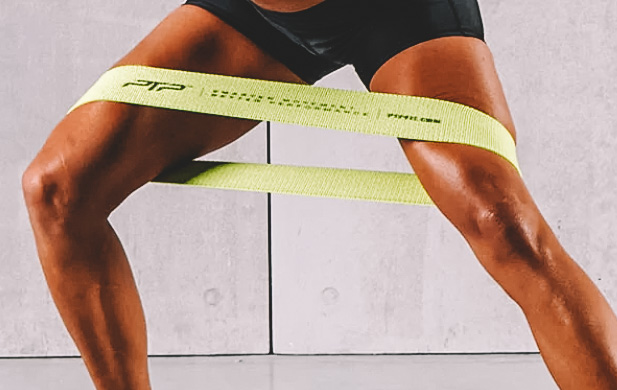 Gift Ideas Under P1000
Sports Socks - P600 to P800
Whether they're for a runner, cyclist, or any other athlete - socks are a great gift. The right socks are essential for sports to prevent blisters and injuries. Choose one that fits your budget.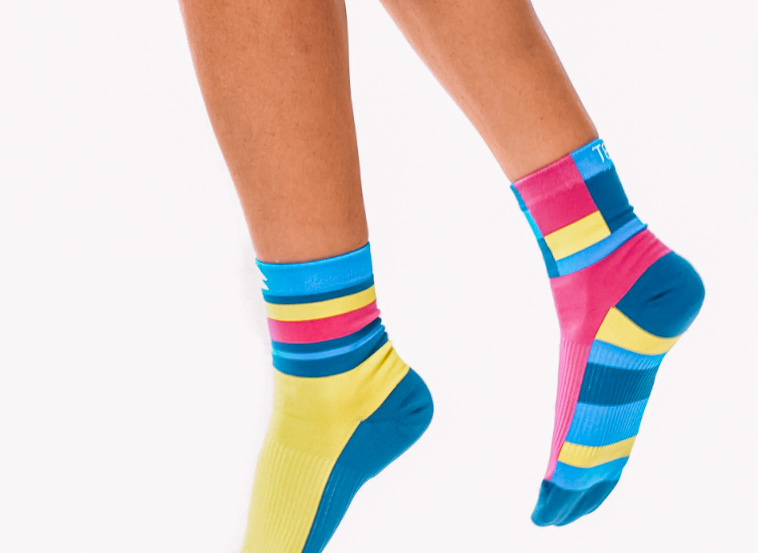 Fitletic Mini Sport Belt - P889
More than a running belt accessory, it's an everyday necessity for everyone who wants to be hands-free while engaging in sports and fitness activities, vacationing, or running errands.
T8 Philippine Edition Boco Technical Trucker Cap - P890
This lightweight trucker cap is perfect for training, racing, or even for everyday use, with a moisture-wicking sweatband and mesh side and back panels for ultimate comfort.
Push Performance Bands Set - P999
This set contains 3 bands, each with a different resistance to suit any training need or fitness level. It also comes with a pouch for portability.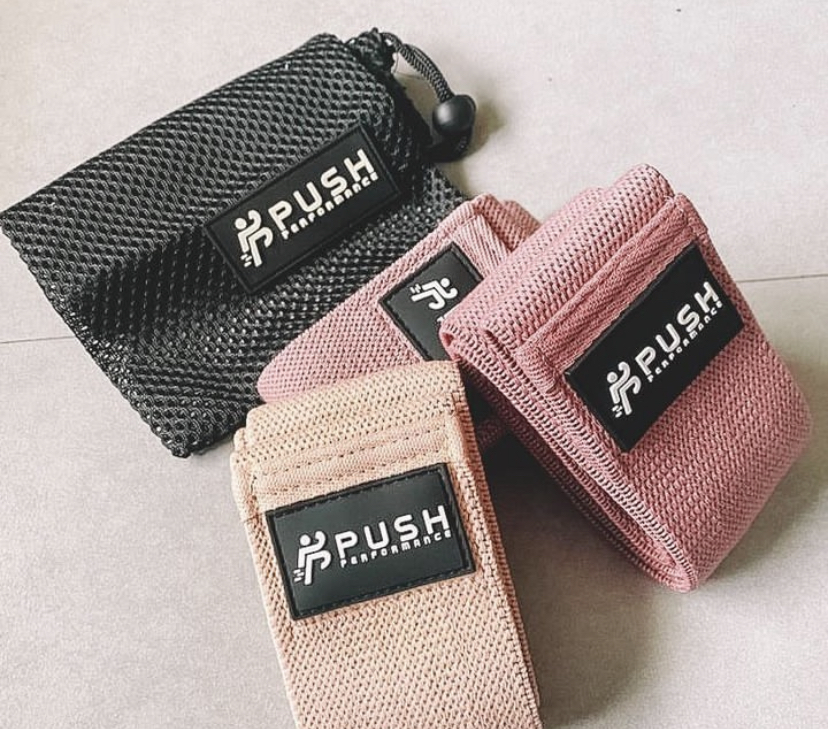 PTP Powertube Light - P999
Work out anywhere with the PTP Powertube Light, as it helps recreate all the top gym exercises. It is one of the safest resistance tubes you will find on the market today.
Gift Ideas Under P2000
T8 Commandos Running Underwear - P1050
Anyone can benefit from chafe-free running! Designed by runners, this running underwear is super light and comfortable while promising a chafe-free running experience.
Pearl Izumi Cap - P1200
Looking for a gift for a cyclist? Then they would surely love this cycling cap from Pearl Izumi - made with mesh fabric that wicks moisture while providing comfort and breathability.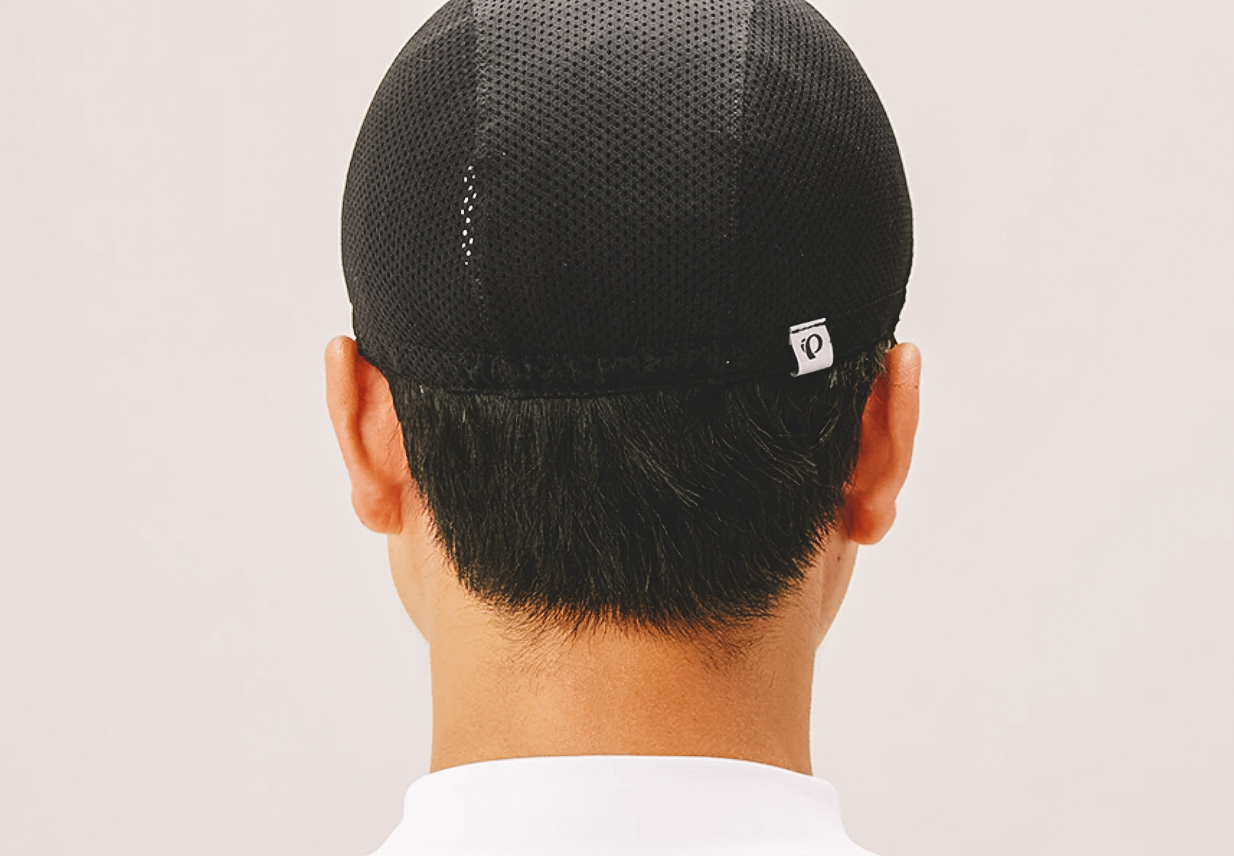 Fitletic 360 Running Belt - P1479
This running belt has a total of three roomy pockets to fit all the essentials such as keys, phones, credit cards, passports, medical supplies, and more.
Fearless the Label Set - P1900
If you're buying for that special woman in your life, then these Fearless the Label sets would be perfect. These are apparel specially designed for sports. Plus they look good too!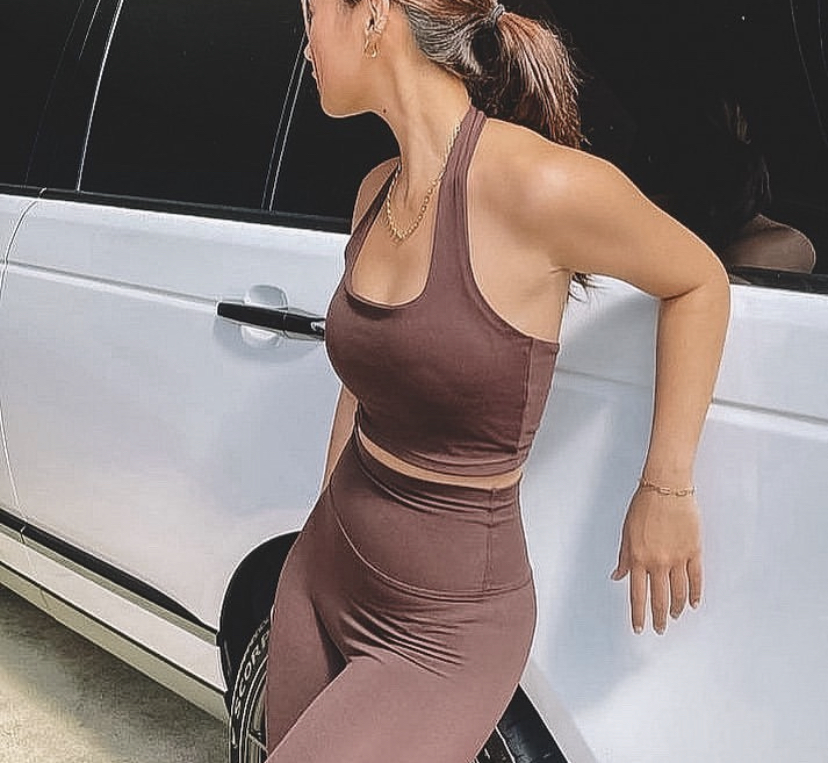 SKLZ Hydro-Roller - P1999
A water bottle and foam roller all in one! Warm up your muscles, joints, and tendons. Stay hydrated throughout your training sessions or practices.
Christmas Gift Sets
If you want to be a bit extra this Christmas, why not gift them a Holiday Gift Box? We have three gift boxes available to suit any budget. And the best thing about them? They already come with FREE gift wrapping so that's one less thing you need to worry about.
Get Fit Christmas Gift Box - P1000
Gift your loved ones a special kind of nutrition. Add some flavors and nutritional content to your otherwise boring meals and indulge while still getting fit.
This gift box contains 1 515g jar of Martie's No BS Peanut Butter, 1 jar of Chilibog Chili Garlic Wild, and 2 jars of Superfoods Moringa Powder.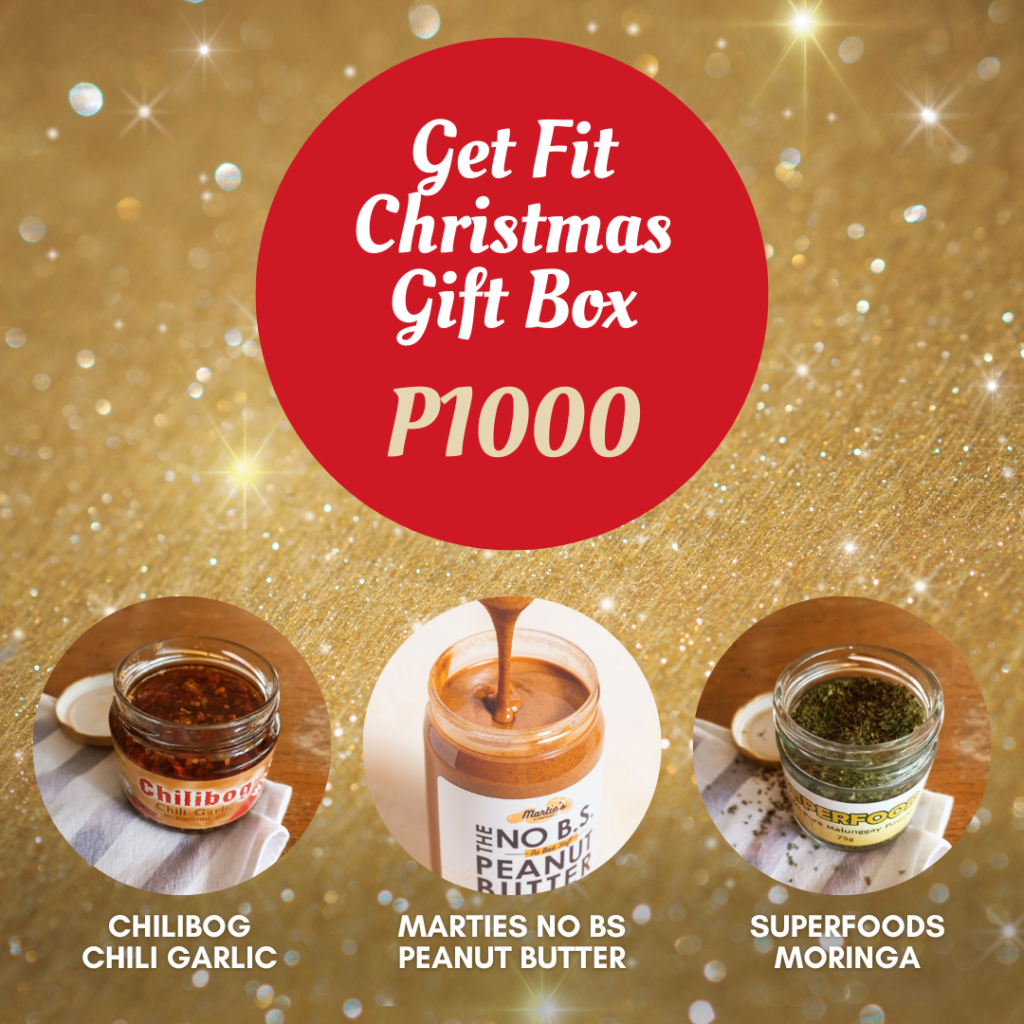 Fuel Up Christmas Gift Box - P2000
Remind your loved ones to stay hydrated and keep their nutrition in check during training and races with Simple Hydration and Tailwind.
This gift box contains the 18oz Simple Hydration bottle and two Tailwind Nutrition stick packs. The flavor of Tailwind Nutrition is based on availability.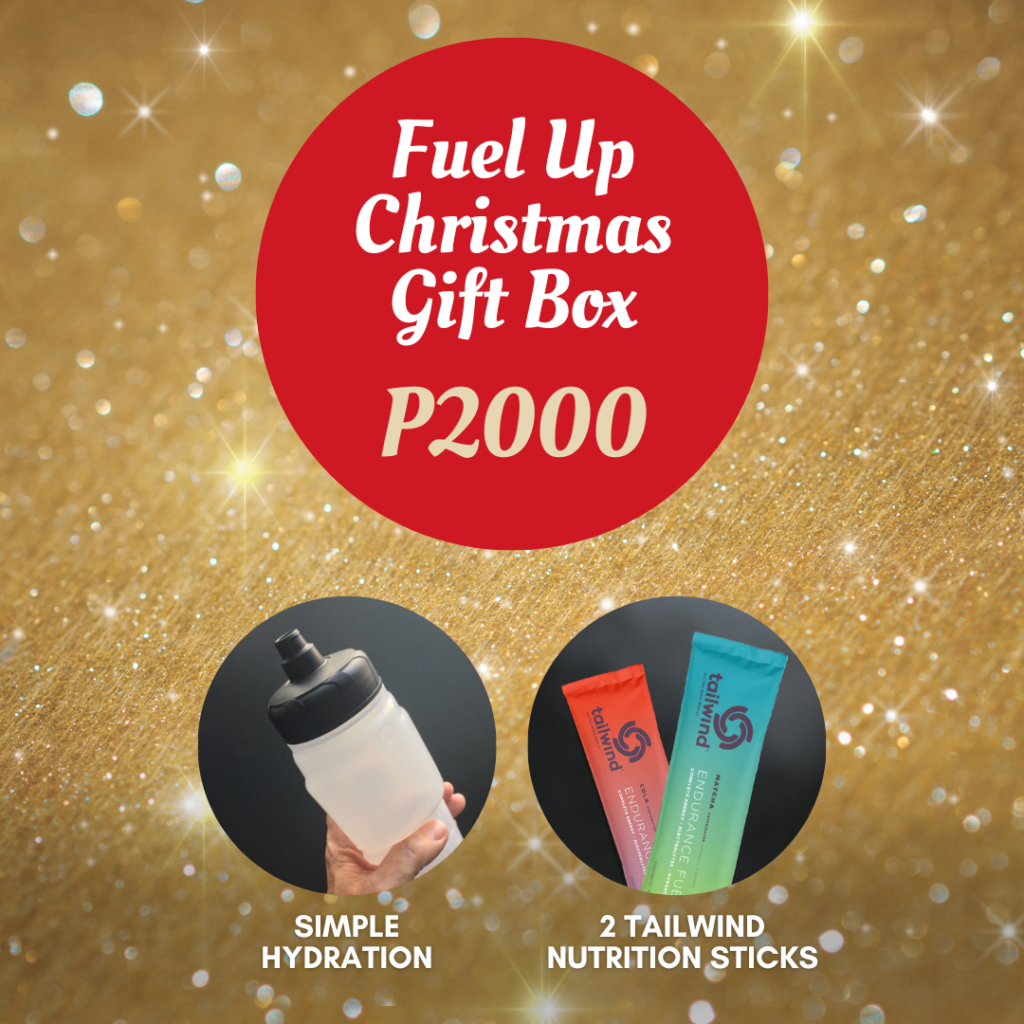 T8 Christmas Gift Box - P5000
Give the gift of light, comfortable, and chafe-free running with this gift box. It's the best gift that you can give this holiday season.
This gift box contains a pair of T8 Sherpa Shorts, a pair of T8 Commandos Underwear, and a pair of T8 Running Socks. Choose from different colors of T8 Sherpa Shorts and designs of running socks.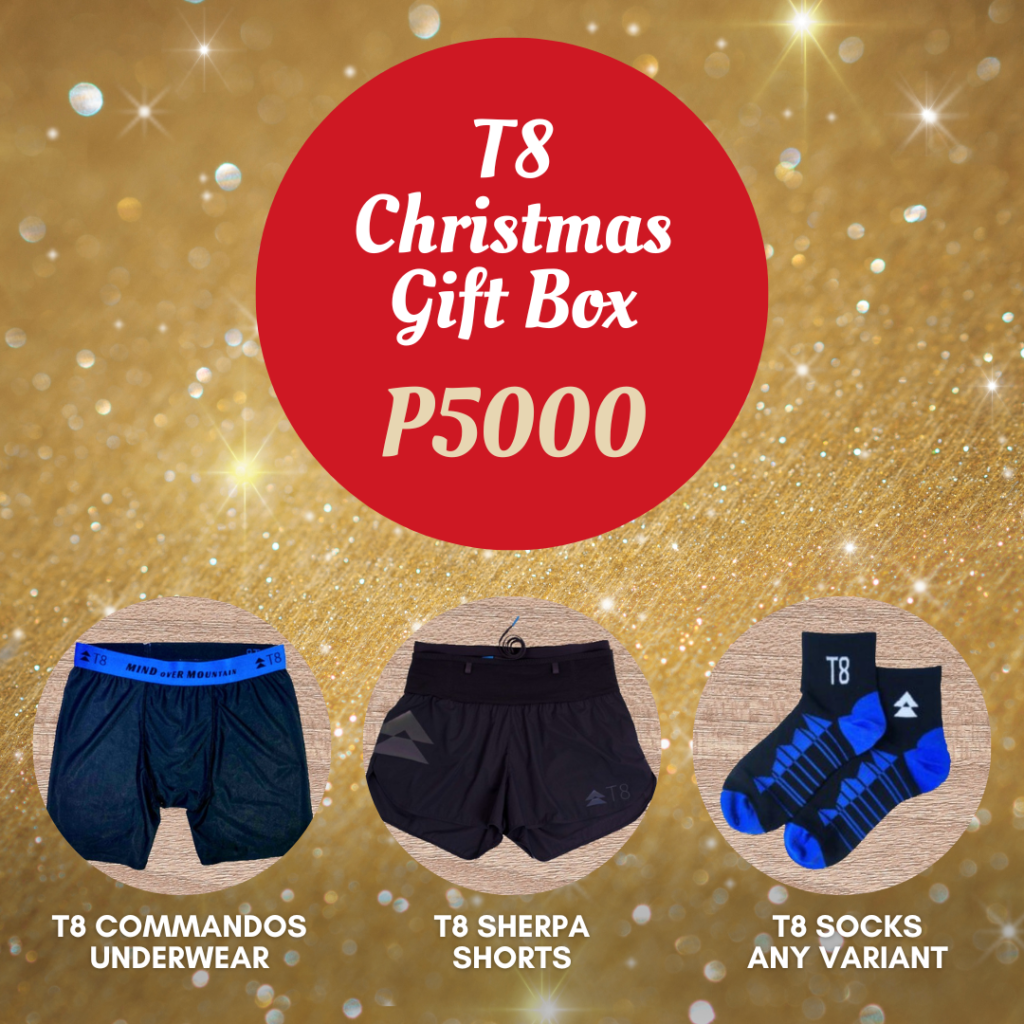 Gear, apparel, nutrition - we got them all! For more Christmas gift ideas for your loved ones to help them find the athlete in them, check out Shop At Race Ya.