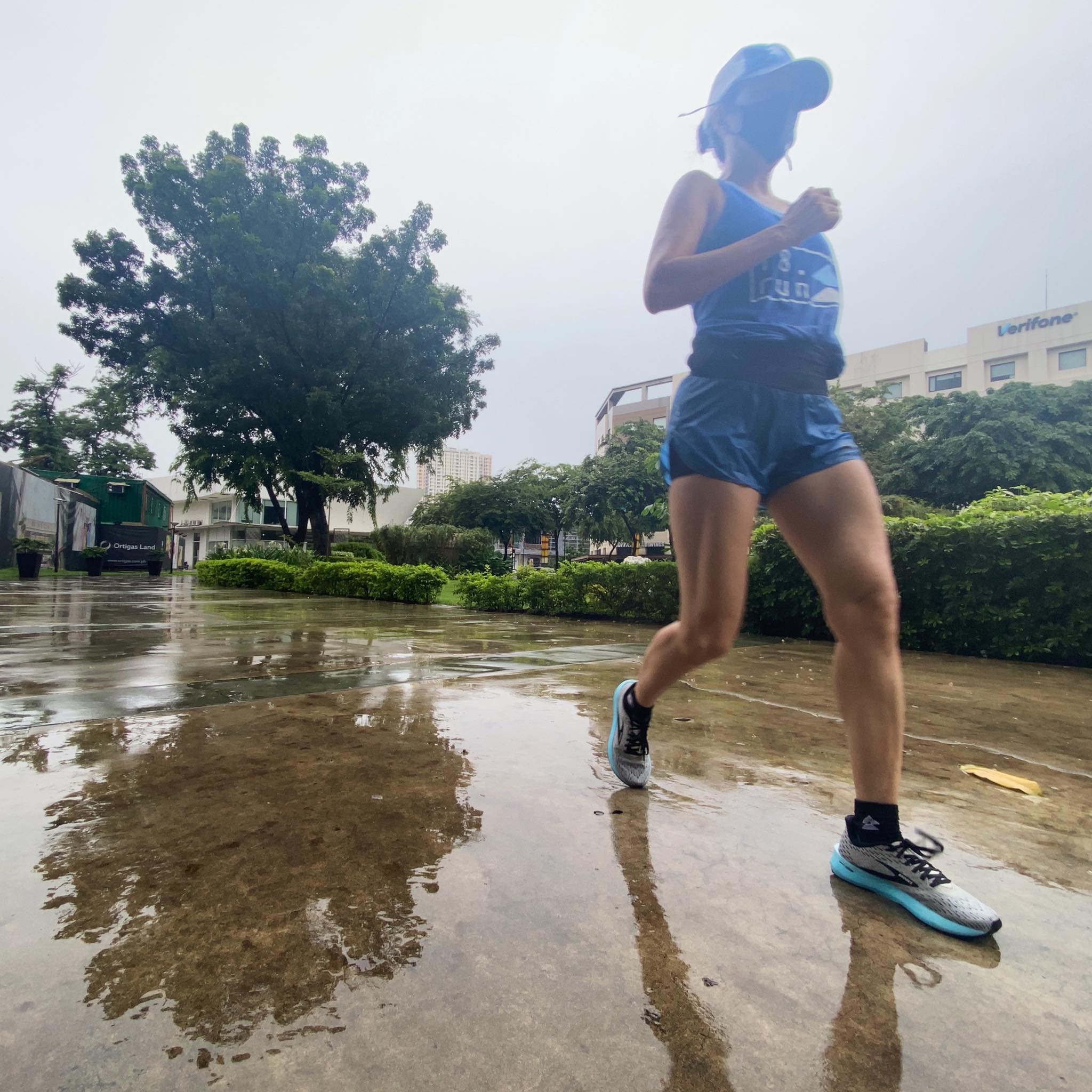 5 Tips for Running in the Rain
Posted at July 26, 2021
Rainy season is here. Is it safe to go out. Running in the rain can be your execise and therapy at the same time. If you haven't tried, it's now time to head out and feel it for yourself. Let us know.
Note: Running in the rain is generally considered safe except when there are thunderstorms in your area that include lightning, there is heavy downpouring and temperature is below freezing.
Here are our five tips for running in the rain.
RUN LIGHT. Apparels that are light and easily drains are perfect. Check out the T8 apparel in shop.raceyaya.com. You may layer clothes with a rainproof jacket if you feel cold; don't wear cotton.
PROTECT YOUR STRIDE. Wear the right socks and shoes. Rubbing on wet feet and shoes may cause blisters. You don't necessarily need a water proof shoes. Wear one that easily drains water and has a good grip on slippery roads. Here are some socks selection.
BE CHAFE FREE. Chafing may happen. Think of adding some lubricants on your armpits, under the bra, on your feet. Check out Chamois buttr which is a good lubricant and the chafe free T8 Underwear.
CLEAR YOUR VISION. Rain may cause blurry vision, you have to run safe and see the path ahead (puddles, potholes, intersections, among others). Wear a cap which will protect your eyes from the rain and make sure you can see what's ahead clearly.

HAVE A POSITIVE MINDSET. Enjoy getting wet, jumping or running through puddles, keep moving so you won't feel cold.
Running in a not so perfect conditions will only make you stronger and happier.