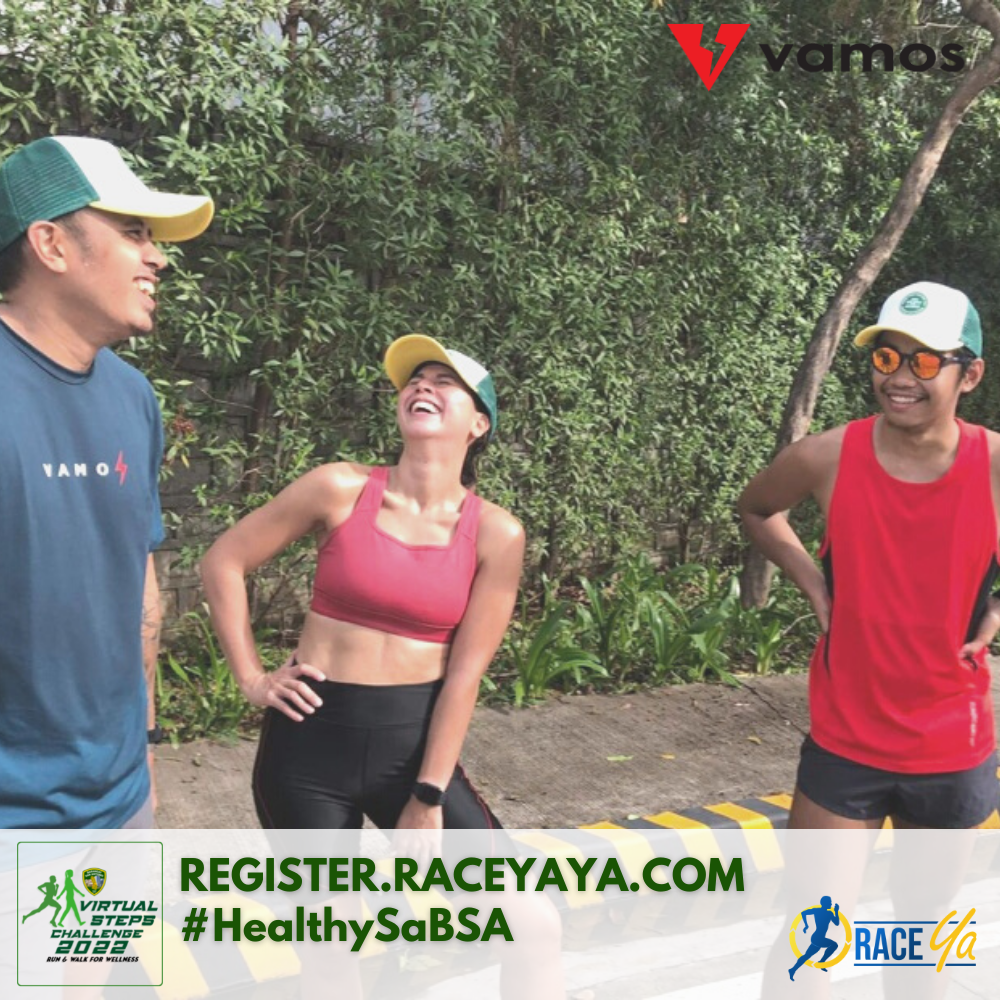 20M Steps to a Healthier Community: A Virtual Steps Challenge by BSA
Posted at May 06, 2022
20 m steps were taken by almost 300 individuals at the BSA Virtual Steps Challenge. Out of those who participated, 136 made it to the Race Ya leaderboard with 28 participants reaching GOLD (300K steps above), 15 SILVER (200 to 299K steps) and 25 BRONZE (100-199K Steps).
Participants who reached 100k steps and above will receive rewards in form of gift voucher from sports brands and stores: Race Ya l SHOP, T8 Gear, RUNNR, Vamos, gym vouchers from Anytime Pioneer, salon vouchers from Polished Glow and gift voucher from Coffee Bean and Tea Leaf.
Beyond the rewards, everyone who joined are rewarded with the best jumpstart to health and wellness. Details and results are here
Jerome Estavillo shared, "I've been struggling about my weight due to declining metabolism until I decided to change my habits. I became a morning person and I joined the BSA Virtual Steps Challenge. This event helped me monitor my steps in the course of one monyth. Aside from that it helped me push beyond my limits, with progress on my daily steps I know I am getting closer to a healthier me."
Liezl shared that she stayed focus on making positive changes in her life each day with the BSA Virtual Steps Challenge as she shared in her Instagram account posing with her BSA limited edition Vamos Cap.
Mazen did not only walk and jog, she also started to eat healthy, jog an meditate for a healther her.
Eveyone who joined is a winner. But we want to recognize our top 3 finishers who all logged more than 600K steps within the month.
"The event was participated by almost 350 registrants. 50% are from the barangay while the rest are from all over the metro and around the Philippines, we even had a few overseas participants. 20M steps were logged in a month with almost a hundred reaching gold, silver and bronze status. Perhaps, one of the most inspiring turnout for us in a virtual challenge. Several lives were changed, they took the first step."
The BSA Virtual Steps Challenge is a project of Barangay San Antonio for the residents and employees working within the Barangay. Due to insistent public demand, the event was opened to the public.
"We at Barangay San Antonio are very happy with the turnout of our very first BSA Virtual Steps Challenge. Through this program, we were able to raise the awareness of having a healthy lifestyle. We hope our constituents will continue to be active at patuloy maging #HealthySaBSA", Barangay Captain Raymond Lising shared.

Contact us at [email protected] if you want to hold your own virtual challenge.  Our platform can cater to any sports of any size of participation.